Iron Maiden - Iron Maiden (1980)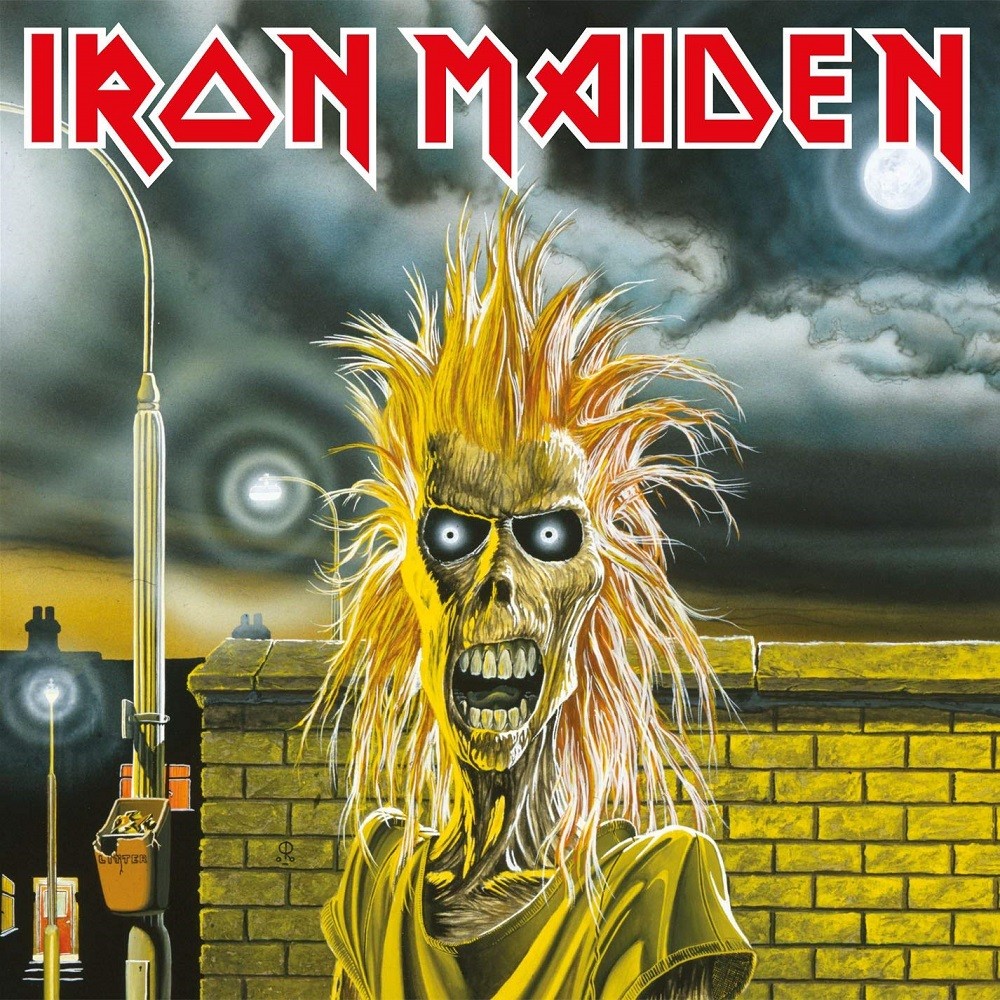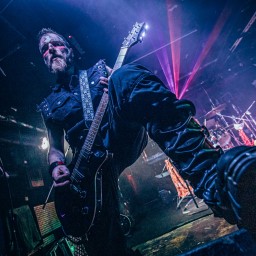 MartinDavey87
/
January 20, 2021
/
Comments 0
/
0
Timing in everything when it comes to music. Heavy metal, the genre created by bands like Black Sabbath and Led Zeppelin, was already starting to stagnate by the end of the 70's, with a lot of the genres leaders already burning themselves out. Thankfully, in 1980, Iron Maiden unleashed their debut album, taking the flag and running with a new subgenre known as the 'new wave of British heavy metal', or NWOBHM for short, and giving the metal world a kick up its own ass, as it prepared for a whole new level of global domination.
Combining elements of heavy metal with 70's punk, Iron Maiden's self-titled debut is a ball of raw energy, with its gritty production and its unpolished songwriting, this is an album where no punches are pulled. It's rough, it's dirty and there's certainly room for the band to mature, but there's just a charm and importance about the album that makes it stand out. I mean, it's Iron bloody Maiden for Christ's sake!
However, all praise aside, let's get to the nitty gritty of the review. The music is fun, catchy and full of life, but there's nothing truly outstanding jumping out at me. Each track is good, but lacks that extra something that leaves me feeling like I've just listened to a masterpiece.
Musically the band are pretty tight. Guitarists Dave Murray and Dennis Stratton display a chemistry other bands at the time were lacking, and Steve Harris' fast-paced, galloping bass playing instantly sets him apart from other bassists from that era. Vocalist Paul Di'Anno, who would only appear on one other Maiden record before being replaced with the beast that is Bruce Dickinson, may not have the widest vocal range or the most powerful voice, but he makes use of what he has, and it fits the stripped down, almost punk-esque feel of the album.
While the London five-piece would certainly go on to release more ambitious albums (and take over the world, pretty much), 'Iron Maiden' itself can only really be considered a "good" album. 'Prowler', 'Running Free', 'Transylvania' and 'Phantom of the Opera' are all reasons to get this album. But the truth is, realistically, Iron Maiden will go on to release some of the greatest metal albums of all time, and pretty much all the later material makes this album seem a bit dated and obsolete now.
It's good, and it has stood the test of time well, but I'd still only class it as "good". A worthy addition to the collection.
Read more...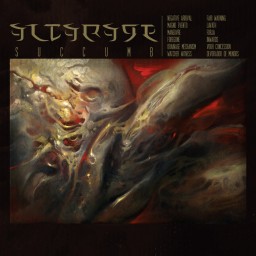 Vinny
/
May 25, 2019
/
Comments 0
/
0
I prefer Di'anno era Maiden to a lot of the Dickinson era if I am honest. Don't get me wrong, I don't dislike Dickinson as a vocalist but I believe that the first two Iron Maiden Records capture a raw energy of a young band about to leave an obvious and indelible mark on music as whole let alone heavy metal as a genre and Di'anno's vocals fit this aesthetic perfectly.
My main criticism of the debut seems perhaps harsh or paltry but still has stuck with me since my first listen some 27 years ago and that is the arrangement of the record is a little off for me. 'Remember Tomorrow' (great track though it is) sits too early in the track order for me and would a great track for the latter half (or side b if we are going old school) of the record although this would then endanger the impact of 'Strange World'.
My OCD aside I simply love the content on this record and my only real regret is that I wasn't around in 1980 to experience the release at the time (I was 4 when this came out). There's literally 8 memorable and well written tracks here with a feel of real grit to them. Whether it is the grim characters referenced (Phantom Of the Opera, Charlotte the Harlot) or the tangible menace of tracks like 'Prowler' or the title track, the sense of threat remains a virtual constant that only gets tempered by the occasional dreamy if not creepy verse of the albums more looming parts.
Read more...
Release info
Sub-Genres
Heavy Metal (conventional)
Voted For: 0 | Against: 0