Iron Maiden - The Final Frontier (2010)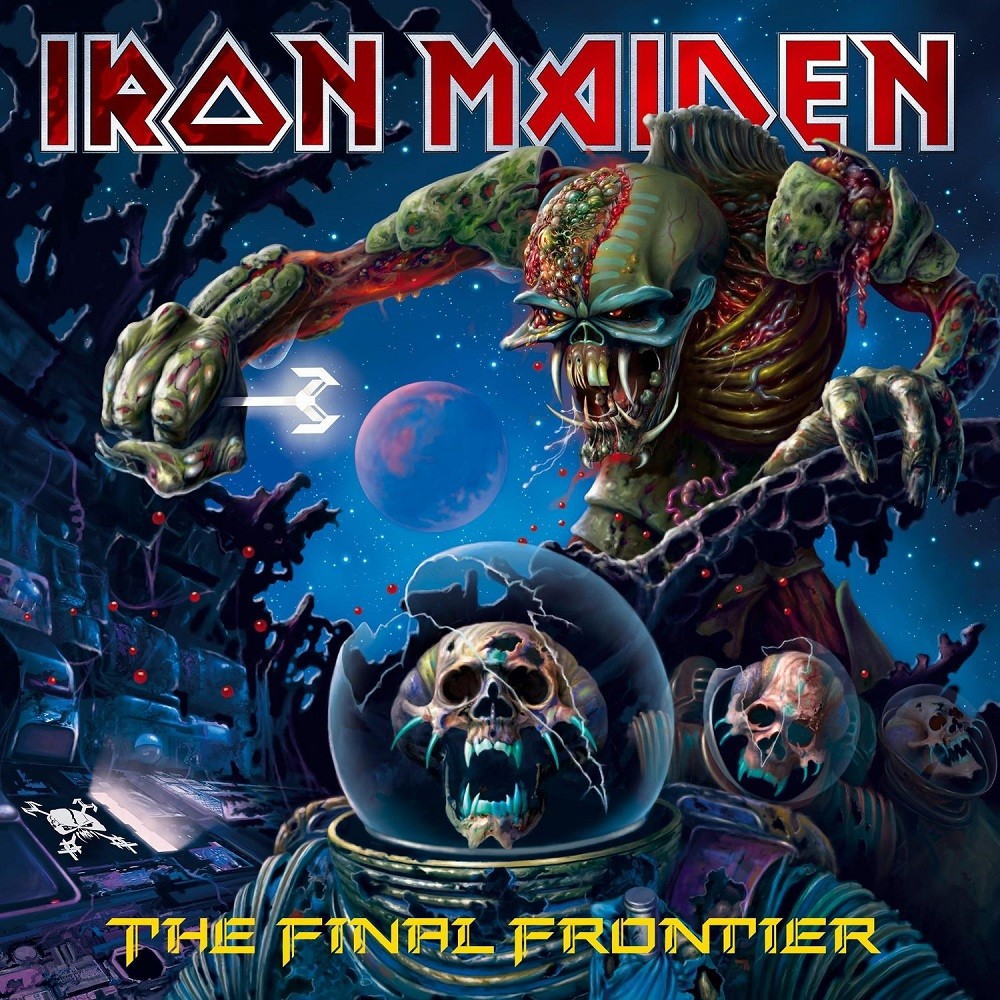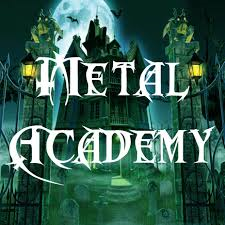 Daniel
/
January 27, 2019
/
Comments 0
/
0
I wasn't overly excited when I gave Iron Maiden's 2006 release "A Matter Of Life & Death" its first spin. Three of the previous four albums had been disappointing so I was a little cautious & reluctant to expect too much. Luckily my perseverance paid off & I ended up enjoying "A Matter Of Life & Death" as much as anything the band have released since the 80's. It certainly had its flaws but there was a consistent quality that kept me interested throughout. The production needed to be stronger to take it to the next level but the song-writing & performances were certainly there. So when I eventually got around to giving "The Final Frontier" its first spin I was hoping to see Maiden build off the solid platform they'd set with the previous album.
Maiden's track record with production has been very poor since their classic 80's period but I was happy to hear a better result on this occasion. There's still room for improvement but the guitars sound fuller which creates a bigger soundscape than recent efforts. The lengthy track durations of "A Matter Of Life & Death" are still evident here with most songs comfortably breaching the 5 minute mark. The album is also very long as a whole. Its 76 minute run time is pushing the limits of the CD technology & can be quite a chore until you gain some familiarity with the songs.
Not a lot has changed from a stylistic point of view. The sound Iron Maiden are championing here is probably not quite as progressive a sound as that of "A Matter Of Life & Death" but there are still plenty of reasonably lengthy instrumental & atmospheric sections. A few of the tracks are very wordy from a vocal point of view. It seems to me that the messages were quite important to the band on this occasion. Bruce Dickinson had made a strong comeback on "A Matter Of Life & Death" after an inconsistent performance on "Dance Of Death" but here there are a few moments that are less than perfect. His high register range seems to be lacking the confidence that it once had. I don't think it's a major problem for me as he's rarely out of key but you can hear him straining to reach those higher notes on occasion when he used to do it so effortlessly. Admittedly Bruce's lower register seems to be as strong as ever.
The last two Maiden albums have surprisingly included some fairly poor opening tracks. Given that this was an area that the band had always prided themselves on I was hoping for a dramatic improvement here. And boy did I get one! "Satellite 15" is probably the freshest sounding thing Maiden have released in a long time. In fact it's clearly the best track on the album in my opinion. It features a dark brooding atmosphere that's high on tension & drama. There is a noticeable futuristic quality to it & it's a shame the band didn't explore this sound further. Strangely this track is tacked onto the title track which is clearly a separate & wildly different sounding song. I'm guessing there's some sort of lyrical link between them but it makes no sense whatsoever from a purely musical point of view. The rest of the album is made up by more traditional sounding Iron Maiden material. "El Dorado", "Mother Of Mercy", "Isle Of Avalon", "Starblind" & "The Talisman" are all very solid metal tunes with those catchy choruses digging their teeth in after a couple of listens. There's a lot to take in on some of the lengthier tracks but they open up quite a bit with repeat listens. The album unfortunately includes a few weaker tracks too though. "The Alchemist" is a pretty dull song that seems quite simple & sounds a bit dated to my ears. The album really peters out at the end too with the decidedly average "The Man Who Would Be King" & the downright horrible eleven minutes of "When The Wild Wind Blows" closing things out. This is a real shame because there was plenty to like about "The Final Frontier" up until that point.
I was pleased to see that Maiden were able to follow on from the surprisingly good "A Matter Of Life & Death" with a pretty decent record here. I don't think it's quite the album that its predecessor was but it's not far off. I think they've just been a little overambitious. A 76 minute album can be a bit of a chore to sit through & I could definitely have done without the last couple of tracks. "When The Wild Wind Blows" certainly taints my overall enjoyment of the album as it's a very cheesy, badly structured & overly lengthy way to close out proceedings. I think "The Final Frontier" had the potential to sit alongside "Brave New World" & "A Matter Of Life & Death" but as it is I think it sits just slightly behind them in terms of consistent quality.
Read more...
Release info
Release
The Final Frontier
Sub-Genres
Heavy Metal (conventional)
Voted For: 0 | Against: 0