Iron Maiden - Brave New World (2000)Release ID: 94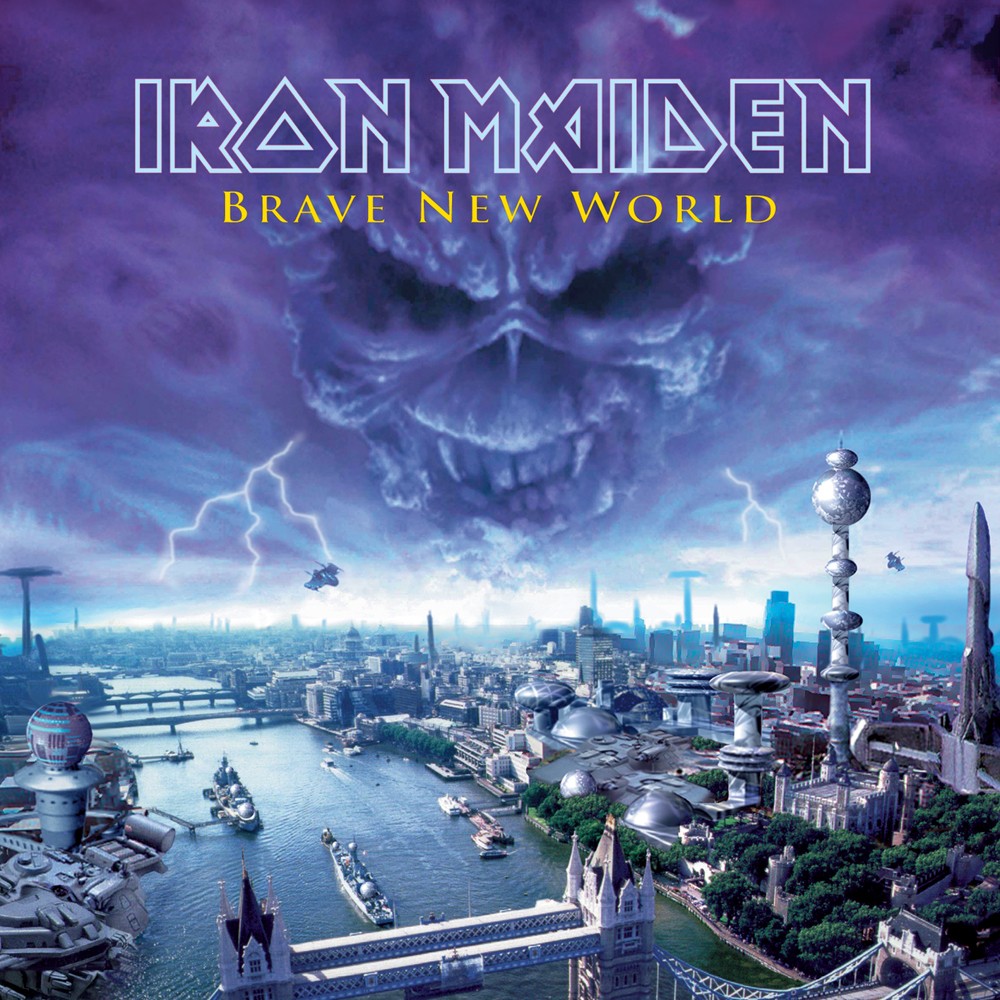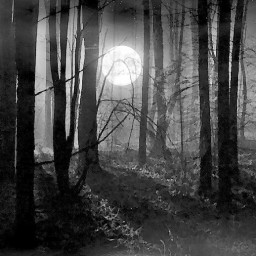 Sonny
/
November 15, 2021
/
Comments 0
/
0
Upon my return to metaldom in the late 90s / early 2000s, I thought a safe bet would be one of my old favourites, Iron Maiden, so I purchased their (then) new album Brave New World from my local recorded music emporium. The last "Irons" album I had listened to at this time was Seventh Son, a decent album but one I have always believed is a little overrated, that however is a story for another day. Like someone who's been in a coma for a decade and wakes up expecting everything and everybody to be the same as before, I was extremely disappointed with Brave New World. This was no Powerslave, this was no Piece of Mind or Number of the Beast so what the fuck went wrong with Iron Maiden I asked myself as I threw the CD to the back of the cupboard and acted like it never existed.
Anyway, after 20+ years and the release of possibly Maiden's final album Senjutsu, I decided to revisit this much-maligned (by me) album. I have more perspective on Brave New World now that I am aware of how disastrous the Blaze years were for Maiden and, indeed, how below-par Bruce's previously final album Fear of the Dark was. So with fresh ears and a greater appreciation of where Maiden were as a band at the time (or more accurately where they had been) I have given Brave New World a reappraisal.
Firstly the facts: Bruce's replacement, Blaze Bayley, was out and Bruce was back in. Adrian Smith also returned to the line-up for the first time since 1988's Seventh Son, but Janick Gers (who's addition is the one decent thing to come out of the Blaze era) stayed on making Maiden a triple guitar, six-headed beast of a band.
Well, in truth I really must have been in a foul mood when I first listened to this because I can't now for the life of me see why I was so pissed off with it at the time. It's not perfect for sure and there are a couple of tracks that I find a bit irritating, Blood Brothers especially has a terrible chorus and if it and The Fallen Angel had been exorcised to produce a more concise runtime I think the album would have been all the better for it. But there is some great stuff here too. Wicker Man is a decent opener and I love the longer tracks, Dream of Mirrors, The Nomad and Ghost of the Navigator, all of which are suitably epic in execution. There's some good 'bangers too - Brave New World, Out of the Silent Planet and the title track to name but three. All in all I would now have to renounce my former idiocy and revise my opinion to a considered and conditional thumbs up for Brave New World. It is a worthy successor to Maiden's eighties' output, whilst not quite achieving the same level of metal heaven due to the lack of any earth-shatteringly killer tracks like Hallowed Be Thy Name, The Trooper or Rime of the Ancient Mariner. But it most certainly is not the abject failure I originally had it pegged for.
Read more...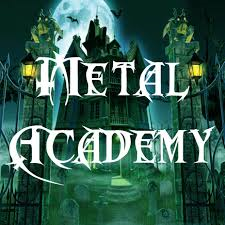 Daniel
/
January 11, 2019
/
Comments 0
/
0
The Blaze era was a disaster for Iron Maiden as far as I'm concerned. I really struggled with those albums & I highly doubt that I'll ever revisit them. It wasn't just Blaze's vocals though. Everything about those records was diabolical & I don't even think the presence of the great Bruce Dickinson could have saved them from critical & commercial failure. Therefore even the prospect of a Bruce Dickinson & Adrian Smith reconciliation album didn't exactly set my hopes soaring. I would certainly have settled for another pleasant (if inconsistent) outing reminiscent of "No Prayer For The Dying" or "Fear Of The Dark" but I feared that may have been asking too much.
Luckily it wasn't. It seems that Iron Maiden were able to exorcise most of the demons that had plagued their previous couple of albums & managed to tap into the sort of atmospheres we'd come to love from them over the years. "Brave New World" really sounds like an Iron Maiden record & that would have been a relief for so many people. I have to admit that on first listen I felt there was a noticeable amount of cheese present in some of the songs but after a few spins the hooks kicked in & I found myself struggling not to like tracks like "Blood Brothers" & "The Nomad". I don't love everything about a fair few of these tracks but almost all of them have epic singalong choruses that help to overcome my doubts & ensure that I enjoy my listening experience. There are quite a few extended atmospheric sections but the song-writing is substantially better than anything we've heard from Maiden since "Fear Of The Dark" & the production is also more solid.
There are a fair few high quality heavy metal anthems here. Tracks like "Brave New World", "The Mercenary", "The Nomad" & "Dream Of Mirrors" (my favourite) are highly engaging & quite memorable. I'm not sure any of them are true classics though. They all fall a touch short in some area for mine. The rest of the album is all pretty solid. In fact I think this is their most consistent release since the 80's. "The Fallen Angel" is really the only subpar effort. Bruce puts in an energetic performance & it feels like coming home after a long (& most unfortunate) holiday. The rest of the band seems reinvigorated too. There's a positivity there that was missing during the Blaze era.
I like "Brave New World" quite a bit. It's a very good comeback & a genuinely solid & consistent effort. I'm not going to conspire to the idea that it's a classic Maiden album though. I agree that it's their best since "Seventh Son Of A Seventh Son" but I'm not sure it stands side by side with their 80's material. It's just missing the two or three truly magical tracks that their great records all possessed. I'm really proud of the boys for putting together such a solid & enjoyable album though. "The Fallen Angel" is the only thing holding me back from awarding it a 4/5 rating.
Read more...
Release info
Sub-Genres
Heavy Metal (conventional)
Voted For: 0 | Against: 0