Megadeth - Hidden Treasures (1995)Release ID: 135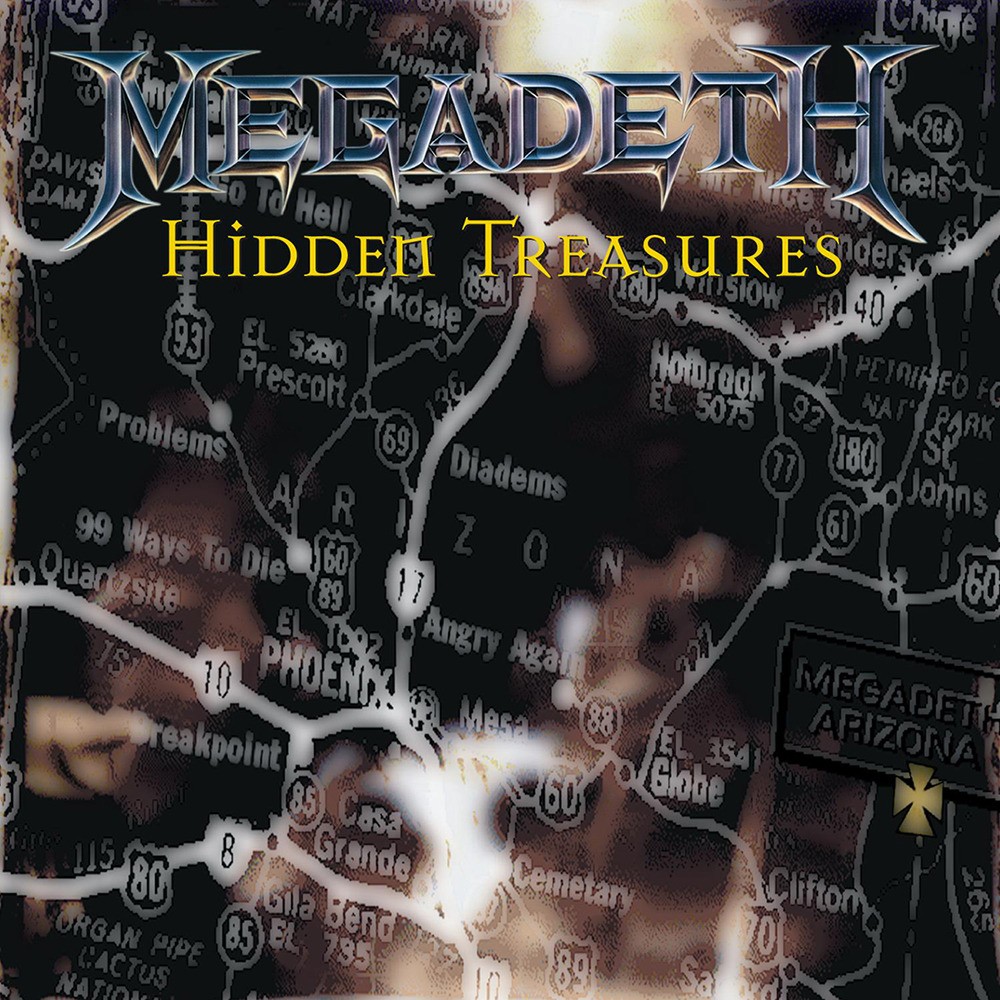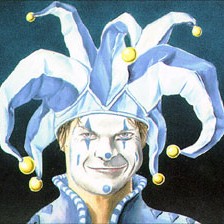 Ben
/
January 15, 2019
/
Comments 0
/
1
There is indeed some treasure to be found here, but it's very well hidden.
Megadeth's Youthanasia album, with its radio friendly, accessible metal tunes, further increased the bands popularity across the globe. In March 1995, they released a special edition of the album for European fans, which contained a bonus disc entitled Hidden Treasures. Given their fans obsessive nature, it wasn't surprising that those outside Europe got a little bit distressed that they didn't get the same treatment, which resulted in Megadeth releasing Hidden Treasures as a separate EP in the US and Japan three months later. It's actually the only official Megadeth EP to go with their twelve full length studio albums and three official live releases at the time of this review. Hidden Treasures is basically a collection of tracks the band had originally recorded for soundtracks and tribute albums over a period of six years, all brought together in one neat little package. I can't say the idea excited me all that much given my general disdain towards the cover versions Megadeth included on past releases such as These Boots (on Killing is My Business...and Business is Good), I Ain't Superstitious (on Peace Sells...But Who's Buying?) and Anarchy in the UK (on So Far, So Good...So What?). Then again, only three of the eight tracks on Hidden Treasures are covers with the other five written by Mustaine and co., meaning there was every chance I'd find something I like along the way.
Things don't start promisingly however with No More Mr. Nice Guy. Recorded for the aptly titled Wes Craven film Shocker in 1989, this opener is a cover of an Alice Cooper track from his 1973 album Billion Dollar Babies. While it does remind me of the more playful Megadeth from years long past, it doesn't really add anything to the original apart from a nice lead. After that upbeat start, Breakpoint brings a bit of normality to proceedings, being the first Megadeth written track on the EP. Originally appearing on the terrible 1993 Super Mario Bros. movie, this is quite a nice little piece with a very audible bass drive and stacks of great leads kicking in and out. Third track Go to Hell was one of the tracks I was really looking forward to, for no other reason than it was recorded in 1991 when the band were at their peak. Appearing on Bill & Ted's Bogus Journey, there's no doubt that this was a direct attack on the band's arch enemies Metallica. Containing many of the same lyrics as Enter Sandman, Go to Hell is clearly a piss-take, with moments like "Now I lay me down to sleep, blah, blah, blah my soul to keep, if I die before I wake, I'll go to hell for heaven's sake". With an obvious emphasis on keeping things metal, with a sound similar to the Rust in Peace album, this track not only convincingly tells Metallica to go to hell, it's also one of the highlights of Hidden Treasures.
Angry Again was recorded in 1993 for the Schwarzenegger driven Last Action Hero movie. Feeling like a leftover from Countdown to Extinction, its mid paced rhythm and accessibly melodic chorus are pleasant enough without being much to get excited about. The same can't be said about 99 Ways to Die, which was recorded for The Beavis and Butt-head Experience, also in 1993. Finding Mustaine back to his more aggressive vocal style, this track really packs a punch with a heavy thrash element and intense chorus that will still get stuck in your brain. Megadeth's cover of Paranoid, recorded for the Nativity in Black tribute to Black Sabbath in 1994, is perfectly acceptable, but plays it extremely safe by being pretty much an imitation of the original. Seventh track Diadems was recorded for the 1995 horror flick Demon Knight (another bad movie). It's a slower track with more of a doom emphasis than Megadeth are known for, and stands out as an example of the band branching out just a little. Unfortunately, Hidden Treasures finishes with another cover, this time of Problems by the Sex Pistols. As with all Megadeth covers, there's nothing wrong with the performance, it just doesn't add anything of note to a track that's fairly detached from my tastes to begin with. All things considered, Hidden Treasures is a mishmash of rarities and covers that does indeed contain a couple of gems. They're probably a bit too hidden for it to be essential however.
Read more...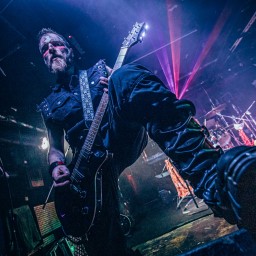 MartinDavey87
/
May 04, 2022
/
Comments 0
/
0
Released in 1995, the well-titled 'Hidden Treasures' is an eight-track compilation of songs that were recorded for movie soundtracks or tribute albums. Random bits and bobs, really. Featuring a mixture of covers and originals, some of these have gone on to become fan favourites.
Since most of these were recorded around the early 90's, Megadeth were still in full-on thrash metal mode. With fast, intense guitar riffs and rough, gritty production giving the songs a harsh sound. Fans of the bands earlier work will enjoy this.
Highlights include '99 Ways to Die', 'Angry Again', 'Diadems' and 'Go to Hell', all are original compositions used for various movie soundtracks, being left off of studio albums for one reason or another, but they easily match any of Megadeth's prior work in quality. The rest of the EP is fairly mediocre, however. Thrashed up covers of Alice Cooper's 'No More Mr. Nice Guy' and Black Sabbath's 'Paranoid' do nothing for me, and the remaining originals are also fairly bland.
This short, 29-minute EP was originally the only place to get all of these songs without splashing out on eight separate soundtracks/albums. Now, of course, they're all likely to end up on any Megadeth compilation or boxset, but if you're looking to fill out your Megadeth collection with all their studio releases, then 'Hidden Treasures' is an essential addition.
Read more...
Release info
Sub-Genres
Thrash Metal (conventional)
Voted For: 0 | Against: 0
Heavy Metal (conventional)
Voted For: 0 | Against: 0