Megadeth - The System Has Failed (2004)Release ID: 125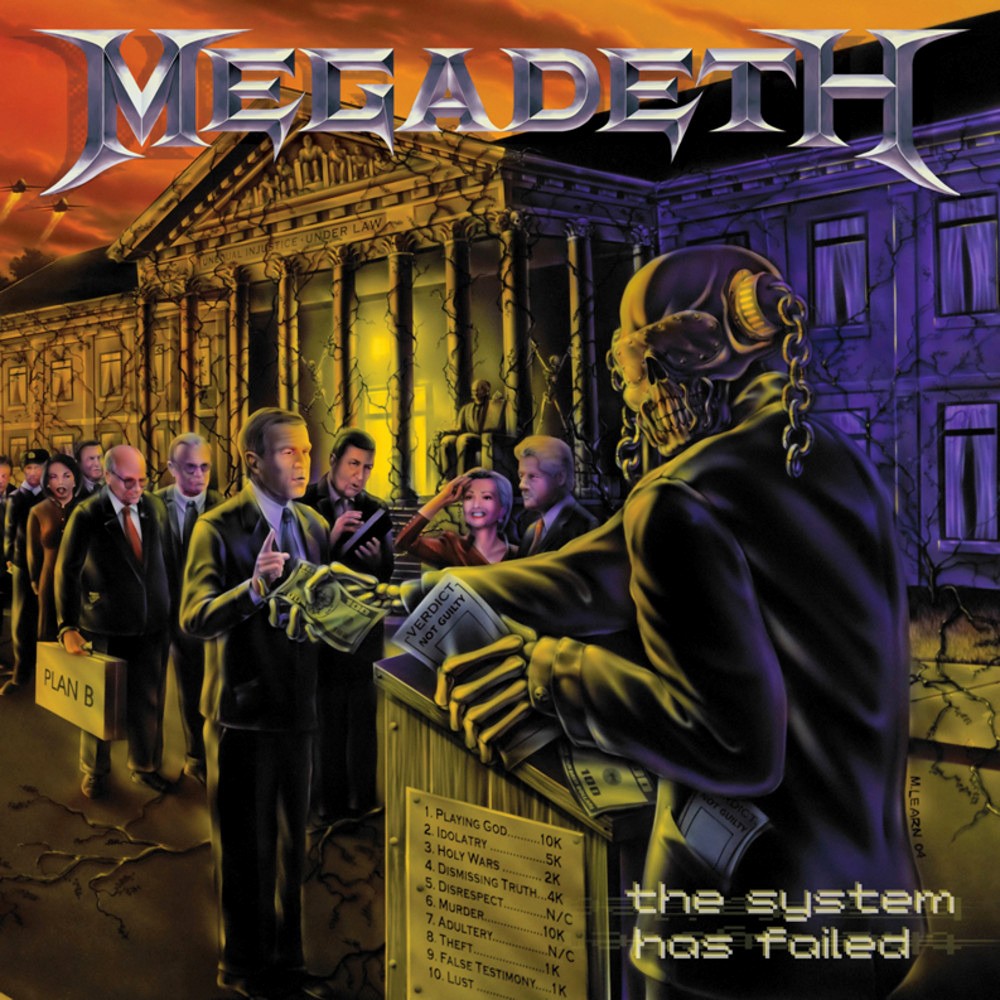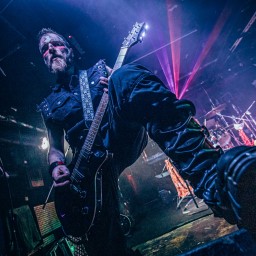 MartinDavey87
/
March 14, 2023
/
Comments 0
/
0
2004 saw the metal community rejoice, as thrash metal pioneers and all-round icons of the genre, Megadeth, returned from a forced retirement two years prior.
However, this wasn't the Megadeth of old. With the band splitting up in 2002 due to an injury suffered by leader, vocalist and guitarist Dave Mustaine, the following two years in which Mustaine healed up would see himself and long-standing bassist David Ellefson fall out over legal disputes. As a result, while Mustaine was ready to return to the music world, with no band line-up in sight, he set out to record a solo album, which very quickly became another Megadeth project when it became apparent that his own name-value was nowhere near that of his bands.
While 'The System Has Failed' is a Megadeth album, it is essentially a Dave Mustaine solo release, with a load of session musicians. Albeit, one of which was returning guitarist Chris Poland, who had appeared on the bands first two releases back in the early 80's.The two-year hiatus did Mustaine a lot of good though, as this is a return to form after a rather strenuous start to the new century. 1999's 'Risk' saw them go pop rock to critical disdain (I love that album, for the record), and 2001's 'The World Needs a Hero' was a rather stoic, rigid affair, that felt like the band weren't really making too much effort at all.
But with 'The System Has Failed', Megadeth are truly back to their thrash metal roots with heavy, intense and driving guitar riffs, angry, spite-filled lyrics that lash out at politicians and war, and Mustaine's vocals being more ferocious and venomous than ever. The production gives the songs a thick sound, with a thumping bass line and solid drumming, and the technical prowess of the musicians, along with the melodic approach to the songwriting, gives the album a fresh sound, not heard since 1990's 'Rust in Peace'.
Overall, while there are one or two filler tracks, this is a solid album, with songs like 'Kick the Chair', 'Blackmail the Universe', 'Die Dead Enough', 'Back in the Day', 'The Scorpion' and 'Of Mice and Men' showing that Megadeth are back with a vengeance, and more than ready to reclaim their spot as one of metals most beloved bands, and although this won't ever be considered their best album, it's a welcome return to form.
Read more...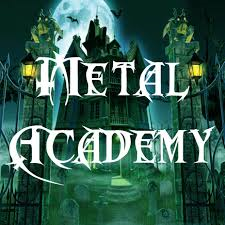 Daniel
/
January 11, 2019
/
Comments 0
/
0
By 2004, Megadeth's reputation as a reliable supplier of top class metal music was shaky at best. 1999's "Risk" & 2001's "The World Needs A Hero" were both complete misfires & to make matters worse frontman Dave Mustaine had sustained damage to his left forearm which had left him unable to play guitar for a prolonged period. The news that he had eventually gotten past this roadblock & was able to continue on with his music career did not surprise me in the slightest though. Regardless of your personal feelings towards him as a person there can be little doubt that he's a determined & highly driven individual. Whether that drive stems from healthy sources is debatable but I've gotta give him credit because most people would probably have taken the easy option & retired from the industry. Anyway... it's not too surprising that the prospect of another ordinary Megadeth release didn't exactly fill me with excitement & anticipation. But then "The System Has Failed" isn't exactly a Megadeth record. In fact, Dave wrote it with the primary intention of releasing it as a solo album but record company politics eventually won out & the end result was a brand new Megadeth album featuring Dave & some session musicians. The major point of interest for me was that former lead guitarist Chris Poland was back in the fray. His performances on the first two Megadeth albums (while suffering from a serious heroin addiction) were quite special so this was an exciting prospect. This was also the first Megadeth release not to feature long-time friend & bass player Dave Ellefson. How much of an impact this would have on the end result I wasn't too sure.
The first thing that becomes obvious when listening to "The System Has Failed" is that it has a more metal sound than the previous couple of records. In fact it's probably the heaviest album the band had released since 1992's "Countdown To Extinction". The production is noticeably crunchier & the song-writing is focused more heavily towards heavy metal than the more poppy hard rock direction we heard on an album like "Risk". There are certainly still some poppy songs here & there but nothing really strays too far from the realms of what we would describe as traditional heavy metal. Dave even takes the occasional foray into his thrash metal roots on tracks like opener "Blackmail The Universe". This is certainly a positive thing for an old metalhead like myself. As is the fact that there's plenty of time allocated for guitar solos; an important element of the band that was given a backseat for a couple of albums there but had made a bit of a comeback on "The World Needs A Hero".
Regardless of the positives I've mentioned "The System Has Failed" still suffers from the same sort of inconsistencies that plagued the previous three records. I quite enjoy nearly half of the album but the rest seems to be a bit below par. To be fair, the weaker tracks are nowhere near as bad as we heard on "Risk" or "The World Needs A Hero" & there are more high quality songs here but I don't think it's enough to lift Megadeth out of the doldrums. The other disappointing element for me is in the soloing. I'm not sure who is playing what solo here but some of them sound rushed & unimaginative while others don't suit the backing track very well. I expected a lot more from Chris Poland's involvement. It may be that I'm simply noticing all of Dave's solos & he is admittedly still recovering from his injury but it's worth noting anyway as it impacts on my overall enjoyment of the album.
The best material seems to be towards the end of the album with the catchy "Of Mice & Men" & closer "My Kingdom" (which reminds me a lot of "Hook In Mouth" from their 1988 album "So Far, So Good…So What?") appealing to me the most. They're both genuinely high quality heavy metal tunes. I also enjoy "Blackmail The Universe" & "Something That I'm Not" quite a bit as well as short interlude "I Know Jack". Unfortunately I just don't think the song-writing is good enough on the rest of the material. The punky "Back In The Day" is probably the worst offender while "Kick The Chair" & "Truth Be Told" are also pretty uninspiring. Someone really needs to tell Dave to put the tambourine away for good too. I've cringed every time he's tried it on the last few albums & there's another example here on "Truth Be Told". It's not clever. It doesn't make the track more radio friendly. It just makes it sound more cheesy.
"The System Has Failed" is definitely a step in the right direction. It's a noticeable step up from the "The World Needs A Hero" & "Risk" abominations & I think it's also slightly more appealing than "Cryptic Writings" but it's not enough to restore my faith in Megadeth. It's certainly possible that Dave's injury contributed in not allowing him the full freedom of expression but I suspect that isn't the case. Until he can produce some more consistent song-writing I will find little in the way of replay value in his albums.

Read more...
Release info
Release
The System Has Failed
Sub-Genres
Heavy Metal (conventional)
Voted For: 0 | Against: 0