Megadeth - Cryptic Writings (1997)Release ID: 123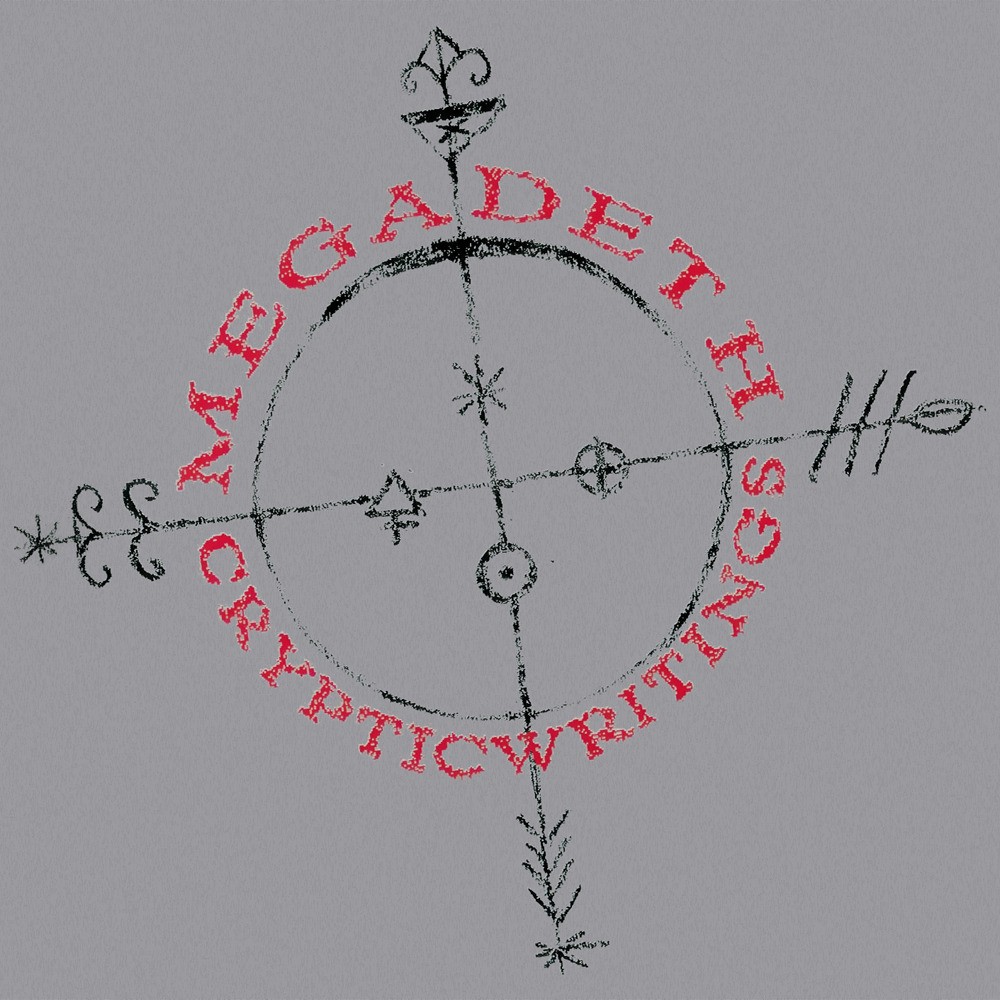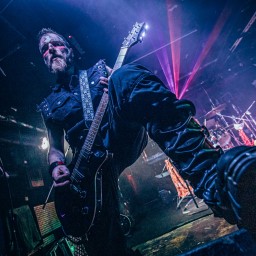 MartinDavey87
/
December 10, 2021
/
Comments 0
/
0
Having outlived the thrash era of the 80's and survived the grunge period of the 90's, it was evident that Megadeth were gradually going for a more radio-friendly sound with each album. While 1994's 'Youthanasia' still maintained a lot of the bands metal elements, 1997's 'Cryptic Writings' is where they really started to delve deep into "hard rock" territory.
Most fans probably scoffed at the thought, notoriously frowning upon any of their heroes for "selling out" to reach a wider audience and make more money. However, while this may not be the same thrash metal band that released such classics as 'Holy Wars', 'Hanger 18' and 'Peace Sells', the material here is still of a high quality, and the top-notch production really gives the band a very clear, vibrant, and contemporary sound. And it still holds up today.
'Cryptic Writings' is notable for being the final release featuring what many consider the "classic" Megadeth line-up, with drummer Nick Menza leaving the band after this album, and guitarist Marty Friedman leaving after the release of its successor, 'Risk'. Still, the members are as cohesive as ever here, and the lack of thrashy, speed metal riffs has given them more space to breathe, with a wider palette of ideas making for more colourful and varied compositions.
I was 12 years-old when I bought this on CD, and at the time it was heaviest thing I'd ever heard. In fact, this was my second Megadeth purchase after 1999's 'Risk', and so both albums have an endearing place in my heart. Hits such as 'Trust', 'Almost Honest', 'Mastermind' and 'A Secret Place' have stayed with me well into adulthood, and for the metal fans who crave for the Megadeth of old, there's songs like 'The Disintegrators', 'She-Wolf', 'Vortex' and 'FFF'.
Overall, 'Cryptic Writings' is a largely underrated album. It has an excellent sound, and consistently strong songs from start to finish, and if you can accept that the days of 80's thrash metal are dead and gone (and metal in general wasn't a hot prospect in 1997 either), then you'll find this to be one of the standout releases in Megadeth's discography.
Read more...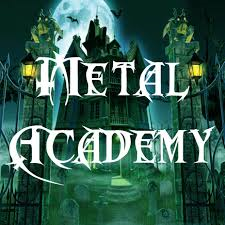 Daniel
/
January 11, 2019
/
Comments 0
/
0
Megadeth's 1995 release "Youthanasia" was not initially something that appealed to me. I'd been a fan of the band since 1988 by that stage & it's more simple & controlled blend of traditional heavy metal & pop melodies was a long way from the thrashy aggression of their earlier work. However with repeat listens I found it to be annoyingly consistent & particularly catchy. I ended up giving it more than a few spins but by the time "Cryptic Writings" was released in 1997 I'd lost interest in Megadeth & let it pass by without raising an eyebrow. Given that I've recently been enjoying some of my old Megadeth albums I thought I'd sift through their post-1995 material (if only for the sake of completism).
"Cryptic Writings" is not a major side step from the sound the band had been honing on both "Youthanasia" & "Countdown To Extinction". There's again a strong emphasis on song-writing & melody with traditional song structures & radio-friendly track lengths. The production is perhaps not as clinical but the overall goal seems to have been similar. What differentiates "Cryptic Writings" though is that it's a bit more varied than "Youthanasia" was. The band have taken a few calculated risks & thrown in the odd curve ball which is in direct contract to the approach on "Youthanasia" which was heavily focused on a consistent sound. Marty Friedman's guitar solos have been toned down a bit which I'm not too keen on. I'd much rather hear him play the more expansive & exotic style he's known for.
There are a couple of tracks that are more aggressive than anything we'd heard from the band on the previous couple of albums. "The Disintegrators" is quite thrashy & reminds me of some of the material on "Killing Is My Business... & Business Is Good!" while "FFF" is pure snotty punk rock. Unfortunately neither of these tracks come close to the standard of the band's classic material. In fact they're probably the weakest tracks on the album in my opinion along with "Have Cool, Will Travel" & its obscure harmonica solos. But it's not all doom & gloom. There are a few really decent songs included as well. The hit single"Trust" is probably the best of them & you'll find yourself singing the chorus for a couple of days after you hear it. "Mastermind", "Sin" & "She-Wolf" are also very solid & would compete very well against the material from "Youthanasia".
The problem here is inconsistency. "Cryptic Writings" doesn't gel as an album for mine. It lacks focus & the quality of the material is hit & miss which prevents the songs from working together as a cohesive unit. The highlights are cancelled out by some particularly weak tracks & the rest is simply not as good as we'd come to expect from Dave Mustaine & his men. Even though I greatly prefer the band's thrash metal material I would certainly have appreciated another bunch of catchy songs in the vein of the previous couple of albums but unfortunately "Cryptic Writings" doesn't really deliver.
Read more...
Release info
Sub-Genres
Heavy Metal (conventional)
Voted For: 0 | Against: 0