Katatonia - Jhva Elohim Meth... the Revival (1993)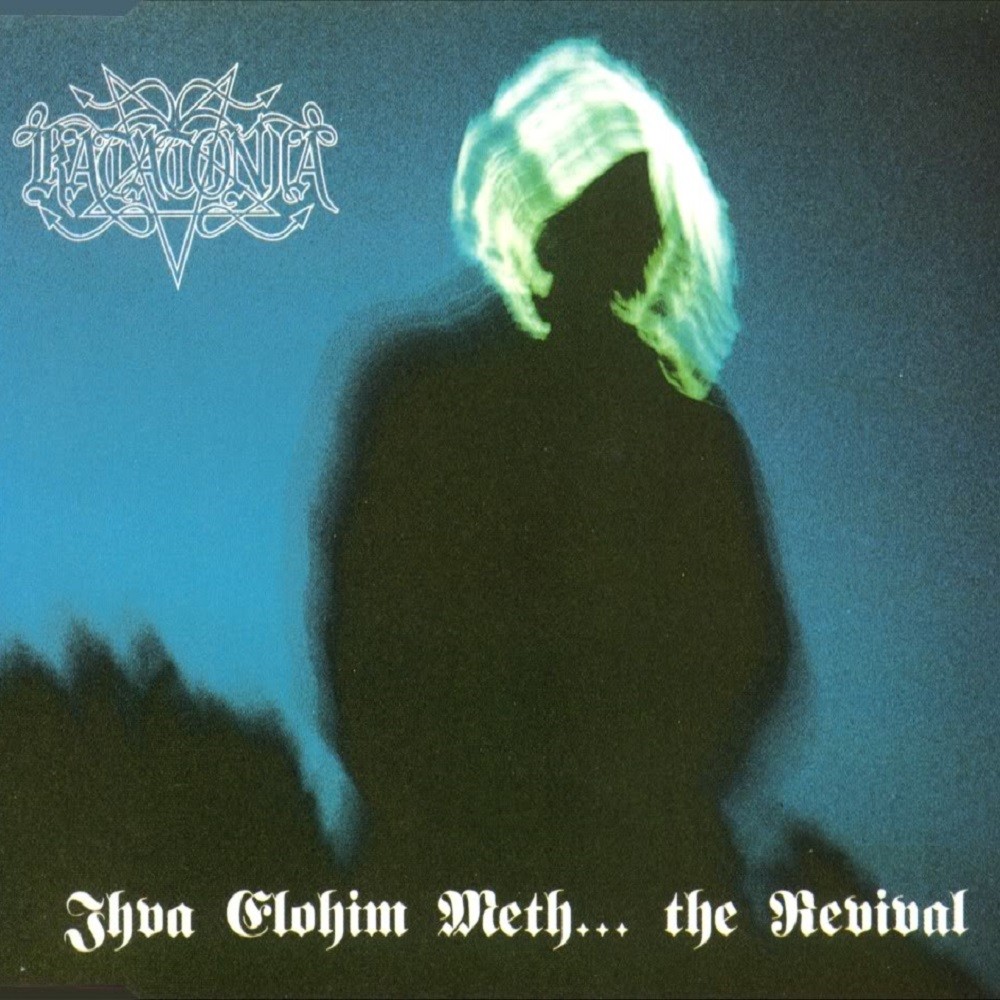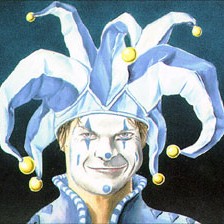 Ben
/
January 15, 2019
/
Comments 0
/
1
Originally only intended as a demo, this rare EP is a sorrowful artefact from the band's death doom era.
Katatonia have changed dramatically over the nearly twenty years since their formation. Their modern sound, while still retaining some minor elements from their early period, can generally be classified as alternative metal or even alternative rock. Back in the early nineties however, they were one of the pioneering bands in the death doom metal genre along with My Dying Bride, Anathema and Paradise Lost. Yet while the connection between those three British bands was clearly apparent, the Swedish Katatonia produced a unique spin on things, forging their own brand of depressive music that was both distinctive and emotionally engaging. There is talk that the band's origin goes back as far as 1987, under the moniker Melancholium, but long time friends Anders Nyström (aka Blackheim) and Jonas Renkse (aka Lord Seth) officially formed Katatonia in Stockholm in 1991. At this early stage, Nyström handled all guitars and Renkse vocals and drums, and they rehearsed for over a year before entering Gorysound Studios in July 1992 to record their first demo. This demo was limited to 500 copies and was produced by scene legend Dan Swanö, who also performed keyboard and clean vocals on the recording under the name Day Disyhrah, which was the name he used on all Pan.Thy.Monium releases.
The demo was titled Jhva Elohim Meth, which means God is Dead, a quote first found in Friedrich Nietzsche's The Gay Science, and then further explored throughout his subsequent books. Given that the phrase was not literally suggesting that God was once alive and then died, but instead that humanity has surpassed the need for a higher supernatural power, it's certainly an apt title for an extreme metal album. Yet after reading the lyrics of Katatonia's Without God, it doesn't appear that the band were affiliated with, or completely understood, the context of Nietzsche's words, as lines such as "Satan laughs" and "the lambs shall bleed, eternally bleed" suggest a more literal interpretation. Either way, the demo sold out almost immediately and captured the attention of Dutch label Vic Records. Convinced that Jhva Elohim Meth didn't require re-recording, they simply re-released it on CD, making what was meant to be a demo the first official Katatonia release. I'm not sure whether it was the band's decision or the label's, but you have to question the choice of title for the EP, which was modified to Jhva Elohim Meth...The Revival. A revival of the demo it may be, but it ends up suggesting the revival of God, which implies more of a Christian message than the anti one they were going for.
Apart from the name change, the only other noticeable difference between the demo and the EP is the title of the first track. Originally titled Midwinter Intergates, the band obviously realised there was no such word as Intergates and changed it to Gates. It's a neat little prologue too, with really pleasant acoustic guitar and a subtle keyboard backdrop calmly inviting the listener into the album. Without God is the first real track of note though, and undoubtedly the highlight of the Jhva Elohim Meth...The Revival EP. It's really a perfect example of the early Katatonia sound which contains an almost overwhelmingly sorrowful and desperate tone. It's hard to describe exactly what it is about the melodies that Nyström produces, but he seems to be able to tap into the depths of human vulnerability, seemingly at will. When Katatonia combine these heartbreaking melodies with Renkse's tortured vocals and Swanö's moving layers, it can only equal doom death gold. The vocals are not at all standard fare for doom metal, having a much raspier harshness to them, which is possibly, along with the band members' chosen names, why some consider the band's early work to be loosely connected to black metal. It's worth noting that fourth track The Northern Silence does actually contain a black metal riff, so that association can be understood to some extent.
Unfortunately, there are numerous reasons why Jhva Elohim Meth...The Revival isn't an essential part of the Katatonia discography. Firstly, Without God would be re-recorded for the debut full length Dance of December Souls, meaning there's no real reason to track this rare EP down for that alone. Secondly, neither Palace of Frost nor The Northern Silence are quite up to the same standard and have some dubious musicianship on the odd occasion. In particular, the lead in Palace of Frost is truly atrocious, causing me some discomfort every time I hear it, and Renkse's drumming isn't exactly tight throughout. I guess it's important to remember that this recording was only ever intended to be a demo and when you take that into consideration, the compositions, the production and the performances are all more than adequate, and display real promise that Katatonia would thankfully deliver on in no uncertain terms. If you want to check out the origins of a great band that would evolve through various styles while still remaining relevant, then Jhva Elohim Meth... The Revival is certainly worth checking out. You might just want to pick up the Brave Yester Days compilation instead of tracking this EP down though, as not only will you save some cash, you'll get a fantastic collection that covers the whole death doom era of the band across two discs.
Read more...
Release info
Release
Jhva Elohim Meth... the Revival
Sub-Genres
Death Doom Metal
Voted For: 0 | Against: 0