Metallica - Live Shit: Binge & Purge (1993)Release ID: 48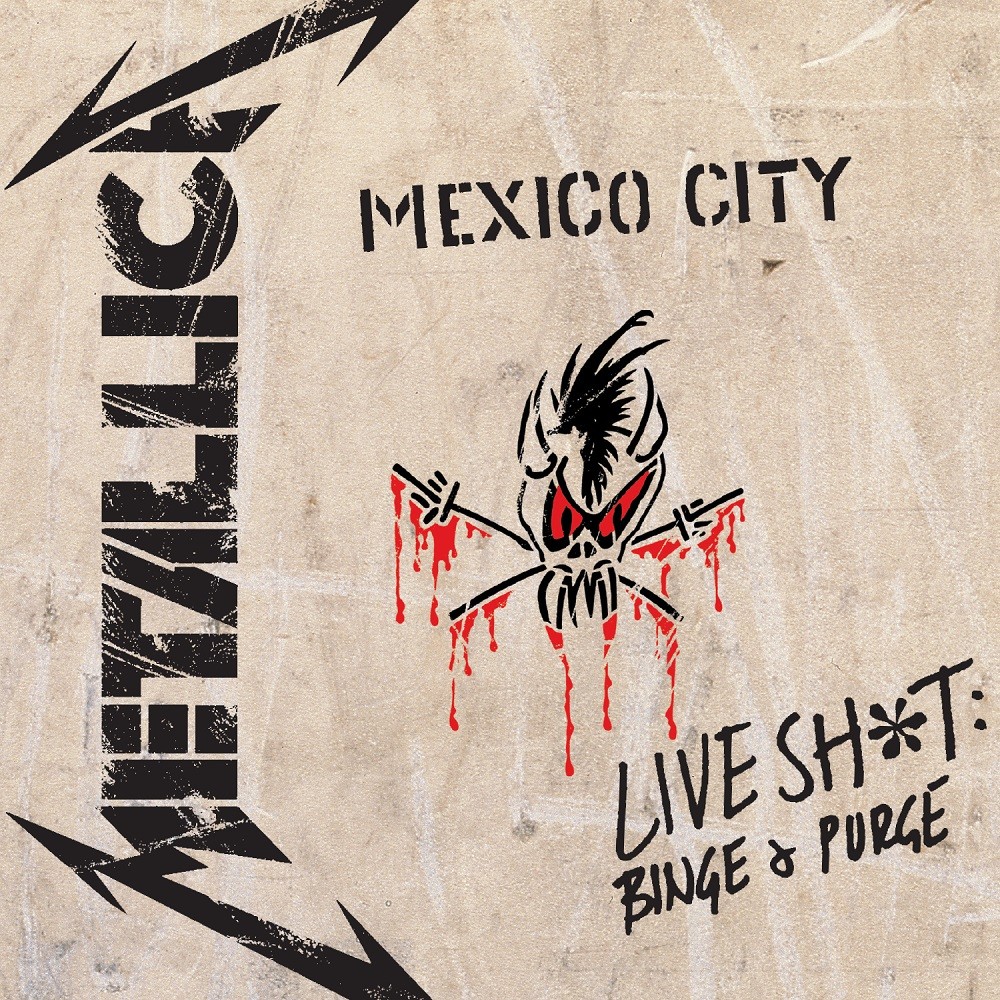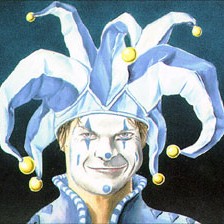 Ben
/
January 15, 2019
/
Comments 0
/
1
Almost too comprehensive, this live collection has much to offer fans of early Metallica.
It's actually pretty amazing that Metallica hadn't already released a live album by 1993, considering the band had already produced five exponentially successful full length albums by that time. When they did get around to doing it, they certainly didn't pull any punches. Live Shit: Binge & Purge contains no less than three CDs and three videos, all of which contain live recordings from various concerts. Released in a miniature road box, the collection also contained a bunch of handwritten notes, a copy of a Snakepit pass and an impressive booklet. Thankfully, given the sheer size and weight of this spatially challenging package, the set was re-released in 2002 in DVD format. Any Metallica fan that can get through all of this material in one sitting is a far more dedicated fan than me, that's for sure. That's especially true since I generally don't enjoy live albums as much as studio recordings, so the idea of submitting myself to close to eight hours, including tracks that appear multiple times, is daunting to say the least. This is Metallica however, and almost all of their best work can be found spread throughout Live Shit, so it's actually pretty hard not to be entertained. It's not without flaws though, and I've really tried hard to judge this release for what it is, rather than just being wowed by its overly generous magnitude.
The three audio only discs were recorded at the Sports Palace in Mexico City on February 25, 26, 27, and March 1 and 2, 1993. Being part of the Nowhere Else to Roam tour that followed the massively successful self titled album, it's not surprising to find a lot of the tracks (seven to be precise) from that album included. This might not sound ideal to a lot of Metallica fans, but it has to be said that these tracks hold up really well in the live environment, in many cases holding more power than their album counterparts. It's not like they ignored their earlier albums either, with a decent selection of tracks taken from Kill 'Em All, Ride the Lightning, Master of Puppets and ...and Justice For All, as well as a few covers to boot. If I was going to be picky about track selections, I'd mention the lack of personal favourites such as Ride the Lightning, Damage Inc. and Dyers Eve (none of these are included on the videos either), along with the fact that they merged a bunch of awesome tracks off Justice into one medley instead of giving them the attention they deserve. But this complaint seems a bit superfluous given the masses of classics that are present in all their glory, performed by a band at the top of their game. The production is pretty damn perfect too, giving a pretty accurate idea of what Metallica are like live in concert.
There's absolutely no doubt that the audience are totally into the band and they can be heard throughout most tracks singing along with impressive fervour. It's actually really great to hear a live album that hasn't been overly produced to sound like there's no audience there at all, only raising their voices between tracks. They also managed this without this element taking over proceedings and becoming distracting (think Slayer's Live Undead). There is however no getting around the fact that Metallica fucks around a bit too much during the concert for my liking. The banter between tracks is certainly amusing and gives you an insight into James' personality, but the eighteen minute guitar and bass solo that finishes disc one is way beyond excessive, as is the crowd participation that stretches Seek & Destroy to the same length. This type of improvisation is more suited to the videos, as watching the band toy with the audience and having fun with their instruments works much better in that medium. Others on this site have suggested these are the parts of Live Shit they enjoy the most, so perhaps this is just a matter of personal preference. All things considered, the CD concerts are really very good, covering Metallica's whole career with passion, power and fun. They'd be good enough on their own to be worth tracking down, but their only half the story.
I'll admit straight off that I'm far more likely to listen to the CDs than watch the videos. It's just so rare that I will sit still in front of the TV to actually watch a concert, yet I will happily have one playing in the background while I'm on the bus, surfing the net or whatever. That being said, there's no doubt that the three videos are significantly more rewarding than the audio-only aspect of the box set, given the extra dimension and spectacle that they offer. Watching James, Lars, Jason and Kirk in their youth, seriously enjoying the adoration of thousands of fans, while flawlessly performing multitudes of classic tracks, is just damn entertaining. The first two videos were taken from concerts recorded on January 12 and 14, 1992, at the San Diego Sports Arena. This is pretty much the same set list as appears on the CDs, making it nice but not wholly essential. The third video however was recorded during the Damaged Justice tour in the Seattle Coliseum on August 29 and 30, 1989, which is a couple of years prior to the controversial black album. It's this DVD that Metallica fans will want to see, and the youthful energy the band display (particularly Lars) is evident throughout. The track listing is much more to my liking due to the period of the release, making it one of the few video concerts I'll return to from time to time.
Read more...
Release info
Release
Live Shit: Binge & Purge
Sub-Genres
Thrash Metal (conventional)
Voted For: 0 | Against: 0
Heavy Metal (conventional)
Voted For: 0 | Against: 0