Metallica - Garage Inc. (1998)Release ID: 43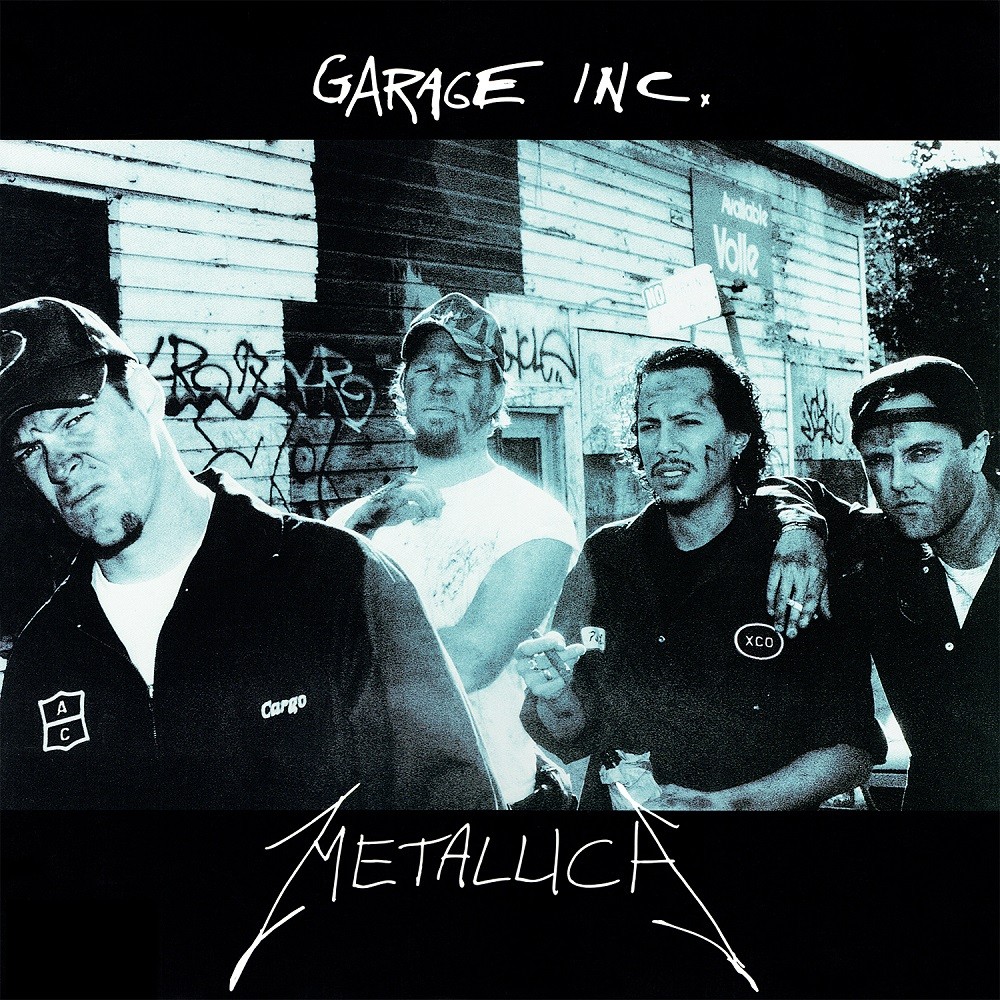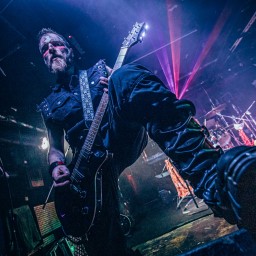 MartinDavey87
/
June 17, 2022
/
Comments 0
/
0
Released in 1998 during the heyday of their alternative rock phase, 'Garage Inc.' is a two-disc compilation of covers by heavy metal legends Metallica. Regardless of your thoughts on the band cutting their hair, Napster, Lars' drumming, selling out, Kirk's wah pedal, James being a table, or the countless other things the band have had thrown at them over their careers, one statement that holds up true is that Metallica have always done an incredible job at covering other artists songs.
Of course, part of that is probably the fact that about 95% of these bands would be absolutely unheard of if it weren't for Metallica in the first place. But regardless, Metallica have an incredible talent of doing covers in their own way to truly make the songs their own. With beefier guitars, production and Hetfield's trademark vocal style, pretty much all of these tracks are better than the original.
The first disc consists of covers recorded for this album in 1998, and while the song list is a little hit or miss, for the most part it's a solid effort. Well produced, well performed, and special mention to Hetfield's strong vocals here. The likes of 'Die, Die My Darling', 'Turn the Page', 'Astronomy', 'Whiskey in the Jar' and 'It's Electric' make this an interesting listen.
The second disc is a compilation of any covers the band had recorded in the past, either for various EPs or as singles b-sides. Some are better produced than others, but overall they're a solid bunch too. 'Am I Evil', 'So What', 'Blitzkrieg', 'Helpless', 'Breadfan', 'Last Caress' and 'Stone Cold Crazy' are more-or-less Metallica songs now. Such is the quality of these covers when compared to their original counterparts.
'Garage Inc.' came out at a weird point in Metallica's history. After going alt rock with 'Load' and 'Reload', but prior to working with an orchestra and all the drama that would follow with Napster and 'St. Anger', this album just kind of sits there, a small, subtle reminder that despite everything, Metallica were still metal fans at heart, who've never been afraid to wear their influences on their sleeve. At an excessive two and a quarter hours in duration, this can be a pretty enduring listen, but there's enough decent material here to make 'Garage Inc.' as vital a part of Metallica's discography as any of their studio releases.
Read more...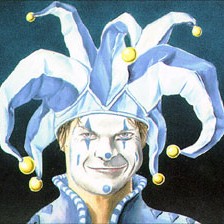 Ben
/
January 15, 2019
/
Comments 0
/
0
The epitome of a mixed bag, there's something here for everyone, while remaining a release that will satisfy very few.
By this stage the idea of a new Metallica release contained none of the excitement of years gone by. It seemed extremely unlikely that this once great band would ever produce an album of the sort of quality they once did seemingly at will, so the news of a third release within as many years didn't exactly have me jumping up and down in excitement. Given my general disdain for cover tracks, the idea of a double disc collection of covers was about as appealing as a romantic dinner with Lars Ulrich, but at least Metallica had the sense to put these cover tracks in a compilation, rather than tainting their studio album experiences as so many other bands tend to do. It's fairly remarkable that they had enough cover material to make up over two hours of music, but I guess that's a sign of how open and grateful Metallica are to their many influences. I'll say straight off that I don't own a single album by any of the bands covered (although I have heard the Black Sabbath, Mercyful Fate and Motörhead tracks over time), which probably doesn't make me the ideal person to review this release. Then again, getting these bands heard by the multitudes of Metallica fans that otherwise might not have, is likely the intention of it in the first place. Garage Inc. was released on November the 24th 1998 and can easily be considered an album split into two halves. The first disc is totally new stuff, recorded at The Plant Studios in September 1998, whereas the second disc contains older recordings from various locations, recorded between 1984 and 1995.
As mentioned above, the first disc is all newly recorded post Load / Reload, so it's not at all surprising to find tracks included that likely inspired them to take on a less metal path. In fact, there are really only three tracks out of eleven that could be considered metal at all, and my personal preferences make those easily the most enjoyable for me. Diamond Head's Electric is yet another reason why I should really check out this British band, after Helpless and Am I Evil? (both included on disc two) already suggest they created at least one album of highly enjoyable traditional heavy metal. Metallica make a fairly decent attempt at Black Sabbath's Sabbra Cadabra too, but the eleven minute Mercyful Fate medley (which includes sections from Satan's Fall, Curse of the Pharaohs, A Corpse Without Soul, Into the Coven and Evil, all of which appeared on the band's self titled EP and debut full length Melissa) is unquestionably the highlight of disc one. Thankfully, James doesn't attempt the high pitched theatrics of King Diamond, yet his typically gruff vocals work well enough in their stead. Considering my normal dislike for anything labelled punk, I've found more to enjoy in the two Discharge tracks, as well as Die, Die My Darling by The Misfits than I expected, yet none of them make me want to go out and purchase their albums, especially after Discharge so convincingly support free speech on the opening track only to apparently have nothing further to say.
The rest of disc one is made up of various forms of rock, with vastly mixed results. On the positive side, Blue Öyster Cult's Astronomy starts off quietly before the guys ramp up the volume and surprise me with a memorable and crunchy tune. Loverman, originally performed by Nick Cave and the Bad Seeds, took a little bit longer to grow on me, but eventually got its claws in with a brooding conviction that even Nick would be proud of. The same cannot be said for Bob Seger's Turn the Page, which contains the same sort of southern truckie tone that raised its ugly head on Load not long back. It's just not the style of music that floats my boat, and neither is Thin Lizzy's Whiskey in the Jar for similar reasons. I have to say that I find it hard to imagine James, Lars, Kirk and Jason sitting around tapping their feet to this country style of music, yet I suppose any assumptions I might have had about what these guys get up to in the spare time were well and truly quashed by the Load photo shoot images. Finally there's Tuesday's Gone, which is unquestionably the most abhorrent track on Garage Inc. Not only did Metallica settle in for a nine minute unplugged southern nightmare, they somehow managed to convince members of Corrosion of Conformity, Alice in Chains and Faith No More (among others) to take part in what is a soul destroying monstrosity of karaoke-like piss-taking.
Thankfully, disc two has far more to offer long term Metallica fans, particularly those who never strayed far from the band's full length releases. Made up of various EPs and B-Sides, this disc is high on metal, and far more indicative of where Metallica originally formed their inspiration. Things get underway with the excellent Garage Days Re-Revisited EP from 1987. I've reviewed this release elsewhere, so I won't go into too much detail here, but there's no doubt that these five tracks are right up there when it comes to highlights of the Garage Inc. compilation. Once the EP has run its course, the remaining tracks on disc two run in chronological order, starting with the original Garage Days Revisited from 1984. A lot of Metallica fans would know these two tracks from the Creeping Death EP that came out the same year, and once again they offer loads of NWOBHM entertainment. Diamond Head's Am I Evil? has a maliciousness that modern Metallica has sadly left behind, and Blitzkrieg is just as rocking, with a very audible Cliff Burton getting some appreciated airtime. The last quarter of Garage Inc. is without question of most interest to me personally, as I hadn't heard the majority of these covers previously. Tracks eight through twelve are made up of various B-Sides, starting off with Budgie's Breadfan and yet another Diamond Head track, being the fantastic The Prince, which has Kill'em All written all over it, making it clear just how important Diamond Head were to the creation of Metallica.
The cover of Queen's Stone Cold Crazy is less essential since Metallica have played it during their live set on numerous occasions over the years, but it packs more of a punch than you might expect given the poppy characteristics normally associated with the makers of Bohemian Rhapsody. Anti-Nowhere League's So What is less to my liking, but at least gives parents within earshot something to be concerned about, with some seriously crude lyrics. The compilation comes to a close with four Motörhead covers recorded live in the studio back in 1995. They're actually pretty good too, with James doing a more than reasonable job at impersonating Lemmy. Overkill and Too Late Too Late make me wish I'd spent more time with the British legends at some point in time. Whether or not you should pick up Garage Inc. is not an easy question to answer. Disc one does contain some tracks worth hearing, but I highly doubt there are all that many fans out there that will appreciate the whole running time. Those who enjoy their recent work will probably find all the tracks that I struggle with to be great fun, whereas the many thrash metal fans out there are just as likely to turn away in disgust, reaching for their Ride the Lightning and Master of Puppets records yet again. Disc two is kind of the opposite, but then if you're like me, you've already heard a lot of these tracks before on various Metallica rarities. Garage Inc. is a classic mixed bag that offers something for everyone while not being likely to really satisfy anyone.
Read more...
Release info
Sub-Genres
Heavy Metal (conventional)
Voted For: 0 | Against: 0