Death - Individual Thought Patterns (1993)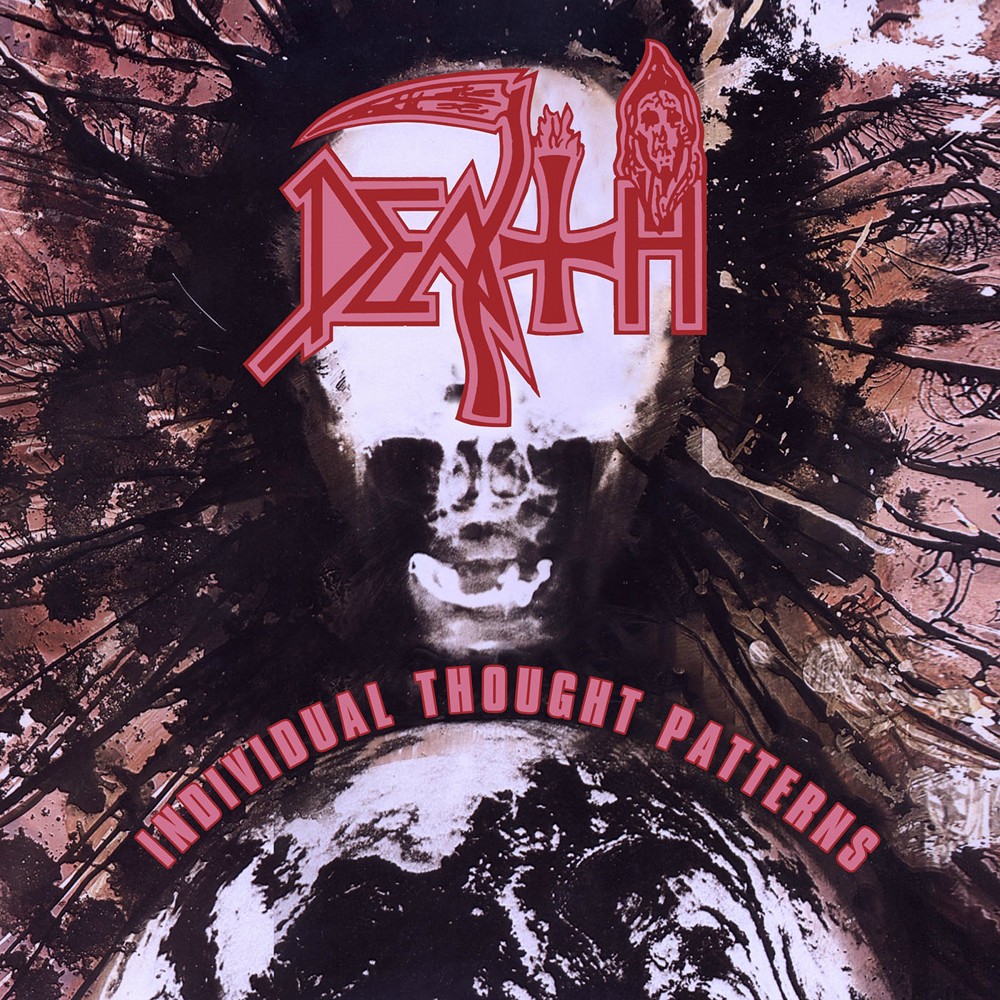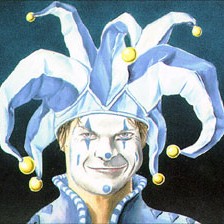 Ben
/
January 14, 2019
/
Comments 0
/
1
Another stunning technical death metal album that's miles ahead of the pack when it comes to maturity and talent.
Death's previous album Human had proved to Chuck that he simply didn't need a full time line-up to fulfil his aspirations. Hiring some of the best musicians in metal, he created one of the true death metal masterpieces, with none of the personality conflicts and technical limitations that had caused him so much grief in the past. I'm sure he would have had no hesitation in rehiring the same three individuals to help him produce Death's fifth album, but due to other band commitments, that unfortunately wasn't possible. Guitarist Paul Masvidal and drummer Sean Reinert were committed to recording Cynic's debut album Focus, so Chuck would need to look elsewhere for replacement mercenaries. Finding someone to fill the boots of Sean Reinert is no easy task, but whom better to seal that gap than the more than substantial Gene Hoglan. His former band Dark Angel had recently dissolved leaving the metal legend available for hire. While that choice seems an obvious one, Chuck's selection of King Diamond's Andy LaRocque as second guitarist came out of left field. There was never any doubting LaRocque's talent, but it was yet to be seen whether his unorthodox style would convert well to a technical death metal environment. Thankfully there were no such concerns in the bass department with Steve DiGiorgio continuing his employment with the band despite a less than ideal position in the production of Human.
Steve is unlikely to feel neglected when it comes to Individual Thought Patterns. The first thing you're likely to notice when listening to Death's fifth studio album is how prominent the bass is in the mix. It's easily audible throughout and snakes itself between the complex, shifting guitar riffs with ease. Rather than being distracting however, it simply highlights one of metal's very best bass performances, while not negating from the complete picture one little bit. In fact, Individual Thought Patterns is a rare death metal album where each and every member of the band produced flawless feats of extreme musicianship all encapsulated in a production with enough clarity to represent each performer without skimping on the heaviness in the slightest. Chuck really expanded on the technical and progressive aspects that had made Human so mind-blowing and started to incorporate elements from genres normally disassociated with his own such as jazz. The lyrical intelligence also continues to evolve with Chuck now delving into genuine human emotion, psychology, spirituality and philosophy, making Individual Thought Patterns an album that far supersedes the maturity and intellect the inexperienced might correlate with the world of metal music in general. If Human marked the point where Chuck finally found musicians capable of matching his ambitious song writing, this album finds the man challenging himself to push things as far as he can without straying too far from his roots.
Being surrounded by such intensely capable musicians also challenged Chuck to improve his own guitar skills and there's no doubt that he was getting better and better with each Death album. One of the many great things about Individual Thought Patterns is enjoying the leads of both Chuck and Andy. It's easy to distinguish between their two styles and while Chuck performs the majority of leads on the album more than admirably, it's apparent that Andy is the more technical of the two. His leads are simply breathtaking and make me wonder what I've been missing all these years while ignoring King Diamond for its apparent silliness and lack of brutality. As for Mr Hoglan, well there aren't many drummers as good as this legend is and while he does restrain from displays of heroic showmanship, his class and ability shine through every step of the way. Once again there are no tracks going over the five minute mark, yet none seem rushed or over too soon. The band squeezed every drop out of each composition so nothing ever drags and they make constant changes in speed without losing the character or recognition that make tracks memorable. There's a consistent quality from start to finish but if I had to pick highlights I'd go for Overactive Imagination, Trapped in a Corner, the title track and closer The Philosopher. There's just no way I can even consider giving Individual Thought Patterns anything but five stars. It's not even my favourite Death album, but it's still miles ahead of the competition.
Read more...
Release info
Release
Individual Thought Patterns
Sub-Genres
Technical Death Metal
Voted For: 0 | Against: 0