Death - Live in Eindhoven '98 (2001)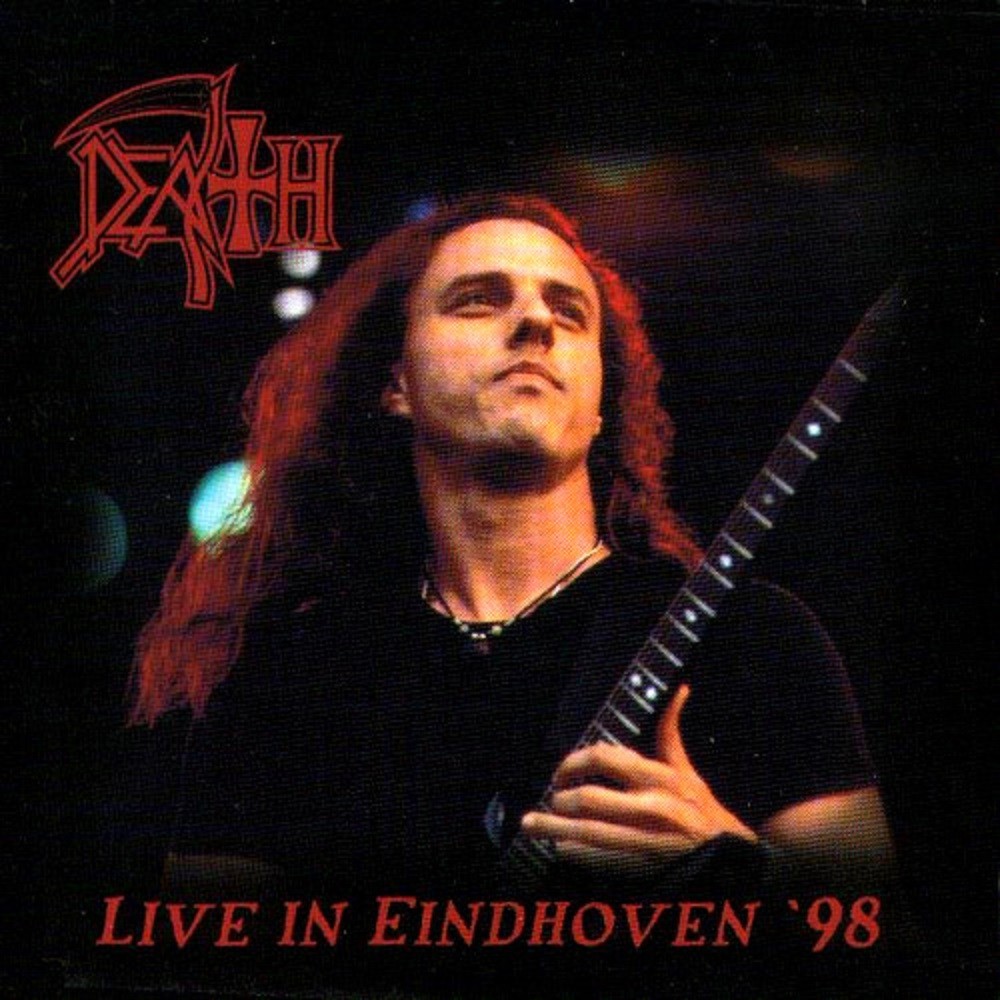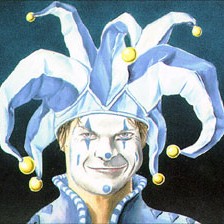 Ben
/
January 14, 2019
/
Comments 0
/
1
An even worse production than Live in L.A., but worthwhile for the focus on the Human era.
Usually it would be more than excessive for a band to release two live albums within a year, let alone within a fortnight as Death did in 1998. But these were not ordinary circumstances at all, with Live in Eindhoven '98 being the second of two rushed CD/DVD packages released by Nuclear Blast in an attempt to raise some quick cash to assist Chuck with his fight against brain stem cancer. It's also worth pointing out that unlike Live in L.A. (Death & Raw), which had an official release and is still available today, Live in Eindhoven was only ever obtainable through the Nuclear Blast mail-order system, and very quickly went out of print. As with the first release, Live in Eindhoven was never intended to be released in this raw and un-mastered state, but the urgent need for assistance far outweighed the need to improve the production of the recording. This concert was performed in May 1998 at the Dynamo Open Air in the Netherlands, and once again contains the same line-up that created The Sound of Perseverance. However, despite being released after Live in L.A., Live in Eindhoven was recorded seven months prior, which also happened to be a few months before Death's last official album was released to the public. It would have to be one of the earliest concerts that this line-up performed and almost certainly the first time the fans in the audience had experienced the new tracks.
So how does Live in Eindhoven compare to Live in L.A.? Well, despite the production not being very good on Live in L.A., it's actually even worse here. If you compare the same tracks off each release, it's easily apparent that L.A. has superior clarity and is the better of the two from that point of view. Still, it's far better than your average bootleg, with all members of the band being perfectly audible throughout and the undeniable power of the material coming across in no uncertain terms. The set list contains quite a few of the same tracks as the first release, but has less of a focus on The Sound of Perseverance and more on Human, which is perfectly fine by me given my preference for that period. In fact, the inclusion of Lack of Comprehension and Flattening of Emotions gives me a great reason to listen to Live in Eindhoven despite the lesser quality of the sound. There are still no tracks from Spiritual Healing to be found, but this time around Scream Bloody Gore is not represented either, which is a bit disappointing but understandable I guess. Given the inferior quality and shorter running time, combined with the lower availability and coverage of the Death discography, it's hard to recommend Live in Eindhoven to all but the most fanatical of fans, particularly as the real purpose of the package has long been nullified with the tragic death of Chuck less than two month after its release.
News of Chuck's death hit the metal scene extremely hard to say the least. After appearing to be improving and making decent progress on the second Control Denied album, things very suddenly made a turn for the worse. After taking a drug that was intended to combat the cancer, Chuck was extremely weak, and simply could not survive when pneumonia took hold. He died on December the 13th, 2001, and while it may have taken some weeks for the news to reach me, I have no shame in admitting that I cried on hearing it. I may never have known the man personally, but he was always a hero to me (and always will be), creating some of the most intelligent, groundbreaking and beautiful music that I've ever had the pleasure of hearing. I will always feel an element of sorrow when listening to albums like Human, Individual Thought Patterns and Symbolic, which are up there with my favourite releases ever, but I will also remain forever grateful that Chuck dedicated his life to the form of music that I love so much, and that he helped transform it out of its primitive beginnings to the immensely creative and extraordinary state that it was in when he departed. I'm certain that as time goes on this gentle, talented soul's work will be discovered by new generations of metal fans and that his legacy will live on for decades, despite the man himself being sadly absent. I take this opportunity to say once and for all, thank you Chuck! Your music will move and inspire me always. Rest in peace brother!
Read more...
Release info
Release
Live in Eindhoven '98
Sub-Genres
Technical Death Metal
Voted For: 0 | Against: 0
Death Metal (conventional)
Voted For: 0 | Against: 0