Mastodon - Leviathan (2004)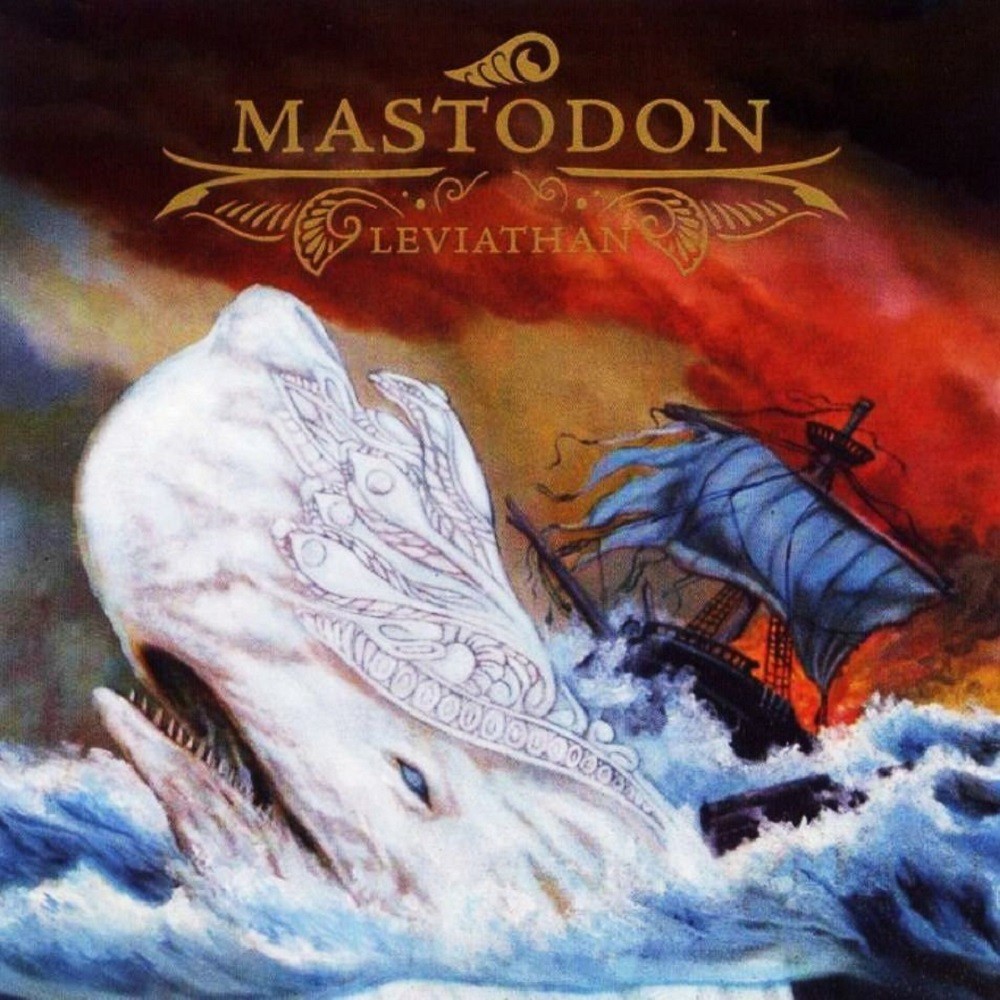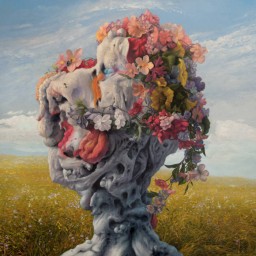 Saxy S
/
August 08, 2020
/
Comments 0
/
1
A few months ago, when I shared my opinions on ISIS' 2004 record Panopticon, I brought up the fact that record and Mastodon's Leviathan were released in the same year, played to the same crowd, and were both quality records adored by critics, but only one became household names in the new generation of heavy metal. Whereas Panopticon played into a very deliberate progressive sludge metal sound, Mastodon's Leviathan was straight to the point, aggressive and a lot of fun. But if you dug a little deeper, you would find that this group was far more intelligent than any mainstream outlet would make you believe.
So it's been just over fifteen years since this record was released, how does it sound today? Well it has been a few years (three) since I've listened to Leviathan in its entirety and man does it make me wish for the days of yore when this band have seemingly endless potential. I still have a lot of fun whenever I hear this record. Mastodon's attention to creating memorable songs is impeccable and rightfully deserved their position as flag-bearers of the heavy metal genre for a time.
Now Mastodon would have already have been at a disadvantage at the time since their general sound is that of sludge metal; very dank guitar tones exemplified by additional distortion and sparring tunes with bass-y drop tunings. But the songs are very short and are delivered with faster tempos, plenty of virtuoso drum work and excellent vocal work from Troy Sanders. I will admit, Troy's vocals do take some getting used to as they sound like literal screams, but it adds to the bands character.
Again, the songs and compositions on this album are very short and precise, meaning there is no room for jerking around; tunes have to have their hook, groove and themes all present and modulated in usually less than four minutes. Songs such as "Blood and Thunder" have achieved legendary status (and for good reason), while "Seabeast", "Megalodon" and "Aqua Dementia" are all heavily underrated. The obvious outlier to this is "Hearts Alive", which ends the album on a nearly fourteen minute journey. And while I might not personally be a fan of its long form delivery, its place within the records story is well deserved.
You see, Mastodon have created a loosely based concept album, around the epic tale of Moby Dick. And the first eight tracks on this record all see Captain Ahab preparing his ship, crew, and himself for the journey to catch the legendary beast; the Leviathan. Many of the minor key harmonies seem like par for the course in heavy metal for the time, and I feel like a couple of major harmony tunes would have helped make the turn on "Hearts Alive", when Ahab's ship has been sunken and all of the crew (with the exception of Ishmael) have drowned, hit with more of a gut punch. The ending reminds me heavily of the band Ahab's 2015 record The Boats of the Glen Carrig and how it uses its long form song structure to create the drowning atmosphere that the band, and source material, want you to feel.
All of this could not be done without some stellar production. And while this album does scuffle a little bit in the mixing when the guitars are in their low end, most of the record is solid. The bass sounds pretty solid throughout, but gets some genuinely awesome features during clean guitar runs on "Megalodon" and "Hearts Alive". The percussion is mixed very well for what sounds like a very demanding job for all of the time signature/tempo changes that Brann Dailor has to contend with. And Troy's vocals are, once again, tentative screams for most of the record, and they do give the band a portion of the their uniqueness, but he does bring out his best Ozzy impression on "Seabeast" as well.
For a band as eclectic as Mastodon is/was, it is almost amazing to see how far they have come, both commercially and critically. I probably would have discovered this album anyway, but let's have storytime. Back in 2005, before the "saxy" part of saxystephens was even a thought in my mind, I bought Need For Speed: Most Wanted and I vividly remember "Blood and Thunder" playing during my first ever free-roam. I could not believe how good of a driving song it was. I immediately bought Leviathan at a local record store and while it did take some time to get used to, the payoff was worth it.
Read more...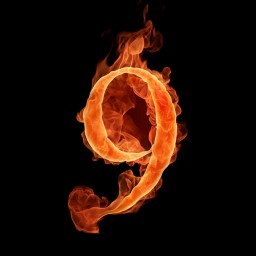 shadowdoom9 (Andi)
/
June 24, 2019
/
Comments 0
/
0
Mastodon's second album Leviathan can be considered progressive metal in the sense that the band plays their own kind of heavy metal music with influences from old-school progressive rock. This is a good opinion to think of this album, but don't be like one of those progressive metal loving purists who complain about the Dream Theater kind of prog that they wanted to hear but didn't. Those people don't get the point! The main point is to understand the album and the band so that you can enjoy it. The album can have a progressive rock background as early as the 60s/70s and NOT always modern influences.
I still really like modern progressive metal (but more into the extreme side now), and it has a good feeling that makes everyday stuff more fun like when I wash dishes (NOT that I ever like doing chores like that). Mastodon can be considered modern but there are some differences that set them apart from other bands. They put more heart into music than mind. It's interesting what insane drumming skills Brann Dailor has, unleashes a lot of his wild power-hunger, a little more than drummers like Dream Theater's Mike Portnoy. I still like odd time signatures, but sometimes you would have no idea when a time riff starts or ends, and if an entire album is plagued with stuff like that, it can be pretty confusing to listen. But enough chit-chat, time to let some metal influenced by prog rock knock the socks off your prog flock!
"Blood and Thunder" is a great opening track. Furious upbeat prog rock-inspired metal plus a speedier Iron Maiden section to listen to in glee. It's totally an awesome thrashing song that makes this band worth checking out. One of my favorite songs in the album! "I Am Ahab" is also good but lacks imagination in its lyrical subject. Still doesn't affect the album though. Now imagine "Seabeast" like an actual seabeast; it lurks from the ocean depths then rises and devours the occupants of the ship, from the b*lls up. The beast continues its attack in "Island", a great blend of melody and fury. That song can also be heard in a brief scene in Disney/Pixar's Monsters University!
The opening riff in "Iron Tusk" can remind some people of Opeth. A short song but still great and enjoyable. "Megalodon" shows Brann Dailor shining his drumming skills way more than he has ever done before in the first part. But right before the second part, there a weird country rock guitar part done by Brent Hinds, then the aggression kicks in throughout the song. "Naked Burn" is still heavy but more melodic and relaxed, but that's just the calm before the storm. Kicking off "Aqua Dementia" is a guitar-drum attack like crashing waves beyond stormy shores that can cause a ship-wrecking apocalypse. And that apocalypse carries on throughout the song with Neurosis' Scott Kelly guest appearing in a Mastodon album for the first time unleashing some abominable screaming. Then after that last scream and ending riff fades out, you think you have woken up from that wild dream, but you still visualize yourself sinking with the ships and about to face one more catastrophic part of the nightmare and it's a long one too...
"Hearts Alive" is the longest Mastodon song at 13 and a half minutes, beyond longer than the other songs in the album. It's the most mystically adventurous way to make one of the best progressive metal epics ever. Almost improvised drums and guitars build up slowly until it reaches the epic final section that starts at the 10-minute mark; a slow sludgy ending section with a great Led Zeppelin-like hard rock solo followed by a crushing riff as you make your long sink in drowning agony down the dark depths of the sea. Then once more you think you have woken up but you realize you're still in dreamland and you lose hope in escaping but you're floating away in a different dream greeted by "Joseph Merrick", the Elephant Man referenced at the end of the previous album Remission. A soft acoustic outro while drifting away into safe silence.
Yes, that's the kind of dream I would feel with the opposite of how people usually feel in a strange nightmare, feels great but ends unfortunately. Nothing can match a glorious album like this. The dream is over. Wake up and enjoy this album!
Favorites: "Blood and Thunder", "Island", "Iron Tusk", "Aqua Dementia", "Hearts Alive"
Read more...
Release info
Sub-Genres
Sludge Metal (conventional)
Voted For: 0 | Against: 0
Progressive Metal (conventional)
Voted For: 0 | Against: 0