Mastodon - Once More 'Round the Sun (2014)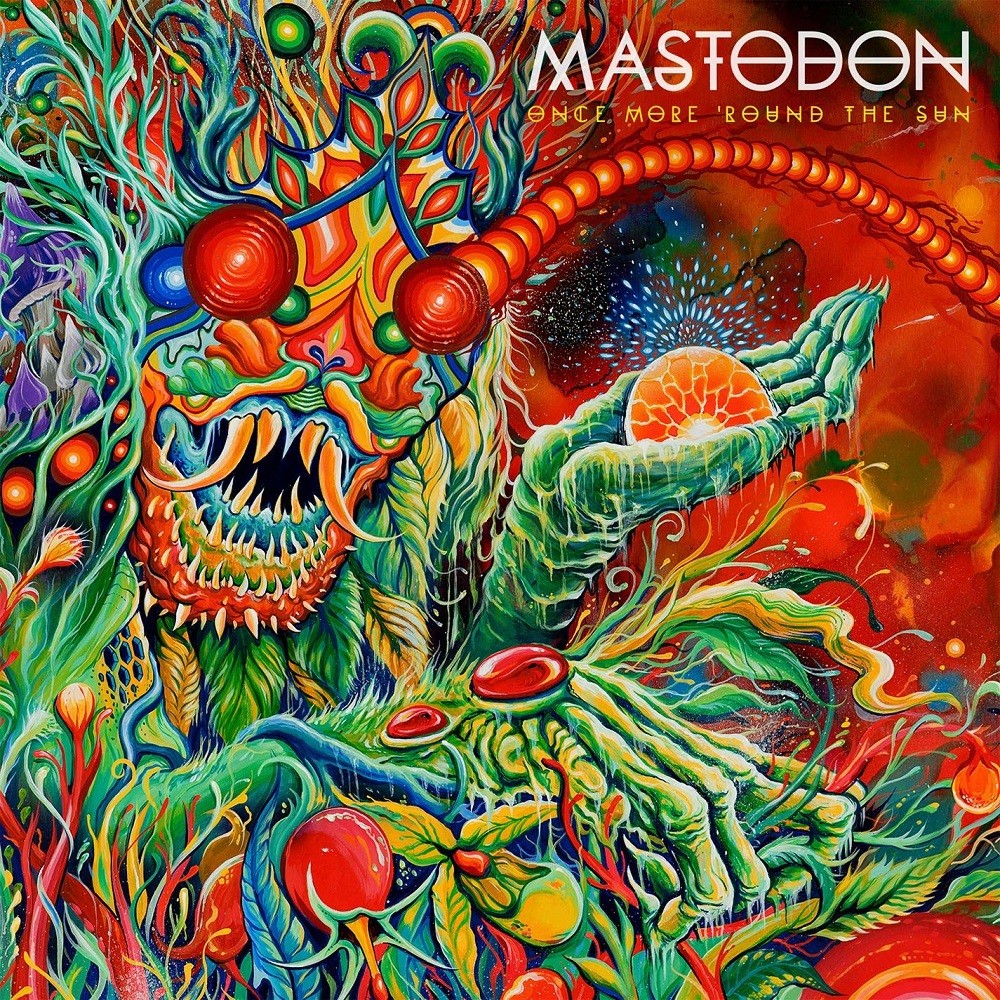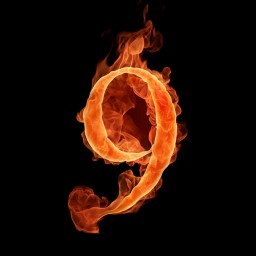 shadowdoom9 (Andi)
/
June 24, 2019
/
Comments 0
/
0
I both care and don't care about album covers as much as the music. I care about the amount of gory violence and/or excessive nudity/sexuality in bands' album covers. A little bit is fine as long as my parents don't mind. Too many album covers like that and that band's a big no-no. You'll never expect me to listen to the gorier death metal stuff like Cannibal Corpse and gaze at that band's graphic cover art. People always say, "Don't judge a book by its cover", but you can judge a metal album by its cover because most of the time it's true. That's especially the case for progressive/sludge metal band Mastodon's sixth album Once More Round the Sun. Its album cover makes the album look like old-school psychedelic stoner rock, and that's almost exactly right! Once More Round the Sun has much simpler, straighter, and a little more stoner influences in the band's progressive metal sound than in their previous album The Hunter. It basically resembles the Melvins mixed with Rush!
The album's strength is the individual songs pumped up by a band with more talents than a hawk. Mastodon has shown their terrific talents since their very beginning, one of the bigger cases being their chaotic groove/sludge/progressive metal era. At that time, the drums, guitars, and vocals sound different to one another, which is how heavier progressive metal works. In this album, the band wrote songs where the members play in a more synchronized flow.
"Tread Lightly" is a perfect album opener, starting lightly before kicking off the heavy action with sweeping leads and catchy vocals. "The Motherload" sees Brann Dailor shining with his mother-f***ing-load of both groovy drums and vocals revolving with bassist Troy Sanders' vocals. "High Road" is a nice return to the band's earlier sludgy sound once again. The title track shows a straight Black Sabbath approach in the riffs and rhythms, but lighter and more melodic resembling Rush in the sense that the band can worship Sabbath while the drummer runs wild.
"Chimes at Midnight" chimes in with a slow melodic 30-second intro, but the rest of the song feels outdone and tired. Same thing with "Asleep in the Deep", which despite using the Black Sabbath/Rush approach, sounds OK but might be a little sleep-inducing. At least there's some backing vocals by Valient Himself and some of Isaiah "Ikey" Owens' last keyboard playing before his untimely passing later that year. Feast your eyes on the next track "Feast Your Eyes"! Good aggressive vocals, but incomprehensible without the lyrics.
"Aunt Lisa" starts with an opening riff that sounds like the creepier Rush before heading into a rather spacey Pink Floyd style with strange sound effects added in the middle. This Pink Floyd style connects the band even more with their old progressive influences. There are some otherworldly vocals from Gary Lindsey in the chorus and the girl-punk band The Coat Hangers doing a shouting chant at the end, "Hey ho let's f***ing go, hey ho let's get up and rock and roll!" Dailor's singing has more melodic quality in "Ember City". The outro jam in "Halloween" is another great moment to highlight. However, "Diamond in the Witch House" is too mellow of a closer and a little boring with Troy Sanders trying to impersonate King Diamond. At least there's yet another cool guest appearance by Neurosis' Scott Kelly.
Most of Mastodon's albums before this one have an interesting fusion of sludge and progressive metal, but what's different here is, the band added more eclectic influences into the mix without lowering most of the songs' quality. It's been a great journey for Mastodon, and I'm sure many of you, such as myself, prefer their earlier heavier stuff, yet a few moments in Once More Round the Sun have good strikes of excellency a little more than what I've heard before, due to great songwriting and a few clever psychedelic influences. You can always enjoy Mastodon's previous work, but even then, Once More Round the Sun might still be a good offering to fans of sludge and prog who haven't listened to this band before. And I believe there's plenty more in their next album....
Favorites: Tread Lightly, The Motherload, High Road, Aunt Lisa, Halloween
Read more...
Release info
Release
Once More 'Round the Sun
Sub-Genres
Stoner Metal (conventional)
Voted For: 0 | Against: 0
Progressive Metal (conventional)
Voted For: 0 | Against: 0