Judas Priest - British Steel (1980)Release ID: 197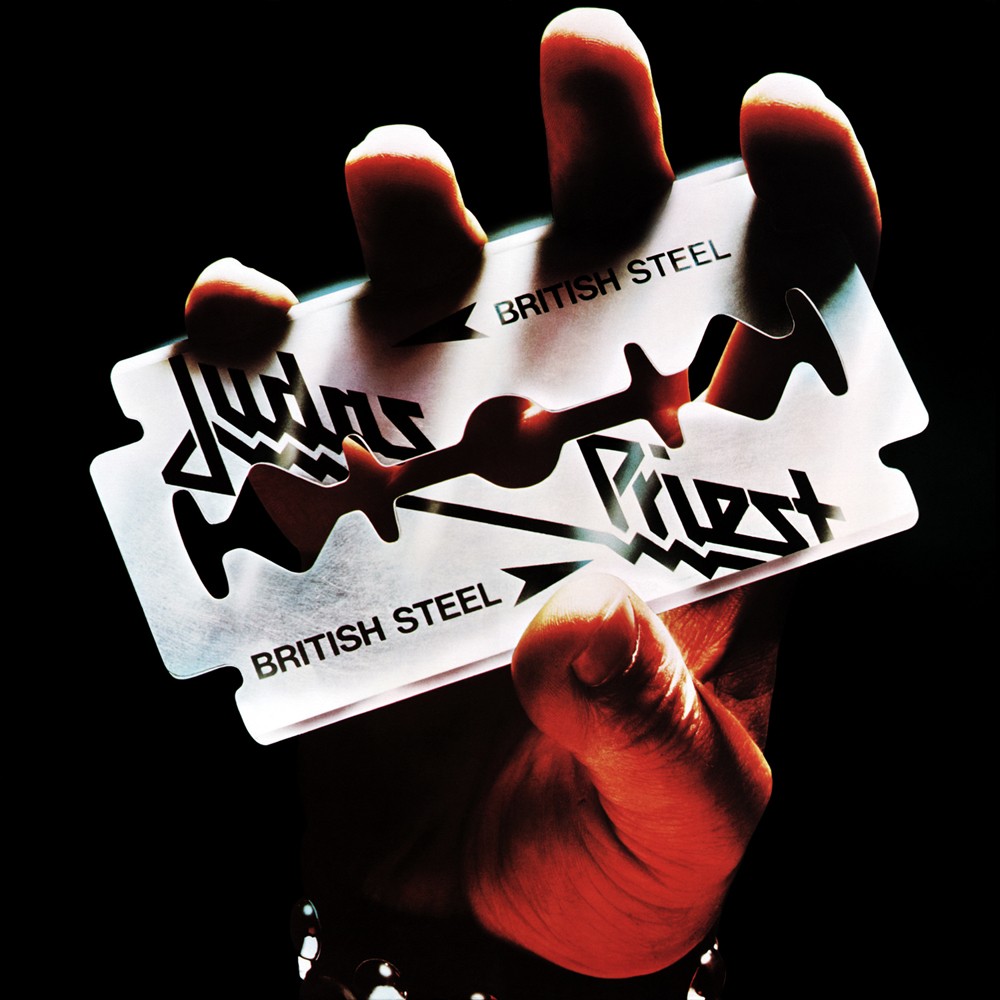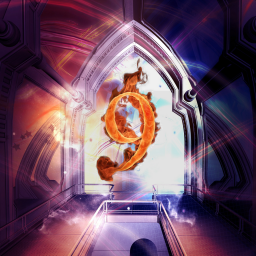 Shadowdoom9 (Andi)
/
June 28, 2021
/
Comments 0
/
0
I'm the kind of metalhead who thinks even new records can be modern classics, but of course, many other metal listeners believe the classics to be ones that are well known since its release 40 years ago. British Steel is one of those old classics, from the second ever true heavy metal band and the first expand the genre to its own unique sound. However, it's not without a couple terrible songs...
In the middle are two pieces of sh*tty failure contaminate part of this album, and I don't know why they were released as singles. Oh wait, I know, it's the 80s, where the most atrocious metal songs are the singles. Those are why my rating is stuck at 4 stars and why I'm still not close to ready for this band, though I worship the true classic tracks.
"Breaking the Law" was released as a single, but unlike those two sinning sh*ts, this is a real classic that shows Judas Priest at their realest. Even my parents and brother have heard of piece of metal art. The catchy guitars and lyrically rebellious chorus (with a siren after the second one) have a different yet pleasant aura. It's shorter than all the other songs, but still great and exciting. I haven't watched its music video, but based on what I've heard, I should stay away from the video and enjoy the song on its own. "Rapid Fire" is another classic, continuing the band's mission to help forge speed metal that started with the song "Exciter". Its so direct and sharp, that when I get an actual smartphone, this would be my ringtone. Then again, the fantastic guitars would make me look like an a****le if someone calls when I'm in a quiet subway train. Anyway, it's no exaggeration that song would begin the idea of making faster heavy metal. Then we have the metal hymn "Metal Gods". That song and "Grinder" would help define heavy metal to the Earth core with the screams of soloing guitars and Rob Halford's occasional falsetto in his vocals.
And now here we are at the two stinkers that ruin this otherwise perfect classic, starting with "United". OOH, it's so radio-friendly and harmless, and it has a perfect time of 3 and a half minutes to bow down to the mainstream. How great...NOT!!! The lyrics are painfully simple, and so is the repetitive song structure, turning this pleasant aura into a stinky aroma. What a poke in the eye for this album! The other eye is poked by "Living After Midnight" for those same reasons, and needless to say, Disturbed did a far better job on that song when they covered it 3 decades later.
After those two sh*t-bags that work better as radio B-sides, the album is slightly improved by "You Don't Have to Be Old to Be Wise". There's a wicked mantra you can use if you dare to rebel against your school teacher, as a nice follow-up to the vibe they've had as early as Killing Machine. If you're hoping for better songs than that one and those two stinkers, "The Rage" is for you, though as a passable level. A digital-ish bass intro is performed by Ian Hill, and as tough as that gets, Halford takes mean lean control of his vocal duties. The closing track "Steeler" stays fresh in many of its different parts, with no lack of power at all. This is the ending return to classic territory and makes up for two atrocious songs and two passable ones that infect what was meant to be a classic album.
In order to truly appreciate an entire genre, one must like its earlier years and hear the production that might not be as competitive as the present. British Steel is the right start for metal's second decade. Despite not enjoying this album or band too much, I recommend this to any melodic or aggressive metal fan. A promising semi-classic!
Favorites: "Breaking the Law", "Rapid Fire", "Metal Gods", "Grinder", "Steeler"
Read more...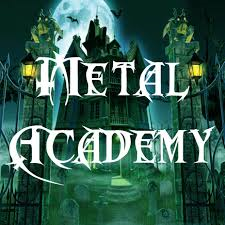 Daniel
/
January 11, 2019
/
Comments 0
/
0
I strongly believe that Judas Priest took a noticeable step up with their 1978 release "Killing Machine". They had finally left their 70's hard rock/proto-metal roots behind & had graduated to become a full-fledged heavy metal band in the classic sense of the term. Subsequently I found "Killing Machine" to be the first Priest album to really impress me. I'd enjoyed all of their earlier material but I couldn't say that any of it really packed the consistent punch to draw me in for regular revisits. "Killing Machine" also marked the start of a new era for the band. The songs tended to be produced in a more radio-friendly package now. The track lengths were shorter & some showed distinct signs of a more commercial edge but at the same time everything sounded more metal than before.
On "British Steel" Judas Priest took the new concepts they'd showcased on "Killing Machine" & expanded them further which resulted in a more evolved sound. The production is excellent which gives the final product a more polished feel. It's a very similar record to "Killing Machine" in that it combines up-front metal anthems with more radio-friendly & poppy material but the poppier stuff is taken a little further here & is subsequently less appealing to my tastes. The ballads that have been a regular fixture on previous material have been omitted on this occasion which is fine by me as that's never been what Priest have been about for mine. The guitar solos are a definite highlight. They're as shreddy as anything we'd heard from Priest up to that time & they add a good deal of excitement to proceedings. Rob Halford's vocal performance is exceptional as usual. He adds that touch of class that can take an average idea & make it seem exceptional.
There are a few extremes in the tracklisting to be fair. Things start off in a familiar fashion as opening track "Rapid Fire" is your usual high quality up-tempo Judas Priest opener. This is followed by an absolute stormer in album highlight "Metal Gods". There has rarely been a more suitably titled metal track. Then we get our first glimpse at a more commercial sound with the classic "Breaking The Law". It's a very basic song that relies heavily on a simple vocal hook. It's not a bad song but it's certainly overrated. The intensity picks up with "Grinder" which is another timeless metal anthem before the first half peters out with the extraordinarily poppy "United". I simply can't tolerate this song. It attempts to emulate Queen's "We Will Rock You" in a similar fashion to "Take On The World" from "Killing Machine" but this time the cheese is laid on thicker & it ends up being a very disappointing experience.
The B side opens with the very cool "You Don't Have To Be Old To Be Wise" before again descending into commercial excess with "Living After Midnight" which has a chorus that would be much more at home on a Poison record. Luckily the high quality returns with "The Rage" which is an utter belter. I consider it to be amongst Priest's best ever tracks. The reggae influenced intro reminds me very much of The Police before it busts into some truly epic metal riffs & a brilliant Halford vocal performance. Album closer "Steeler" is not a bad track but it's probably one of the less memorable moments on the record.
As you can see "British Steel" includes some real ups & downs & everything in between. It's an album of extremes. We have some truly epic metal anthems mixed in with some pretty unintelligent pop songs. Thankfully the highlights well outweigh the negatives. I thought "Killing Machine" was the best of thing Priest released in the 1970's & "British Steel" definitely had the potential to top it but unfortunately it fell a little short. A lot of that can be put down to the band's commercial aspirations & in fairness they got what they were looking for. Regardless this is still a very solid Priest record with some amazing highlights that should be standards for any heavy metal fan worthy of wearing a bullet belt.
Read more...
Release info
Sub-Genres
Heavy Metal (conventional)
Voted For: 1 | Against: 0