Slayer - Haunting the Chapel (1984)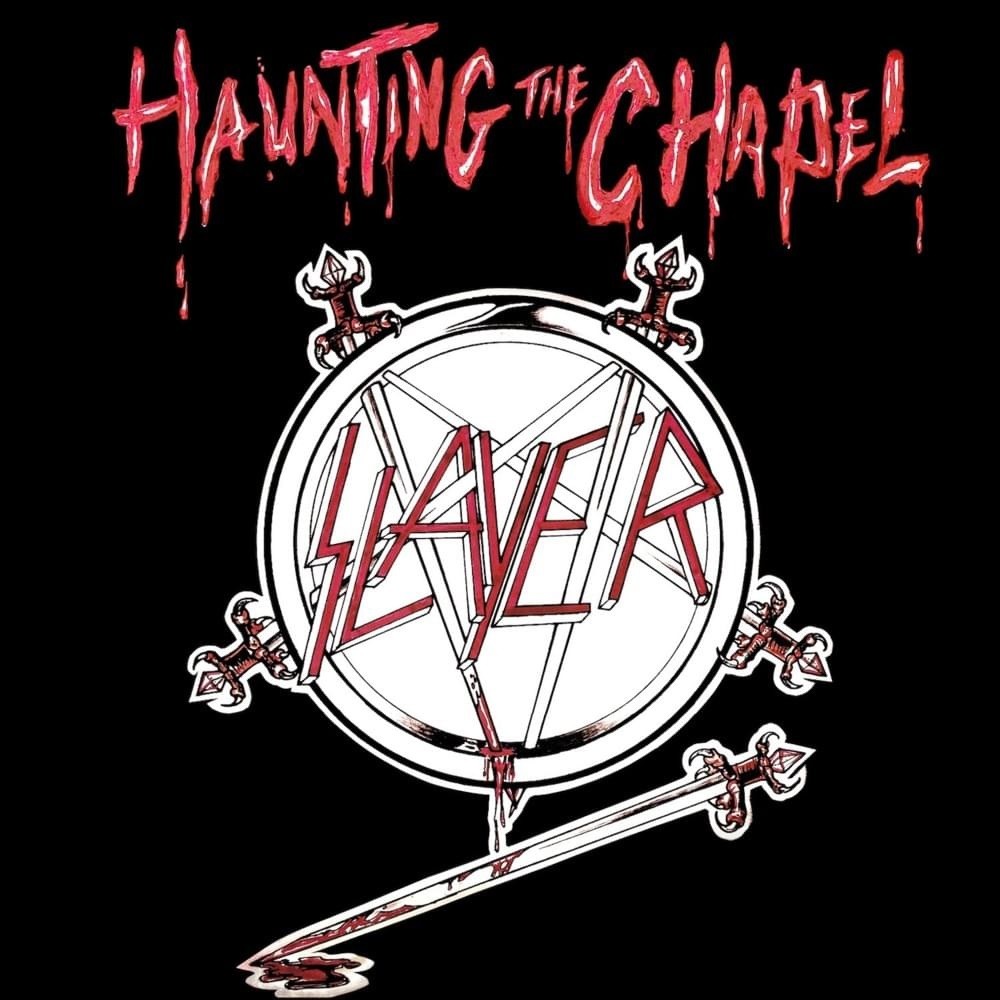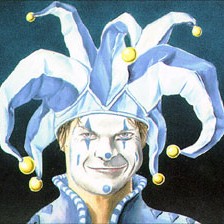 Ben
/
January 16, 2019
/
Comments 0
/
1
Where the real Slayer stood up and changed metal forever. Classic!
After the immense underground popularity of debut album Show No Mercy (it had sold more than 20000 copies in the US and another 20000 worldwide, making it the highest selling record for Metal Blade at the time), it wasn't surprising to find producer Brian Slagel wanting Slayer to release something else quickly. Since the band had already been performing two new tracks live, Chemical Warfare and Captor of Sin, he requested they record a short EP, with Haunting the Chapel being the result. Once again the recording process was far from ideal due to next to no recording budget, but they did manage a crunchier and more powerful production than on Show No Mercy. The main issue that needed to be overcome this time round was that the studio had no carpet, meaning Lombardo had to play drums on the concrete. Unsurprisingly the drums were bouncing all over the place, so Gene Hoglan (still a mere roadie) was asked to hold his kit together while he played. It's also worth mentioning that Hoglan was already an awesome drummer at this stage and Lombardo credits the man mountain for helping him use double bass drums to improve his ability and speed during this period, for which we can all be thankful.
The Haunting the Chapel EP was released in August 1984 and is undoubtedly where Slayer found their own identity and sound. While Show No Mercy was highly entertaining stuff, it owed an awful lot to the band's influences, mainly Venom, Iron Maiden and Judas Priest. Those influences are not as obvious on subsequent releases and there's a distinct increase in thrash riffs and overall darkness in tone. The whole band deserves credit for the shift in quality and atmosphere, as all stepped it up in the aggression department while becoming completely tight as a unit. King and Hanneman shred out exhilaratingly evil riffs in a style that would be endlessly imitated forever more and their generally messy yet blood-pumping and perfectly executed leads would also become a trademark of the pair. Araya seems far more comfortable in the vocal department than before and now even his heavy metal style squeals have an ominous, evil tone to them. Lombardo's drumming is far more dominant than previously and it's his combination with King and Hanneman that really brings these tracks, not to mention Slayer in general, to life. The band hopped up onto the throne with this EP and would simply refuse to come down for quite some time.
All three tracks are fantastically aggressive and contain all the Slayerisms that we all love (if you don't, you should!), but Chemical Warfare is undoubtedly the highlight of the EP. To this day one of the most loved Slayer tracks, it still features prominently in every Slayer concert and is considered by many to be one of the originating points of death metal. The low end, devastating riffs combined with Lombardo's heavy as fuck pounding certainly took metal to a new high (or is that low) in sheer destructive force, and numerous death metal bands credit Haunting the Chapel for encouraging them to go one step further. Karl Willets of Bolt Thrower and Chuck Schuldiner of Death both openly assert that it was this EP that paved the way for their early development. For all the above reasons, I feel like I should give this little album more than four stars, but I can't ignore the fact that it only runs for just over thirteen minutes. Thirteen minutes of crushing, evil thrash metal by the band that does it best, but thirteen minutes nonetheless. It should be noted that the original pressing contained only three tracks, being Chemical Warfare, Captor of Sin and Haunting the Chapel. Aggressive Perfector, which was the first track Slayer recorded for the Metal Massacre 3 compilation, was added for the 1993 CD re-release, but should not be considered part of the official EP.
Read more...
Release info
Release
Haunting the Chapel
Sub-Genres
Thrash Metal (conventional)
Voted For: 1 | Against: 0