Slayer - Divine Intervention (1994)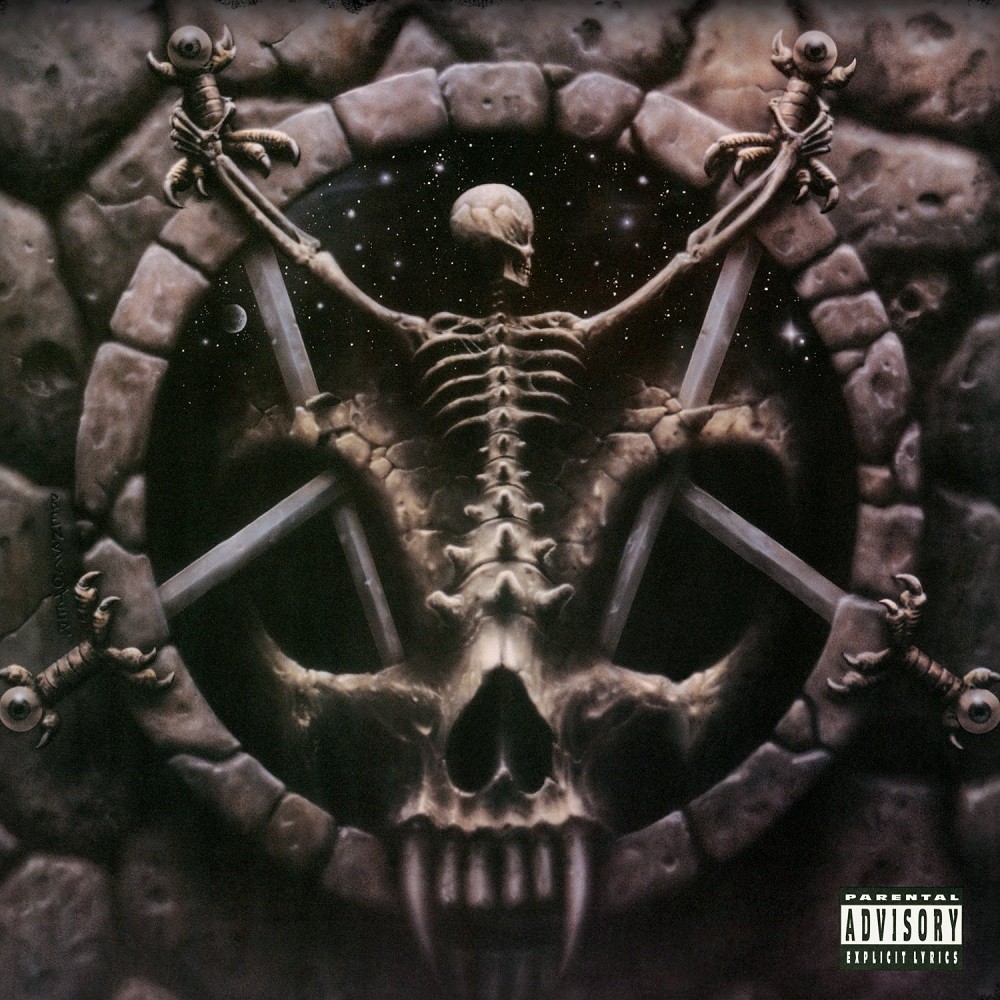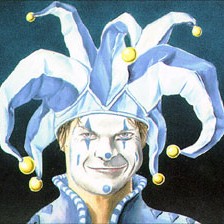 Ben
/
January 16, 2019
/
Comments 0
/
1
Production issues and some underwhelming tracks set Divine Intervention as a marker for the decline of Slayer.
From the mid-eighties through to the early nineties, it appeared Slayer could do no wrong. With two widely considered thrash metal masterpieces (Reign in Blood and Seasons in the Abyss) and one of the finest live albums ever produced (Decade of Aggression), the Americans were riding high as arguably to kings of metal. Even their lesser praised works such as Hell Awaits and South of Heaven held more quality tracks than the majority of the field could even dream of. Yet beneath the veneer of success internal conflict was brewing. After eleven years of stability, the legendary Slayer line-up was broken when Dave Lombardo quit due to conflicts with other members of the band. Things came to a head when Lombardo stated his wish to stay with his wife to witness the birth of his child, only to receive constant pressure from Kerry King to tour instead. Given that the band had nine months to work their touring schedule around Lombardo's request, he rejected King's demands and quit. Straight after the birth, Lombardo would form Grip Inc. with Voodoocult guitarist Waldemar Sorychta, but in the meantime, Slayer had recruited former Forbidden drummer Paul Bostaph to fit his seriously big shoes. It would be two more years before Slayer would be ready to record their first album without the classic line-up, and unfortunately their woes were set to continue.
It's not completely clear what happened during the recording of the band's sixth full length album, but there's no doubt that it was an experience they'd like to forget. The ironically titled Divine Intervention faced so many problems that the recording was eventually split over a few separate studios, including Oceanway in Los Angeles and Sound City in Van Nuys. Bostaph seems to be the band member that suffered the most from this turmoil and has since stated that the already daunting prospect of playing drums for one of metal's elite bands was made infinitely harder by an inexperienced producer that knew nothing about metal, and his performance being recorded in vastly different environments. When the album was released on September the 27th 1994, it sold over 95000 copies in its first week and received some solid reviews, but long-term fans picked up straight away that something wasn't as it should be. The production just doesn't have the punch that their previous albums contain and most tellingly, given the emphasis that riffs hold in Slayer's music, the rhythm section is really low in the mix. Even some of the most exhilarating sections of the album fall short of the impact normally associated with their work. On the other hand, the leads jump out at the listener, being far louder and clearer than the riffs, leaving the underbelly seeming limp.
From start to finish, Divine Intervention is undeniably Slayer, still leaving most of the thrash metal competition for dead, but it simply fails to leave a lasting impression the way the band's material normally does. One of my personal gripes with the album is Araya's vocal effort, which sounds much more forced than it had to this point. He's always ripped through lyric sheets like he's desperate to get to the end, but here it comes across as unnatural and at times grating. On the positive side, while most fans were preparing themselves for Bostaph to fall short of Lombardo's inimitable brilliance, if you ignore the production issues his first-up effort is very impressive. He managed to summon Lombardo when necessary to achieve that Slayer riff-percussion combo that works so well, but he brought his own character to proceedings with great results. As for highlights, the short burst tracks such as Sex.Murder.Art, Dittohead and Serenity in Murder still kick serious ass and both Killing Fields and 213 overcome all the apparent problems to stand out as fantastic Slayer moments. The rest is underwhelming if not disastrous, leaving Divine Intervention as a decent yet disappointing album that unfortunately ended the golden Slayer era. They'd never really recover either, which makes this album somewhat of a negative experience all up.
Read more...
Release info
Release
Divine Intervention
Sub-Genres
Thrash Metal (conventional)
Voted For: 1 | Against: 0