Paradise Lost - Draconian Times (1995)Release ID: 997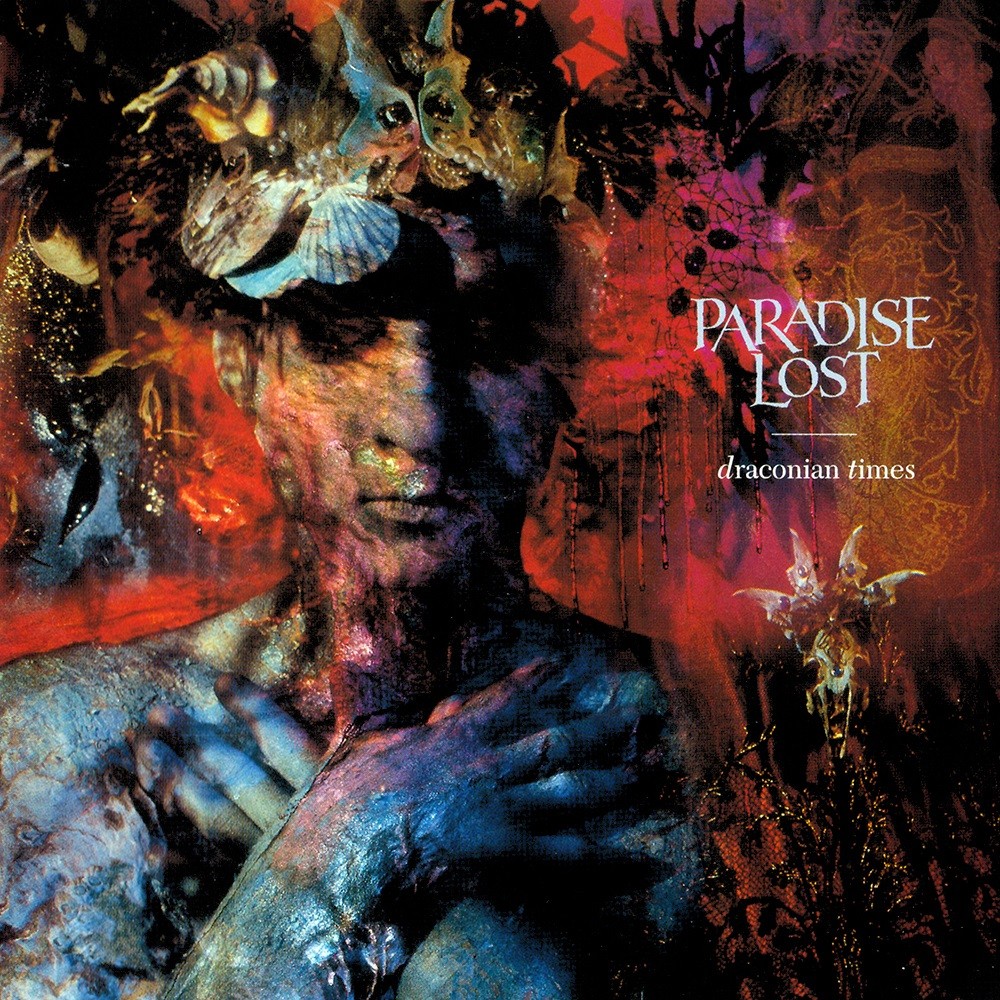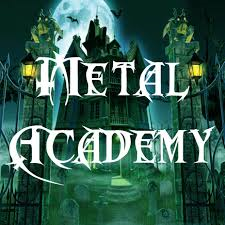 Daniel
/
August 30, 2021
/
Comments 0
/
0
English metal phenomenon Paradise Lost are one of those bands that I became aware of very early on in their recording career as their musical timeline closely matched up with own early extreme metal development. In truth though, I wasn't exactly blown away by their 1990 debut album "Lost Paradise" as I was discovering so much amazing new metal music every week at the time. It wouldn't be until the band's sophomore album that I'd become convinced of their credentials as I found the atmosphere that 1991's "Gothic" pervaded to be something very unique for the time. I'd subsequently follow up that positive experience by purchasing Paradise Lost's third album "Shades Of God" on cassette the following year but would struggle a bit with the wishy washy production job. Regardless of this, my expectations for their "Icon" album were still pretty high when I picked up my CD copy around the time of release in 1993. It would represent the successful culmination of a transition that would see Paradise Lost finally moving away from their death metal roots & into a more accessible but no less effective gothic metal direction. It would also be one that would offer me even more appeal than their suitably titled "Gothic" album did too. I'd be lying if I didn't admit that "Icon" came as quite a shock on first listen though. Its vastly improved production job & crunchy guitar tone was a breath of fresh air however I wasn't quite prepared for the James Hetfield style vocals & the stronger focus on song-writing. It would take me a week or two to adjust to the changes but over time I would grow to regard "Icon" as Paradise Lost's most impressive release, even if I would stop short of placing it on the same lofty pedestal as Paradise Lost's contemporaries My Dying Bride & Anathema's best material. In truth I have always found Paradise Lost to sound a little simple in comparison but this brings us to 1995's fifth album "Draconian Times" which is arguably Paradise Lost's most celebrated release. I would pick up my cassette copy immediately upon release & would give it a few weeks of repeat listens to dig its teeth in, buoyed by my experiences with "Icon" which I'd found to be such a grower. The album cover immediately attracted me with its stunning use of colour giving me extra incentive to keep the album close at hand.
"Draconian Times" would see Paradise Lost returning with a new line-up for the first time following the departure of long-time drummer Matthew Archer. He would be replaced by Lee Morris from a relatively unknown Birmingham heavy metal band going by the name of Marshall Law & I've often wondered whether this had any impact on the result of the "Draconian Times" sessions given that this would be by far Paradise Lost's most accessible release to the time. Although "Icon" was certainly a more palatable package for your average music fan, it still had an inherent darkness about it that I found particularly attractive. "Draconian Times" would see the band taking a similar approach but there's little doubt that some of the material would offer an all-new level of accessibility that has a fair bit to do with the album's generally obsessive fanfare. The band's doom metal roots are still visible if you look hard enough however they're presented with a stronger emphasis on melody & a distinct lack of riffs with the focus being pointed directly at the sort of catchy song-writing that the more traditional heavy metal genre had built its reputation on. The gothic component of the band's sound isn't as overt as on many gothic metal releases either although you can certainly hear the influence of artists like Sisters Of Mercy in the use of clean guitar melodies & deep male vocals. Perhaps the impact of those moments is just diluted a little by the rockier heavy metal influence that permeates some of the tracklisting.
There were parts of "Draconian Times" that had an immediate impact on me & repeat listens would see those track's hooks digging their teeth in very deeply but there were certainly tracks that didn't do much for me too. I tended to allow the strength of the highlights to guide my opinion though, seemingly ignoring my concerns around the rockier & more accessible inclusions in the hope that they'd eventually hit me in the same way as they seemed to everyone else. Front man Nick Holmes' clean vocal style was initially a challenge for me on the "Icon" album but repeat listens would see me overcoming my initial hesitation & accepting his quest for new horizons. "Draconian Times" is a little different in this regard though & when I examine his performance closely in the modern day it's pretty easy to see why. The darker direction of the "Icon" album would mask Nick's failings a lot better than on some of the more commercially focused tracks on "Draconian Times" & this is one of the reasons that I struggle with those inclusions. "The Last Time", "Yearn For Change" & particularly "Once Solemn" (which sounds like a pop punk stadium anthem to my ears) don't do much for me at all & it was these songs that saw me reserving my adoration for quite some time before eventually committing to the album. Thankfully though, there are some seriously high-grade songs amongst the twelve on offer too though, only perhaps not the ones that most Paradise Lost fanboys will claim, mind you. And this is the crux of my "Draconian Times" quandary really. I absolutely adore some of the album but the fact that these moments are the ones that are generally regarded as the least impressive tracks by most fans is a sure sign that we're looking for very different things. The A side is where the biggest ticket items can be found but I find the B side to be miles more impressive with "Elusive Cure", "Jaded" & "Hands Of Reason" becoming huge anthems for me during the mid-90's. There can be little doubt that these tracks are those that draw more heavily from Paradise Lost's past which is a clear indication that I'm not quite onboard with the direction that the band (& the rest of the global metal scene) seemed to be travelling. Thankfully though, those stronger songs are so epic that I was able to allow them to cancel out the weaker ones & leave me with a positive overall impression.
Don't get me wrong, "Draconian Times" is certainly a strong Paradise Lost album. Is it the pinnacle of their career though? Most underground metalheads will tell you that it's not with "Icon" & "Gothic" tending to be the most common answers when I ask that question. "Draconian Times" is easily the most accessible of the band's classic period albums though & it's this easier listening quality that sees it being placed on a pedestal by the vastly increased fanbase it secured amongst an audience that was drawn into metal music via Metallica's "Black Album" a few years earlier. There can be little doubt that I find it to be a bit of a mixed bag as far as overall quality goes & it's hard to argue against it being a touch overrated however I can't deny that it holds a strong position in the story of my youth as it contains a few epic masterpieces that will forever pull on my heart-strings & holds significantly more wins than it does losses.
For fans of Cemetery, Tiamat & late 90's Katatonia.
Read more...
Release info
Sub-Genres
Gothic Metal (conventional)
Voted For: 1 | Against: 0