Linkin Park - Reanimation (2002)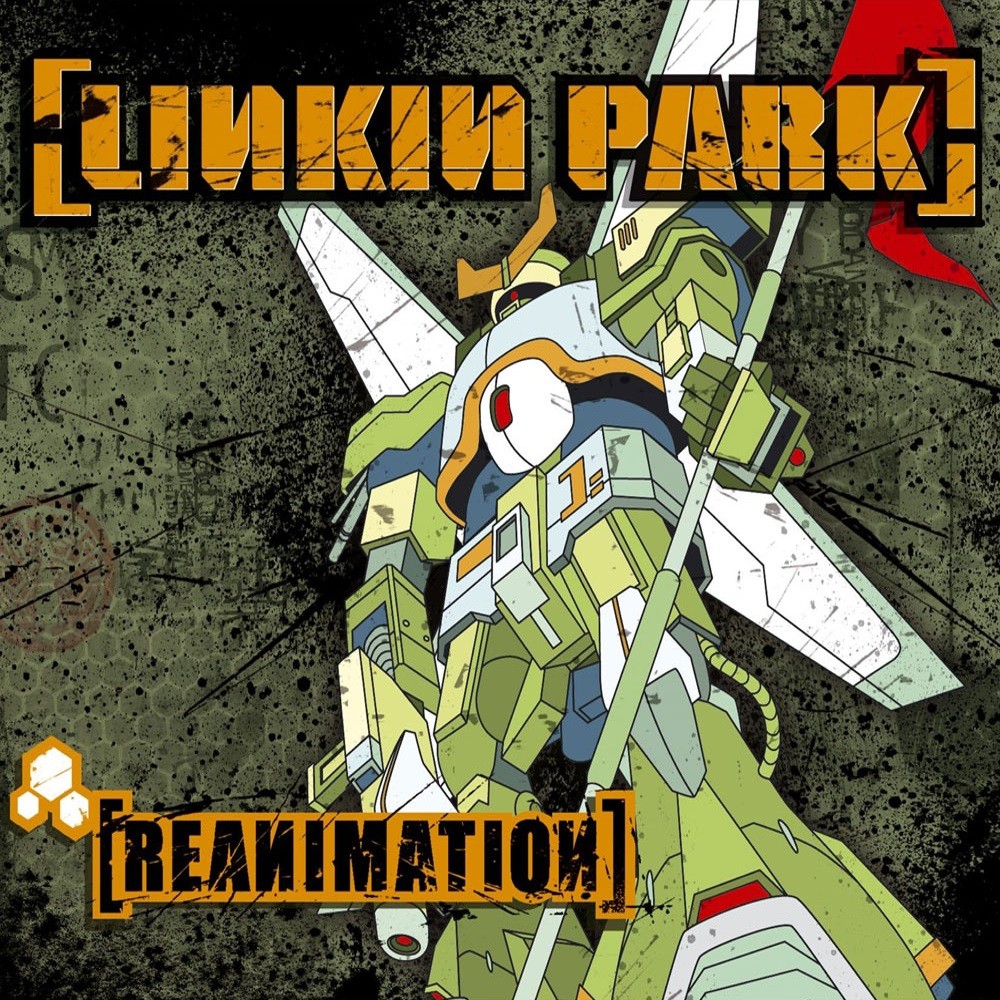 shadowdoom9 (Andi)
/
June 05, 2021
/
Comments 0
/
0
Remix albums were once a mainstream artist/band's way of keep their listeners hooked between studio albums, but it can be very rare for metal. A nu/rap metal band who already made a remix album is Limp Bizkit with their album New Old Songs. Elsewhere, a different rivalling band of that style would redefine their sound for credibility in the remixes. They were really hitting their charts with their hip-hop-infused metal sound, but they wanted more respect earned for their hip-hop side...
Linkin Park's Reanimation is a remix album project of 20 tracks; all 12 songs from the Hybrid Theory album, 2 B-sides, a medley, and 5 new interludes. While they still had their fists of alt-metal fury, a number of rappers and DJs were hired to give the sound an edge of dark electronic hip-hop. While I'm not very pleased as a fan of their rock theatrics, I find a few parts of the album more d*mn interesting, once again adding balance to the rap rock torture they're trying to distinguish from. Yes there are many rappers taking over for the remixes, but there are also a few rock/metal singer as well including Korn's Jonathan Davis. I say any non-drastic change is welcome!
The "Opening" hints at a closing remixed epic that we'll talk about when we get there. "Pts.OF.Athrty" (Points of Authority) has been given a more NERD-ish side thanks to Jay Gordon of Orgy. Astounding! "In the End" was remade into "Enth E Nd" by rappers/DJs Kutmasta Kurt and Motion Man, taking it much closer to hip-hop than the original song. Let's stop talking about it there. "[Chali]" is just a pointless voicemail message interlude. I certainly recognize Mike Shinoda as a professional MC, though not a lot of the rap community can, and his MC skills are proven his "Forgotten" remake, "Frgt/10" with rappers Alchemist and Chali 2na, the latter from Jurassic 5. If the original verses and chorus weren't included, I wouldn't the original song there, that's how different the remix is. "P5hng Me A*wy" (Pushing Me Away) adds more beats and scratching, but is redeemed by the bridge sung by Stephen Richards of Taproot. Good highlight, but doesn't do the original song justice. The annoying "Plc.4 Mie Hæd" (A Place for My Head) with Amp Live and Zion is not worth talking about here, let's move on...
"X-Ecutioner Style" is a two-minute medley exclusive to this album, with rappers Sean C, Roc Raida and Black Thought. Besides those new rapping verses, I recognize a few vocal parts from "One Step Closer" (the SHUT UP!! bridge) and "Cure for the Itch" ("Now wasn't that fun? Let's try something else"). Up next, "H! Vltg3" (High Voltage) thumps through hip hop beats and piano notes inspired by a free Dre songs, with vocals performed by Evidence, Pharoahe Monch, and DJ Babu. Sweet highlight, but both the Hybrid Theory B-side and the remix still don't beat the original from the Hybrid Theory EP. Then there's another pointless interlude, "[Riff Raff]", which I thought there was going to be actual riffing but there isn't any. After that, "Wth You" (With You), featuring Aceyalone, adds way more beats and scratching than the original. "Ntr\Mssion" is not as bad as most of the previous interludes, again giving a small hint to the upcoming closing epic.
"Ppr:Kut" (Papercut) adds more twists with a group of rappers that include Cheapshot, Jubacca, Rasco and Planet Asia. The "Runaway" remake "Rnw@y" actually adds more truth to the original, keeping the skyrocketing hooks and primitive melodies of the original to please listeners of the original song. Even the rapping bridge with Backyard Bangers and Phoenix Orion is worth headbanging to. Nice job! "My Dsmbr" is also better than the original "My December", with the otherwise weird hip-hop beats by Mickey P. making it sound more real than just a ballad. Former Sneaker Pimps vocalist Kelli Ali does background vocals in the chorus. Beautiful! "[Stef]" is another a pointless voicemail message interlude. "By_Myslf" (By Myself), produced by Josh Abraham, adds heavier industrial power in the guitars performed by Deftones' Stephen Carpenter, with blazing drum machine insanity. However, the vocals are f***ed up, especially the screams sounding more screechy. "Kyur4 th Ich" is almost the same as the original "Cure for the Itch", other than strange new vocals, so that's kinda lame. The two nearly 6-minute closing remixed epics are by far the best of the entire album, starting with their smash hit "One Step Closer" remade into "1Stp Klosr", with production by The Humble Brothers guest vocals by the aforementioned Korn lead vocalist Jonathan Davis. A great escape from the rappers and MCs from earlier! Further distancing from most of the hip-hop sh*t is what you've all been waiting for, "Krwlng", an epic dramatic revisit of "Crawling", with Staind singer Aaron Lewis, where the beat and brief rapping have earned a greater edge for a crossover with less emphasis on hip-hop. Well done, guys...
So, some of these remixes are well-made, others are kinda ridiculous or just flat-out boring, and some of the instrumentation is unrecognizable from the original. However, Reanimation has taken Linkin Park closer to the rock hall of fame with bands like Radiohead and Flaming Lips, and is the right direction for their next album Meteora....
Favorites: "Pts.OF.Athrty", "P5hng Me A*wy", "H! Vltg3", "Rnw@y", "My Dsmbr", "1Stp Klosr", "Krwlng"
Read more...
Release info
Sub-Genres
Nu Metal
Voted For: 0 | Against: 0