Linkin Park - The Hunting Party (2014)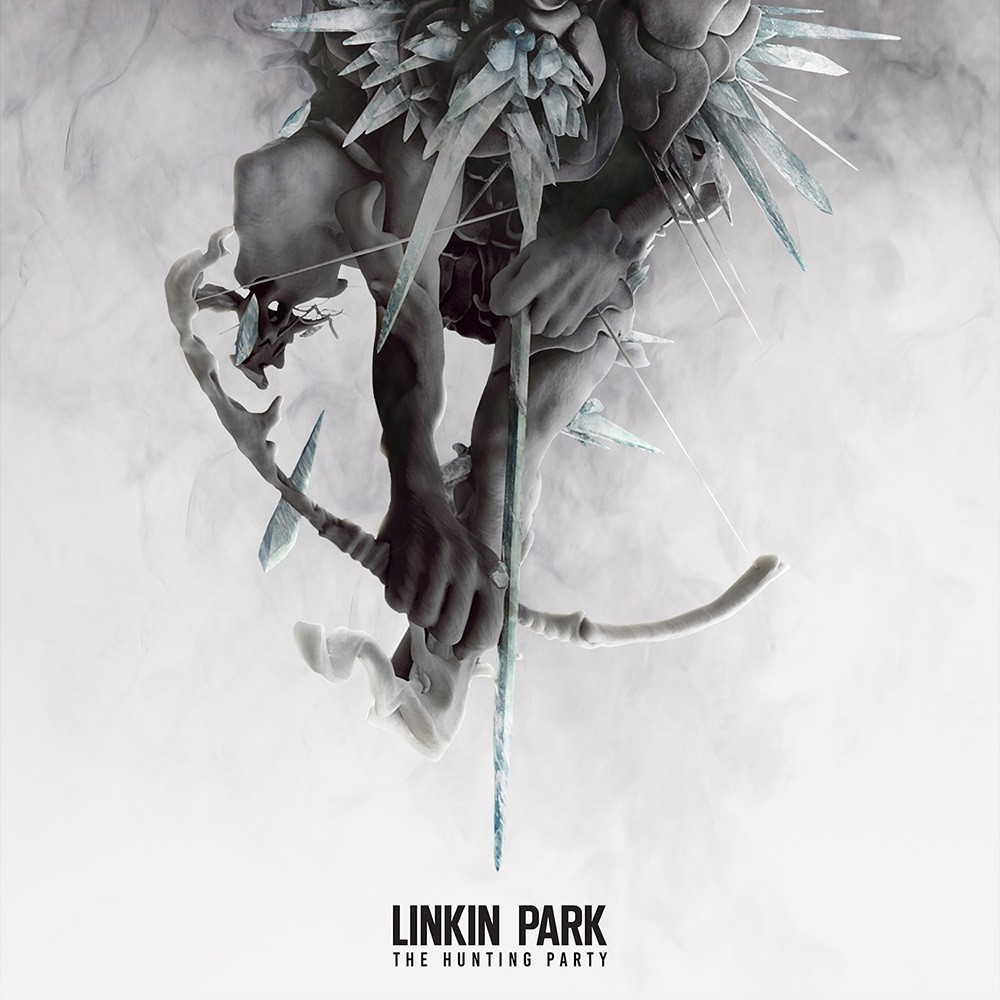 shadowdoom9 (Andi)
/
June 02, 2021
/
Comments 0
/
0
"WAR!!! DESTROYER!!!" That's what's been going in the first Linkin Park album without producer Rick Rubin and with their earlier metal sound since 2003's Meteora. These ultra-famous rap rockers from California decided to go rogue in a Star Destroyer-like spaceship to shoot missiles at ex-record labels and political rule-makers, equivalent to their rediscovery of savage loud guitars. The Hunting Party can be considered the Rogue One of their global-selling 2000 debut Hybrid Theory. While the electronic synths of their non-metal albums in between are still around, they've regained their earlier pummeling aggression. As the sound attacks, the lyrics defend, working as the band's sword and shield for the fight. Apparently, they were going to make another electronic album like Living Things, but when they decided to go to this furious metal direction, they ditched the electronics, which was the right decision for metalheads like myself.
So what's with all this rage then? Rap metal can be cool (for metalheads who like rap), but this isn't 1999 anymore. As evolution goes on, do you wish to stop and apologize for making a few critics mad? NO!! It's your sound, and while they won't accept it, just go with it so you can please the rest! Fortunately, Linkin Park had done just that. They even had a little more freedom since they self-produced the album. It's not really the highest point, but heaps of copies have been sold, and there are very few lousy songs.
"No control! No surprise!!" Distorted screaming starts the album opener "Keys to the Kingdom". Then the guitars blast off, and what follows is nu metal verses sung/rapped by Mike Shinoda and hardcore choruses screamed by the later Chester Bennington. Back to the basics and then some! "All for Nothing" continues the heavy guitars, but the drums swing slowly for Shinoda's verses of disobedience. As defiant as those verses are, the chorus is sung by Helmet's Page Hamilton (with Bennington's backing shouts) who also does a neat guitar solo. "Guilty All the Same" was pretty much the last ever song I've heard from Linkin Park in my brother's alt-rock/metal footsteps before fading out into my "real" metal interest, and I still love it to this day because of how metal it is! There's a minute-and-a-half intro of dramatic guitar buildup, and in the second half of that intro is a power metal-ish melody similar to Avenged Sevenfold, before Bennington's verses roll in where he really unleashes his rage. There's a rapping bridge, but this is the 3rd track in a row to have rapping, and it could get a bit boring for the heavier metalheads to hear Shinoda rapping in so many songs. How did they prevent that problem? Enter hip-hop legend Rakim who shines with his attack on the industry ("The media, the game, to me you're all the same, you're guilty!"). "The Summoning" is a one-minute static-infused interlude to build tension, waiting for the grenade to explode after the pin is pulled out.
"War" is surprisingly closer sounding to Bad Religion, but the stunning punk attack moves on smoothly. For a two-minute song, guitarist Brad Delson has quite some time to pull a fierce solo with Chester playing rhythm guitar to follow his lead (pun somewhat intended). "Wastelands" continues Shinoda's rapping with "Every phrase a razor blade", to paraphrase one of his verses, as the start-stop guitar is sharpened by electronic ambience. Bennington's choruses timelessly deliver declarations of d*mn discontent. The sonar synth effect from "Numb" returns in "Until It's Gone", opening the song together with a heavy guitar rush as a moody electronic rock piece. The bridge builds up until the bass is dropped and the guitars come back for the final chorus. The cliché-ish lyrics make the track sound a bit like a middle school fight song. "Rebellion" stomps in with a gnarly guitar intro, which along with the background synths, once again give the song a European power metal vibe for a medieval sword war. Assisting the band in the quest is a guest, System of a Down's Daron Malikian performing part of the aforesaid guitar riffing. The song's lyrics speak of anger and urgency, with nothing specific to fight against and just rebelling for the h*ll of it. "Mark the Graves" starts with U2-like atmosphere before they load up the punk pins and needles on the guitars and drums. It's equally naughty and nice, with the lyrics bringing up a scenario of a losing your girlfriend in the wreckage of a bombed city. Those lyrics allow space for deep touching contemplation, and really mark the album's territory.
While the lyrics have been unironic, in "Drawbar" the instrumentation can be considered the opposite. Here we have one more guest, Rage Against the Machine guitarist Tom Morello, and instead of continuing Linkin Park's rock return, he does not play a single riff or chord, he just provides guitar ambience over a shuffle of piano, synths, and drums in an off-kilter mix. A lame missed opportunity! "Final Masquerade" marks the return of actual guitars, synths, and vocals, through the verses and chorus that carry a mid-tempo hard rock ballad sound. This is basically lyrics of another love affair sung in an epic arena singalong. "A Line in the Sand" is, at 6 and a half minutes long, the longest Linkin Park song, slightly longer than the closing epic of Minutes to Midnight. When I first heard Shinoda's verses, I initially thought it was Page Hamilton again. Anyway, the metal madness continues one more time as the band hop back into their Star Destroyer and bomb the graves of the presidents who did their roles in the World Wars. The intro verse is reprised in the outro, "We laughed at the suns, we laughed at the guns, we laughed at it all," but he just sounds tired. A good rest is needed after that heavy run...
So there you have it, The Hunting Party, the heaviest album by Linkin Park since their nu metal era! Most of the songs are pretty great, but I think some of those could've been done better. The Linkin Park blood still remains within me years after my "real" metal interest took over. Sadly, their metal is gone, and so is Chester Bennington. RIP.....
Favorites: "Keys to the Kingdom", "Guilty All the Same", "War", "Rebellion", "Final Masquerade", "A Line in the Sand"
Read more...
Release info
Release
The Hunting Party
Sub-Genres
Alternative Metal (conventional)
Voted For: 0 | Against: 0