Linkin Park - A Thousand Suns (2010)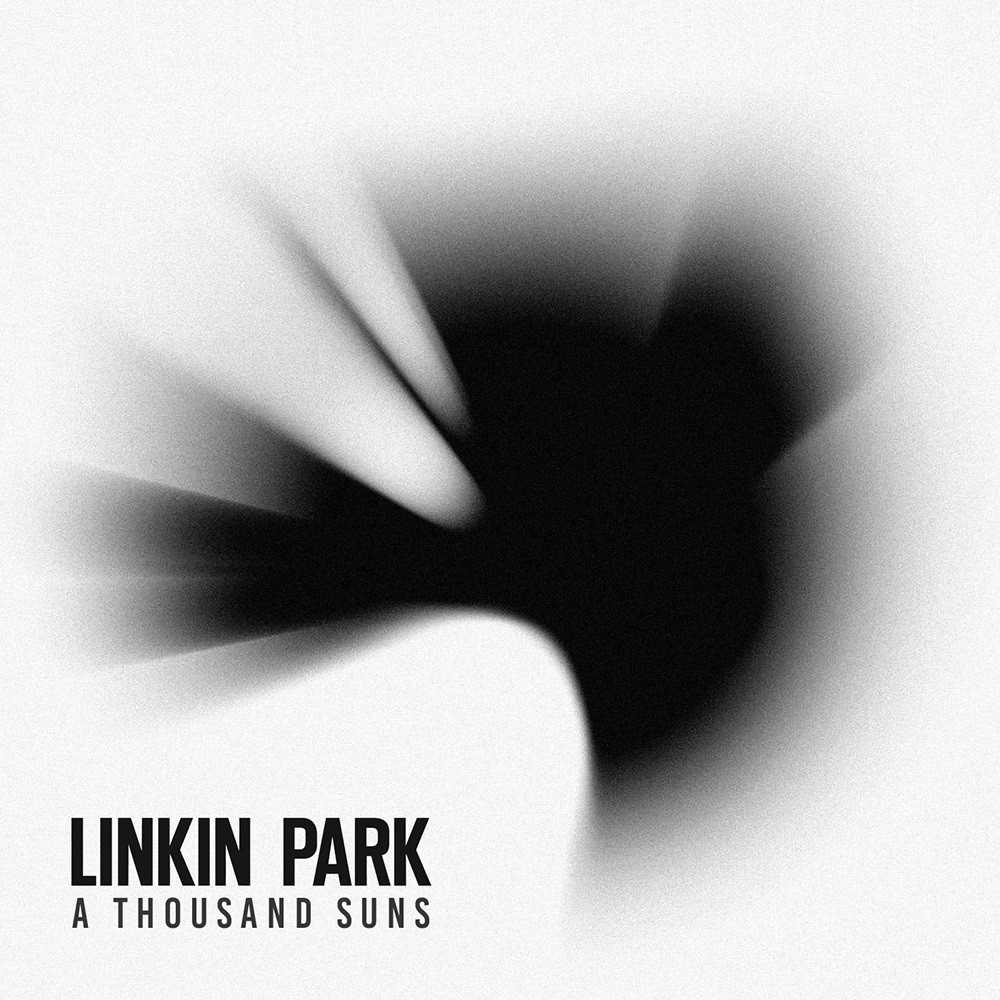 shadowdoom9 (Andi)
/
June 08, 2021
/
Comments 0
/
0
Like many 21st Century metalheads, my metal interest wouldn't have started without Linkin Park, specifically their diamond-selling debut Hybrid Theory and its sequel Meteora. The anger-angst combo stemming from Mike Shinoda's rapping and the late Chester Bennington is what got me hooked. Of course, I've already moved to heavier things, and while their first albums aren't exactly my favorites, they've planted the seed for my interest in bands that I've called favorites, starting with the power metal of DragonForce, then moving on to the modern metal of Trivium and Lamb of God, and currently in the post-/progressive metal of Meshuggah, Isis, and Rosetta. Those two Linkin Park albums really opened my ears to eventually where I am today. However, Minutes to Midnight really let me down in over half of its songs. Most of their nu metal was discarded for cr*ppy U2-ish pop-radio rock. Upon listening to their 4th album A Thousand Suns, I find a few better moments, but they still don't reach greatness...
To put it simply, the album provides 15 tracks of electro-alt-pop-rap-rock. And if you thought there would be a lot from 15 tracks, well... 6 of these tracks are interludes, the same amount as in Reanimation. Two 5ths of the album are interludes!! This leaves only 9 real songs! 9 songs wouldn't be that bad for an album by DragonForce or Isis, two bands that make longer songs, but this is Linkin Park, g****mn it! Most of the interludes are skippable anyway, like who would want robotic versions of famous speeches?
"The Requiem" is pretty good for the opening interlude, sounding like an actual mini-song. Shinoda sings in a pitched-up vocoder a line from a certain near-closing epic that we'll get to soon. "The Radiance" is a pointless interlude, unless you wanna hear a speech by J. Robert Oppenheimer. The real opening song "Burning in the Skies" is a catchy track for the radio that could've easily been a B-side in Minutes to Midnight and/or the "What I've Done" single. This track is actually slightly better executed than that single without ever reaching Killers-level catchiness. Nice one! "Empty Spaces" is a very short pointless interlude with war sound effects. Having curiously waited for a song with Shinoda's rapping anger, "When They Come for Me" is another highlight, completely returning to his true form that was faked in his rap songs in Minutes to Midnight. There's also a bombastic Indian-like percussion as the main beat, and while the song sounds to p*ssed off to be a single, the rap rock/nu metal fans might be most pleased since 10 years before the album's release.
"Robot Boy" continues the catchy radio appeal, but it sounds so bland, structured and sounding like a repetitive boy band. Another interlude "Jornada Del Muerto" (Day of the Dead) does not make anything better. "Waiting for the End" sounds much more optimistic, and I agree with most of the world that this one of the best non-metal tracks and of the album, highlighted by Shinoda doing rapping, but in a great melodic reggae-ish singing kind of way. "Blackout" is the weirdest of the bunch. The instrumentation is almost completely electronic, and Chester's vocals range from rapping to singing to screaming. That's right, the godly screaming of their first two albums! Those vocal styles all sound catchy though. If they added heavy guitars and had Shinoda doing the rapping verses, that would be their old heavier style. The second of the two rapping songs "Wretches and Kings" starts with an unnecessary excerpt Mario Savio's famous "bodies upon the gears" speech, then the song kicks off with a heavy beat and Shinoda's well-done rapping. Bennington sings the chorus more aggressive, and he seems to have adopted an African-like accent that some find annoying or hilarious, but I don't mind that chorus staying in my head for a while. Again, much better than the rap songs in Minutes to Midnight!
"Wisdom, Justice, and Love" is an interlude that I would let slide, because the speech by Martin Luther King Jr. is very historical, but why did the band ruin it with robotic vocal effects?! "Iridescent" is another song that's highly electronic, only this time with more emotional vocals and piano, and I mean some of the best vocals here! And it fits well with the third Transformers movie end credits that it ended up in, an uplifting song compared to "What I've Done" and "New Divide". The 6th and last interlude is a prelude to an almost 6-minute epic, but is it epic though? Sadly, "The Catalyst" is disappointing with barely any climax, just constantly looping an electronic beat. Though that beat and the vocals going strong and fast are good for a hotel stay in your head. And it's a far better closer than the unoriginal acoustic "The Messenger" that's not worth existing.
Despite many flaws and needless interludes, A Thousand Suns contains electronic tones, emotional vocals, and Shinoda's triumphant rapping that pointed the band towards higher hopes of keeping their mainstream streak going. There may be enjoyable memorable moments, but they were still far away from the revolution of Hybrid Theory....
Favorites (the only songs I somewhat or truly enjoy): "Burning in the Skies", "When They Come for Me", "Waiting for the End", "Wretches and Kings", "Iridescent"
Read more...