Linkin Park - Living Things (2012)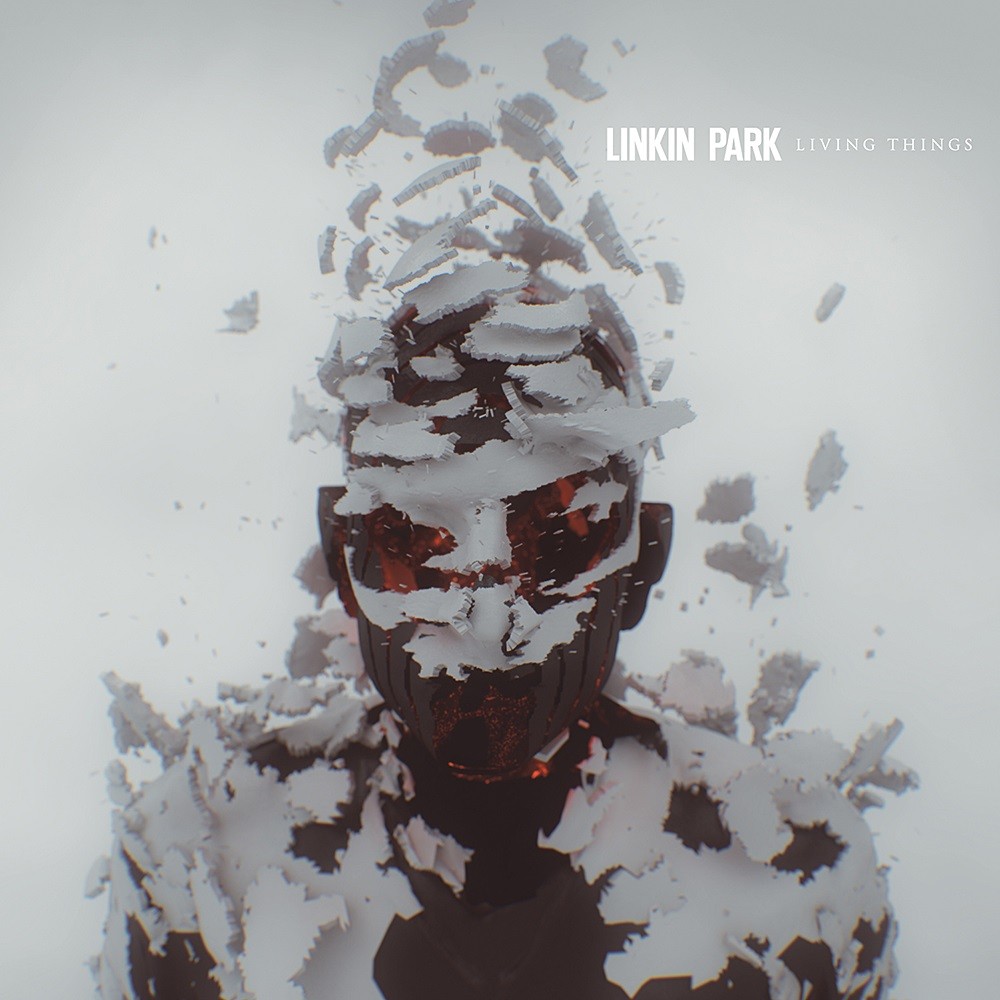 shadowdoom9 (Andi)
/
June 09, 2021
/
Comments 0
/
0
At that point in 2012, Linkin Park had quite a problem in their hands. After the showering fanfare in the first half of the 2000s caused by their first two albums of nu metal/rap rock, they tangled themselves up in a plethora of different sounds in Minutes to Midnight, including a few U2-inspired ballads and a laughable political rap, with very little trace of their actual heavier style. A Thousand Suns shows the band joining the rock opera concept album club that includes Green Day's 21st Century Breakdown and My Chemical Romance's Danger Days, and just like that club, they reached for the mainstream stars while falling from rock grace. Then here we are at Living Things, a return to good ol' rap rock with a better balance of rapping and screaming. However, the electronic elements are still there to divide the band's fanbase. Well I didn't mind the electronic elements in their previous album, but let's find out how they turn out in this one...
I gotta admit, there's a decent amount to admire with the better sense for the band to abandon the heavily electronic direction A Thousand Suns would've taken them. It's good that they know to have balance, and they left the rock opera concept album club to continue working on individual themes they last had in Meteora. That was a great move on their part and I respect them for that.
"Lost in the Echo" is the ultimate album opener for a rap rock album. Mike Shinoda performs an incredible rapping verse while the later Chester Bennington performs an aggressive yet melodic chorus, a much better combo than, say, Equilibrium's Renegades. It's not too catchy or as heavy as Hybrid Theory, but definitely more powerful than Minutes to Midnight. "In My Remains" is another memorable track with a mid-tempo beat. "Burn It Down" sounds similar to the previous track and probably should've had a slightly later position in the track listing, but that doesn't matter. That song has Shinoda's best rapping in the album. 3 tracks in, and while not exactly groundbreaking, they're nostalgic highlights that is a step up from anything they have done in their non-metal era. What could go wrong in this album?
After that interesting opening quarter of the album, "Lies Greed Misery" is the worst ever attempt to recreate their earlier nu metal sound. I say it's too heavily electronic for that resurrection attempt! "I'll Be Gone" lacks anything worth standing out. "Castle of Glass" is OK, but could've been far better. "Victimized" is the closest sounding to the band's nu metal roots and a hint at their heavier next album, but it's constructed as just a lazy sh*t show. The angsty lyrics are just too redundant, and while you can head-bang to the screaming chorus, I would hit my head on the wall to make myself forget that bullsh*t. "Roads Untraveled" is quite a mystery of how Bennington would sing solo in all vocal positions. This wouldn't be bad if he didn't sound so emotionless and sleepy. And if the excellent rapping of Shinoda was around, the song would be leveled up much higher, like a salesman getting demoted to secretary. That's how poorly the album is suffering. However, "Skin to Bone" is a gem that makes up for those forgettable songs with one of the catchiest choruses here, though containing the trite line "ashes to ashes, dust to dust."
"Until It Breaks" has more beautiful glory in the chorus and ending, though the rapping verses are great as well. "Tinfoil" is the experimental prelude to the final track. "Powerless" is a breathtaking ballad that stands out greatly. The most emotional non-metal album ending I've heard since the end of HIM's final album Tears on Tape.
All in all, Living Things is difficult to enjoy at its fullest, and many of their influences that they had in the first two records were replaced with something less heavy and more modern. They tried returning to their earlier form of Hybrid Theory, but they failed miserably to regain the passion in their music and lyrics. Their calmer mature moments and their earlier heavier glory outshine each other in a war where half of each army is slain. Still there are some songs that sound so emotional, including that last track that they should've used Chester's funeral. It's nice for the band to kick up a little more life, but it's not until their next studio album that marks a heavier comeback....
Favorites (the only songs I somewhat or truly enjoy): "Lost in the Echo", "In My Remains", "Burn It Down", "Skin to Bone", "Until It Breaks", "Powerless"
Read more...