Anthrax - Fistful of Metal (1984)Release ID: 1529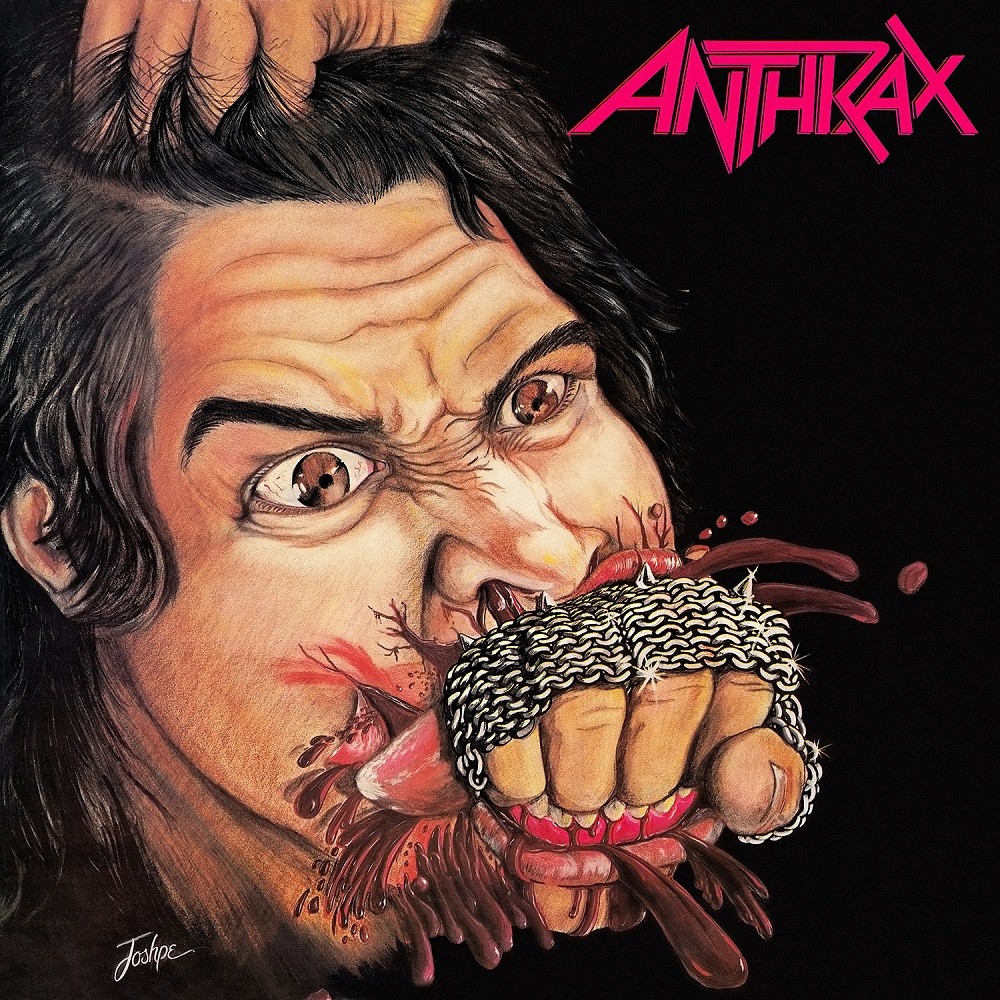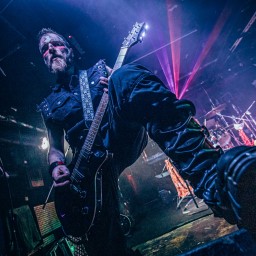 MartinDavey87
/
May 06, 2021
/
Comments 0
/
0
I like Anthrax. I really do. In fact, I feel somewhat bad for them, as they've always seemed like the ginger stepchild of what's known as the Big Four of thrash metal (including Metallica, Megadeth and Slayer), but like so many early thrash bands, their debut album is fairly unremarkable, with a lack of finesse being evident in their naive and unpolished song writing.
And I know, this is thrash metal, right? What am I expecting? But like all their contemporaries, their later material shows a huge maturity and growth which their earliest releases lack. Such is the case with Anthrax's debut, 'Fistful of Metal'. Although the album starts off well, it quickly loses whatever charm is has as repetition and a lack of any real creativity sinks in.
While guitarists Scott Ian and Dan Spitz have an immediate chemistry, and drummer Charlie Benante proves himself as one of metals most underrated stickmen, it's vocalist Neil Turbin who's performance fails the band. I find his vocals grating, mostly resorting to high pitched wailing that shows a good range, but something about it just annoys the hell out of me.
Still, songs like 'Deathrider', 'Metal Thrashing Mad' and a cover of Alice Cooper's 'I'm Eighteen' salvage this record, and makes it my second favourite of the Big Four's debut albums (Metallica's 'Kill 'Em All' being the best of the bunch). But like so many bands from that era, their best material is yet to come, and earlier releases such as this will soon be left in the shadows.
Read more...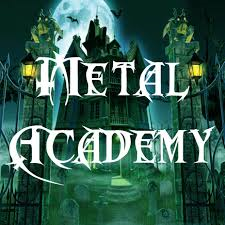 Daniel
/
August 03, 2019
/
Comments 0
/
0
By 1984 we'd seen very little in the way of high quality speed metal from the Americans with only some very minor releases having seen the light of day. Future Megadeth & Cacophony guitarist Marty Friedman's early groups Hawaii & Vixen were probably the most noteworthy but also a band from New Jersey going by the name of The Beast who included future members of death metal bands like Ripping Corpse & Hate Eternal. However it wasn't until the debut studio album from New York's Anthrax, a member of the exclusive Big Four of Thrash Metal & one of the biggest names in 80's metal in general, that US speed metal began to put its name on the map.
Anthrax began life in Queens, New York back in July 1981 through guitarists Scott Ian & Dan Lilker with Ian choosing the band's moniker after noticing it in a science class text book. As with most schoolyard bands, Anthrax went through a number of lineup changes early on with future White Lion drummer Greg D'Angelo & Nuclear Assault front man John Connelly amongst the various casualties. But things didn't really start to take shape until Ian brought in school mate Neil Turbin to handle the vocal duties. He also convinced Overkill guitarist Dan Spitz to jump ship & lured talented drummer Charlie Benante into the band so you'd imagine that he was a pretty persuasive character even from a very young age.
Two demo tapes were recorded in late 1982 & early 1983 & these allowed Anthrax to build up a friendship with Megaforce Records owner Jon Zazula which resulted in a recording contract. Zazula tested the waters with a 7" single by the name of "Soldiers Of Metal" (which was interestingly produced by Manowar guitarist Ross The Boss) before committing to put out the first full-length Anthrax album "Fistful Of Metal" in January 1984. One would imagine that Zazula was more than keen to continue to ride the wave he'd created with Metallica's "Kill 'Em All" only six months earlier & as with the Exciter debut, he recruited The Rods drummer Carl Canedy to handle the production duties. This was a role that Canedy seems to have performed very well because "Fistful Of Metal" sounds very good for the time & lacks none of the intense electricity of "Kill 'Em All" but I'm sure that a lot of you are wondering why I'm referring to an Anthrax record in terms of speed metal when they've long been known as one of the undisputed gods of thrash.
Well to my ears "Fistful Of Metal" is definitely a transition record. Like most early thrash exponents, Anthrax began life as a traditional heavy metal band & slowly morphed into a full-blown thrash metal act over time & this record shows that progression quite well with equal attention being given to their early forays into the traditional heavy metal subgenre, their initial experiments with a much faster speed metal sound & their subsequent attempts at tackling a more rhythmic & aggressive thrash metal sound that had supposedly been taken on after experiencing Metallica. I actually can't understand why "Fistful Of Metal" isn't often referred to as US power metal because it seems to fit the bill really nicely & I think it sits pretty comfortably alongside the thrashier releases from that movement such as Laaz Rockit's "City's Gonna Burn" or Metal Church's self-titled debut.
It was already very clear that Ian & Lilker had made some good choices with regards to the lineup as Anthrax already sounded like a class act from a purely technical point of view with Benante's powerful drumming, Spitz's flashy guitar solos & Ian's precise rhythm guitar performance being amongst the main talking points. I don't think this point should be underestimated actually as a lot of the early thrash releases showcased levels of musicianship that were still very much in their infancy but Anthrax were already pushing things into a more accomplished territory & I would guess that this would have had an impact on the rest of the scene.
Vocalist Neil Turbin's performance has proven to be pretty polarizing over the years with many people unable to cope with his consistent use of high-pitched squeals. I don't have a problem with him personally & think he does a reasonable job overall. His lower register delivery reminds me a lot of KISS's Paul Stanley while those higher register screams fall very much into the territory of talented Manowar front man Eric Adams. The faster & thrashier tracks possess a sheer velocity that was unmatched at the time with Anthrax seeming to push the speed thing further than US thrash metal peers like Metallica & Slayer at this stage. I think the influence of more punk-driven outfits like DRI & Suicidal Tendencies was a major factor in this actually & Anthrax would keep that hardcore punk edge for quite a while yet.
The more traditional heavy metal material includes the regular use of Iron Maiden style guitar harmonies but I don't think that Maiden were as big a factor in the make-up of the Anthrax sound as some people make out. There is far more Judas Priest & Metallica here than anything else with Anvil popping up occasionally too. The awful Alice Cooper cover version "I'm Eighteen" is the clear weak point of the album & was obviously something that was pushed by the record label as I believe that Scott Ian refused to have any part of the recording of that song with lead guitarist Dan Spitz handling the rhythm guitar duties in his place. I honestly have no idea what they were thinking with that one as it sounds nothing like the rest of the album. I can still remember the first time I heard it back in the late 80's actually. I thought that it sounded a lot like KISS & not in a good way. The more aggressive material often borrows more than a little bit from Metallica's "Kill 'Em All" but the sheer energy on display is quite infectious & it's hard not to enjoy yourself. Unfortunately though, the record does tend to peter out over the last few tracks & this is mainly because the back end is predominantly made up of the older Anthrax demo material which doesn't seem to be as closely in line with where the band were at musically at that point in time.
Overall, I consider "Fistful Of Metal" to be a pretty fun if flawed metal debut. It's certainly the weakest of the three Big Four debuts released to the time however I do think it's a little underrated. Sadly, it would be the only Anthrax album for Neil Turbin & Dan Lilker with both of them being fired shortly after release. Neil would never amount to anything substantial as far as metal music goes despite releasing a solo album & being involved in another couple of other failed ventures whereas Dan would go on to have a very successful metal career with a number of other quality metal outfits.
Read more...
Release info
Sub-Genres
Thrash Metal (conventional)
Voted For: 0 | Against: 0
Speed Metal (conventional)
Voted For: 0 | Against: 0