Anthrax - Spreading the Disease (1985)Release ID: 1530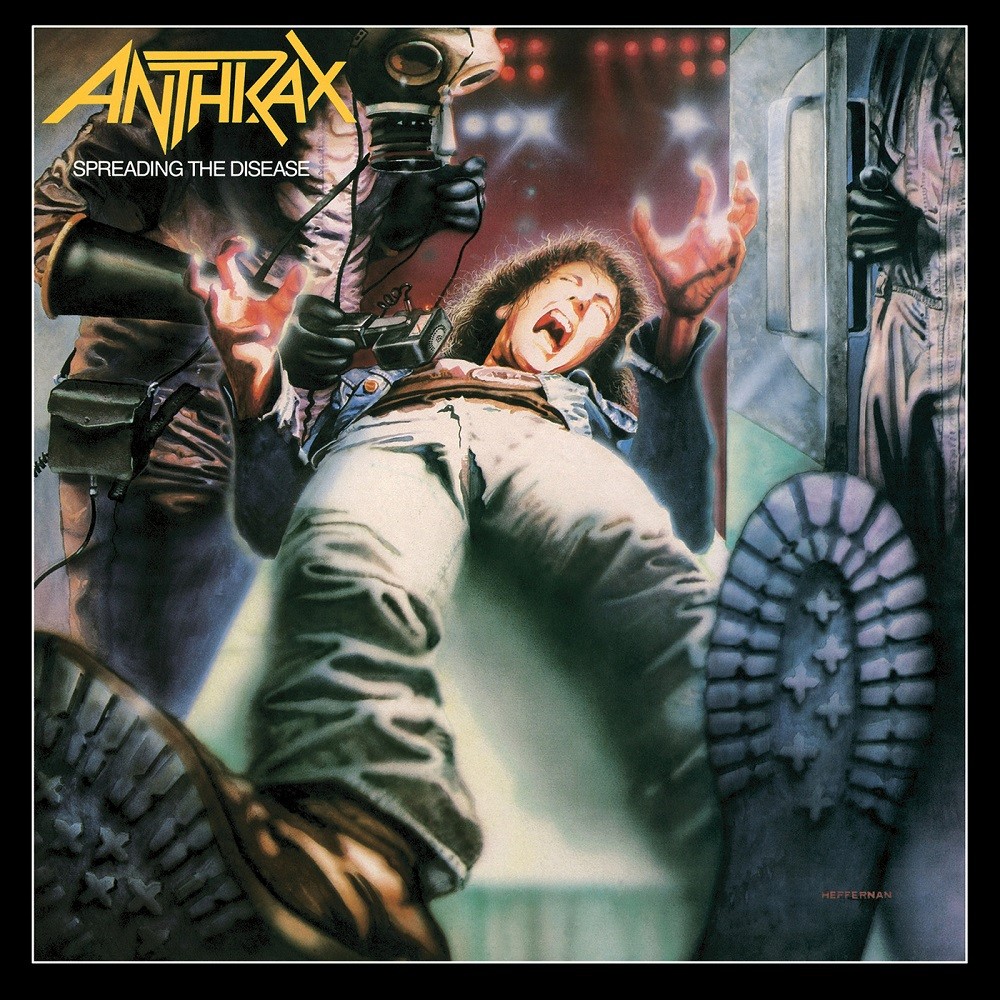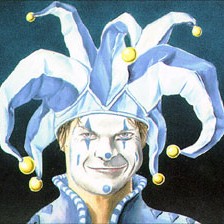 Ben
/
March 26, 2019
/
Comments 0
/
1
Anthrax's second album is a massive improvement over the debut Fistful of Metal. The main difference is due to vocalist Neil Turbin being replaced by Joey Belladonna, who helped create the "Anthrax" sound and their most classic line-up. His vocals are classic heavy metal and yet they fit in so well with the thrash element of the band, despite their lack of aggression.
While other thrash bands of the time such as Slayer, Exodus, Sodom and Kreator were spewing forth filthy, evil sounding thrash with shredding brutality all over the place, Anthrax were writing songs with melody and memorable choruses. That's not to say that they didn't shred, as there are plenty of awesome thrash riffs all over Spreading the Disease. Classics such as A.I.R., Lone Justice and Madhouse cause this album to challenge Among the Living for the status of best Anthrax album, but unfortunately it is let down slightly by some merely ok tracks towards the end of the album.
All up though, this is highly entertaining metal with catchy tunes that will also make you mosh your head in approval.
Read more...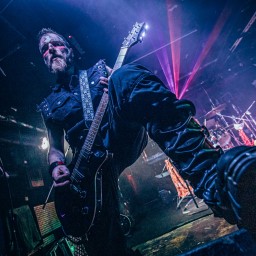 MartinDavey87
/
July 13, 2022
/
Comments 0
/
0
After the disappointing EP 'Armed and Dangerous', Anthrax released 'Spreading the Disease' in 1985, and quickly showed the world why they deserved to be one of the bigger bands of the thrash metal movement, and why new vocalist Joey Belladonna was definitely the right choice to replace Neil Turbin.
While it was evident on the aforementioned EP that Belladonna was a fantastic singer that gave the band a more confident sound, the release itself still seemed fairly lacklustre. However, all of that changed when the band dropped this bomb on the metal world.
Featuring some of their most revered hits, 'Spreading the Disease' is 44 minutes of rip-roaring, high energy thrash metal, rife with intense guitar riffs and powerful vocals, it maintains its high quality throughout. With punk sensibilities and a knack for melody, it never falls into the cliché of just chugging away on the same chord, and while it does cover some serious topics, it never takes itself too seriously either.
With songs like 'A.I.R.', 'Madhouse', 'Armed and Dangerous', 'Medusa', 'Gung-Ho' and 'Lone Justice', this is clearly a band who have hit their stride. Guitarists Scott Ian and Dan Spitz effortlessly join the ranks of metal guitar duos with amazing chemistry, while bassist Frank Bello and drummer Charlie Benante hold up their end, keeping the rhythm section tight and heavy.
After a bumpy start, 'Spreading the Disease' is what truly started to excel Anthrax as one of the leading metal bands of the 80's, and has earned its status as one of thrash metals most highly regarded albums.
Read more...
Release info
Release
Spreading the Disease
Sub-Genres
Thrash Metal (conventional)
Voted For: 0 | Against: 0