Anthrax - State of Euphoria (1988)Release ID: 1532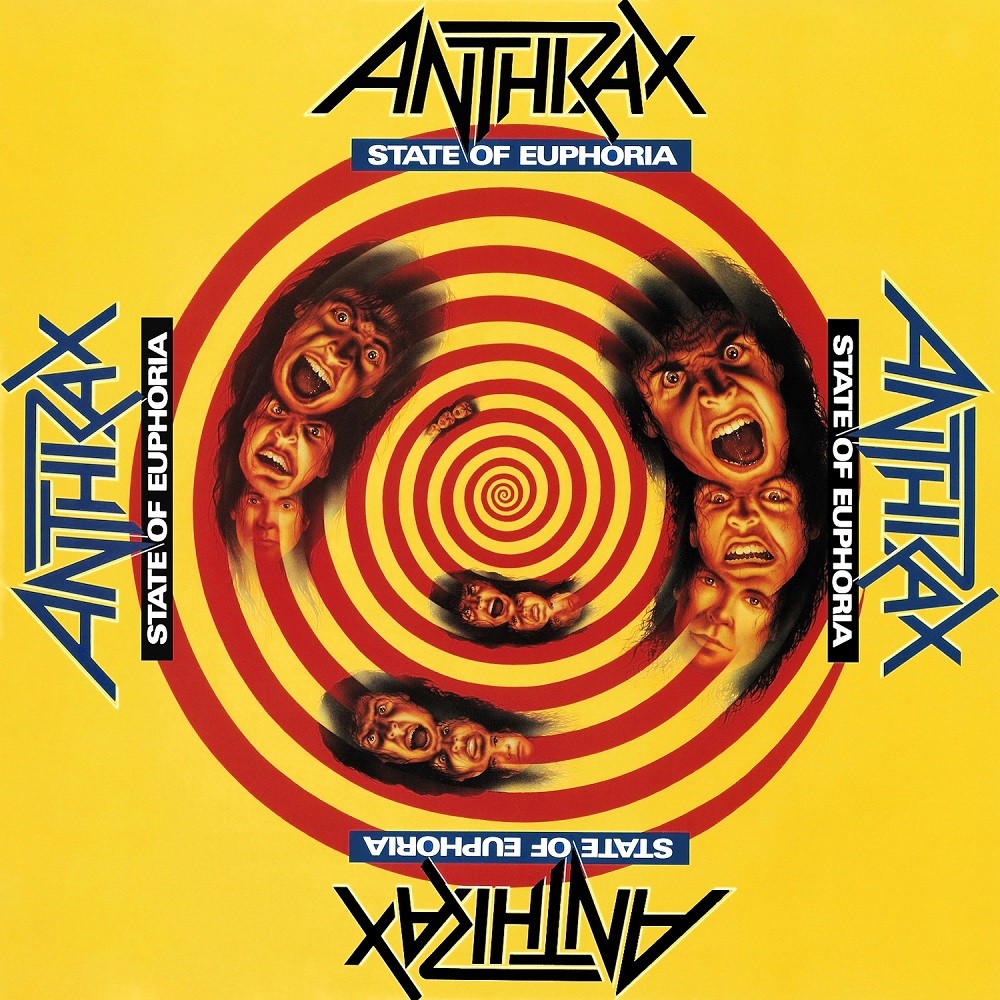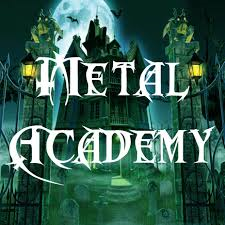 Daniel
/
August 02, 2023
/
Comments 0
/
0
New York thrash metallers Anthrax were a big band in my life from a very young age. While it's true that I may regard them as the least significant of the Big Four, the first decade of their recording career was unanimously well received & represents a significant point of nostalgia for me. My entry point for the band though was through perhaps one of their less highly praised releases in their 1988 fourth full-length "State of Euphoria", an album I purchased on cassette some time in 1989 when I was just 13 years of age. It made a very significant impact on me too & I've always been able to recall every second of its runtime. My early experiences with "State of Euphoria" was soon trigger me to explore the remainder of Anthrax's back catalogue &, while "State of Euphoria" would very quickly be usurped in the pecking order by classics like 1985's "Spreading The Disease" & 1987's "Among The Living", I've still held it in high regard to this day, despite not having given it a spin in what must be decades. Let's see how it's held up then.
The striking yellow cover art certainly gets your attention, doesn't it? I like looking at it even if it's not all that aesthetically special. The production job on "State of Euphoria" seems to be the source of heated debate online these days though with people seemingly split on whether it's good or bad. Personally, I think it's all a bit of a storm in a teacup as I have no problem with it, particularly given the time it was released. Perhaps some diehard fans would prefer Frank Bello's bass guitar to be a little higher in the mix but it's certainly loud enough for me. It's the song-writing that was always gonna make or break this record though & the tracklisting begins in very strong fashion with three of the four best tracks kicking off the album & giving it a decidedly front-loaded feel. Opener "Be All, End All" is my personal favourite but I've been very surprised to find that I actually don't consider ANY of this material to compete with Anthrax's more classic songs. "Out of Sight, Out of Mind", "Make Me Laugh" & "Schism" are all unquestionably catchy & enjoyable tracks but none of them are truly exceptional. In saying that though, I don't think there are any real failures here either. Perhaps the short & silly bass interlude "13" might fit into that category but it's fairly insignificant in the grand scheme of things. I can't honestly say that any of the proper songs aren't memorable though as I've already stated that I can recall every minute of the album.
Anthrax have been open about the fact that they were pushed into the studio before they were ready by their super-eager record label & it's hard to know whether that's had an impact on the song-writing quality or not. I tend to think it has though as there are some great Anthrax riffs & hooks in many of these tracks but they can't quite manage to pull them together into complete masterpieces. In one track you might have a flat riff with a punky beat while in another Joey's chorus hook might be a little lackluster. It's nothing that'll ruin the whole track for you but it does tend to hold me back from full engagement. The cover song "Antisocial" is an interesting one because it's generally regarded as one of the more successful tracks on the album yet I'd argue that it's perhaps the weaker of the proper songs. I wondered whether this may perhaps have something to do with my familiarity with the original Trust version which I consider to be the stronger of the two but that clearly can't be the case as I felt this way long before I'd ever heard Trust's 1980 "Repression" album.
This revisit has been a bit of an eye-opener to be honest. I've long feared that I might be overrating "State of Euphoria" due to feelings of nostalgia from when I was just a kid & it's turned out to be the case in the end. I had hoped that I might still be able to get my score up to four stars as I recalled it being a lot closer to "Spreading The Disease" & "Among The Living" in terms of overall quality but the reality is that "State of Euphoria" sits much closer to Anthrax's 1984 debut album "Fistful of Metal" in my opinion. In saying that though, it's not all doom & gloom because there's still plenty here to interest fans of premier US thrash metal acts like Overkill, Nuclear Assault & Metallica.
Read more...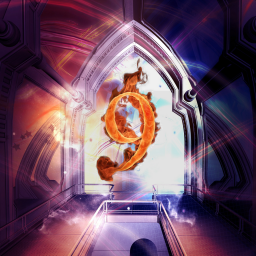 Shadowdoom9 (Andi)
/
June 28, 2021
/
Comments 0
/
0
There are a couple reasons why I wanted to give this Anthrax album a listen and review. First off, I felt a little bad for missing out on that Anthrax concert in my home country that was originally for sometime last year before this review but got postponed anyway because of the virus. Second is the reason why I chose this album State of Euphoria, because it was near the bottom of the 10+ chart list in this site. It's time to see what went wrong for this album...
This album is pretty much the black sheep of Anthrax's classic era. You can SEE why by the trippy cover and HEAR why by the simplified slightly slower sound that thrash fans don't consider a real winner. Despite a small split in the fanbase, the album continued the band's gold-winning streak. It would take some adjustment to get used to this.
Straight into the opening track "Be All, End All", we hear cello. F***ING CELLO!! The heavier fans might think, "That's thrash!? Cello is classical! Blah blah blah..." A strange yet nice addition to a song I find brilliant! If they kept using that cello, they would be an early ancestor of Apocalyptica. "Out of Sight, Out of Mind" is another a**-kicker. Joey Belladonna performs his strongest vocals there despite pressure from his bandmates. "Make Me Laugh" makes me laugh to hear anti-religious attempts to rule television.
What's considered the last winner of the album is their cover of Trust's "Antisocial" that everyone else has heard, but there are several more... The otherwise unimpressive "Who Cares Wins" can rule with Joey's singing from the heart. Another fantastic song "Now It's Dark" is shamefully shunned by other listeners, but it's one of the best for me.
However, I have an issue with the lyrical quality in "Schism", like where is the chorus?! Is that it when Joey scats "sc-sc-sc-schism"? That's quite fake and anti-climatic when expecting something different after the verses. This common issue would be fixed in their next album. Inspired by Stephen King, "Misery Loves Company" can please fans of dark-ish hardcore thrash. The interlude "13" is a small fault. However, "Finale" is a fan favorite that they should play live more often.
In my opinion, while State of Euphoria has a bit of dry gloom in their songs, it's still interesting and the necessary balance of thrash between the apparent light of Among the Living and the apparent darkness of Persistence of Time. F***ing h*ll, I enjoy this more than most other fans would, but it still doesn't get me in the mood for Anthrax....
Favorites: "Be All, End All", "Out of Sight, Out of Mind", "Who Cares Wins", "Now It's Dark", "Finale"
Read more...
Release info
Release
State of Euphoria
Sub-Genres
Thrash Metal (conventional)
Voted For: 2 | Against: 0