Bolt Thrower - Realm of Chaos (1989)Release ID: 829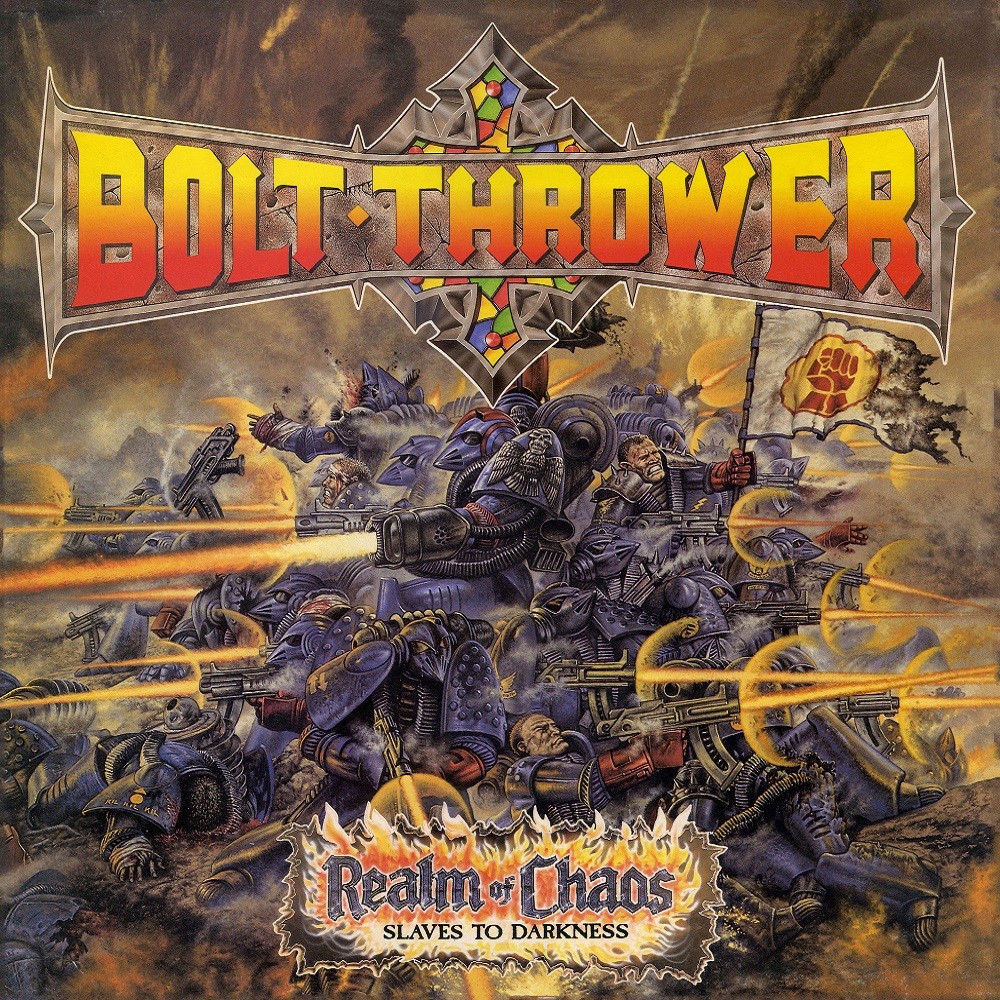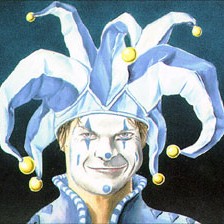 Ben
/
March 26, 2019
/
Comments 0
/
2
Bolt Thrower haven't changed very much over the years. They found their sound almost from day one and have simply been finetuning it ever since. And it's not hard to see why either. Realm of Chaos sounded completely unique back in 1989 and there's really no-one else that sounds like this today. The Brits may not have created death metal, but with bands such as Bolt Thrower and Carcass creating new, exciting forms of brutality, they certainly played a major role in its evolution.
While Bolt Thrower would release better albums after this one (War Master, The IVth Crusade and For Victory in particular), there is a lot to enjoy on this release. Eternal War, Lost Souls Domain and World Eater showcase the bands great ability to write memorable, heavy riffs and I've always been a fan of their pummelling drumming and Karl Willets great vocal style. If you're a fan of the band, then don't leave this one out of your collection. If you're new to the band, check out The IVth Crusade and work your way back to this one.
Read more...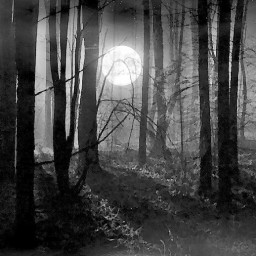 Sonny
/
May 25, 2022
/
Comments 0
/
0
In November of '89, a year on from their debut, In Battle There Is No Law, Bolt Thrower issued sophomore album, Realm of Chaos. This album shows a band who have improved hugely in professionalism and who have honed their vision into sharper detail. Gone was the sloppiness of the debut, as had most of the crust influence and we had a much tougher-sounding, more brutal and heavier release as a result. This is no all-out assault of mindless brutality however and most of the tracks display some degree of progression. First track proper, Eternal War, may be the exception with it's nod to Napalm Death-style grindcore. Typically the tracks feature a slower, medium-paced, groove-laden riff with bursts of fast-paced, grind-like aggression and howling solos and they even turn in a creeping death doom riff to open the magnificant All That Remains. In Karl Willetts they have one of my absolute favourite death metal vocalists, his rasping growl epitomising what death metal vocals are all about for me.
Often with extreme metal, I will concede, an album can become a blur of similar-sounding tracks that struggle to stick in the memory after they have ceased playing and are more about the experience of listening, but in similar fashion to Morbid Angel's Altars of Madness, Realm of Chaos consists of tracks with enough memorable riffs and even melodies to stick with you after the disc has stopped spinning - a mark of exceptional songwriting I would suggest. Tracks like All That Remains and particularly World Eater are genuine death metal classics in my opinion, but there really isn't any filler on this album and I believe that Realm of Chaos can stand toe-to-toe with most of the classics of early death metal.
Although they are well-regarded, I still don't think Bolt Thrower get the credit they deserve. This was still 1989 and yet they had written the manual on brutal, grind-influenced death metal already (and went on to become one of the select few bands with decades-long careers who never put out a bad album) yet it seems to me that they remain the preserve of death metal enthusiasts and early grind adherents while lesser lights bask in the floodlights.

Read more...
Release info
Sub-Genres
Death Metal (conventional)
Voted For: 1 | Against: 0