Fear Factory - Mechanize (2010)Release ID: 1646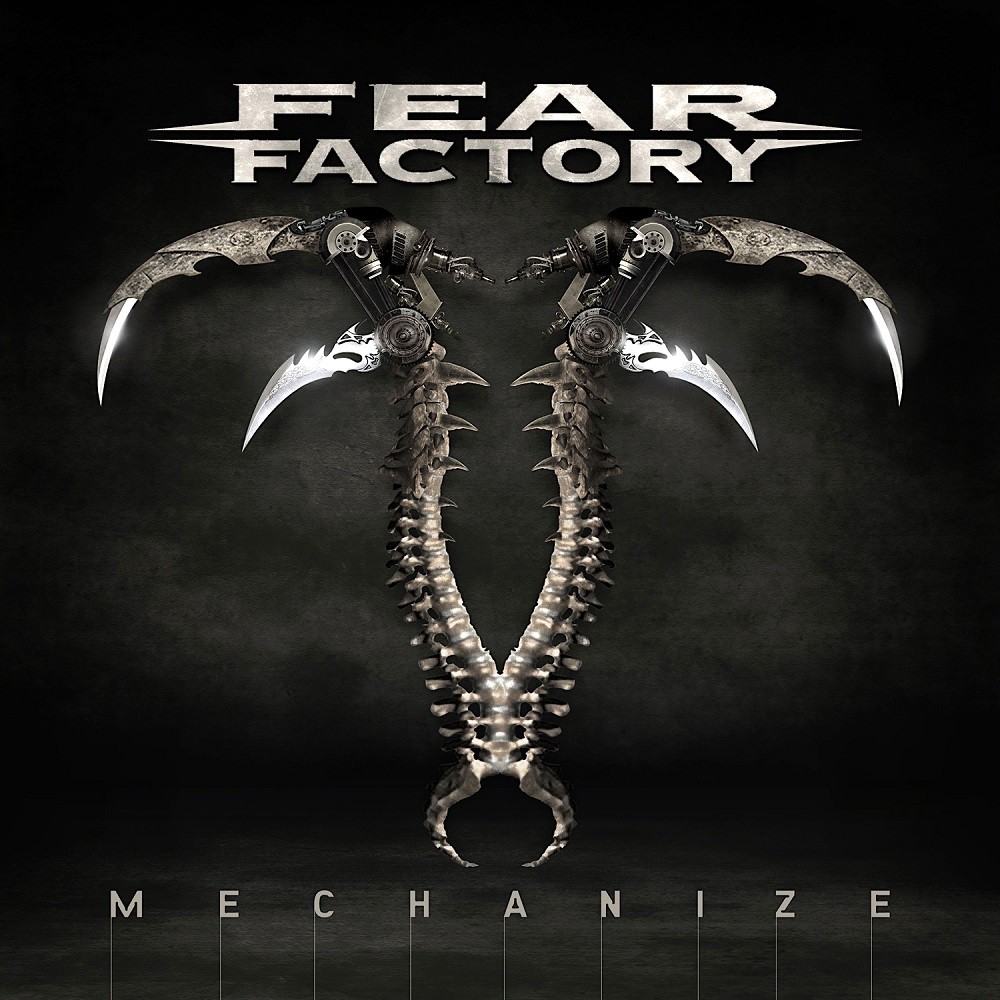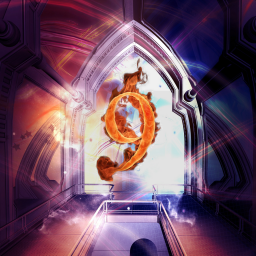 Shadowdoom9 (Andi)
/
November 27, 2022
/
Comments 0
/
0
So the Fear Factory era without Dino Cazares ended as what most of their fans would considered a failed experiment. That era was the result of a feud between vocalist Burton C. Bell and guitarist Dino Cazares. With the two having restored their friendship in 2009, it was time to reform the band together again!
It was a 5-year gap of silence since the album before this one. Fans of the band's earlier material were waiting for a comeback into the sound of Demanufacture. And while there's a bit of praise for the heavier side of Archetype, you know how atrocious they thought Transgression was. And here's the long-awaited real comeback, Mechanize! With this mighty technical blend of melody and intensity, what the band's fanbase has been expecting from them has finally returned, and so has Dino Cazares.
The title opener will take your breath away as a crushing punisher. While not exactly the right tone-setter, it's a h*ll of a heavy comeback. Then "Industrial Discipline" blasts through with their earlier deathly industrial metal. It ends with a cool outro that just stops abruptly. It's a small issue, but quite great nonetheless. The clean chorus of "Fear Campaign" displays Burton's vocal power quite well. It's one of the best songs in the album and by the band! Dino actually performs a brief solo, which is cool blazing sh*t there. Another killer standout is "Powershifter". Hitting things harder is "Christploitation", furious enough to obliterate some of the songs from their previous two albums. That's quite a lot of heaviness so far in the album, and it's amazing!
There's also the awesome "Oxidizer". The breakdown after the chorus blasts out hard. Imagine how intense this 45-minute album would be if it's entirely as heavy as that. "Controlled Demolition" also stands out with its heaviness, with lyrics detailing the government being blamed for 9/11. Of course, there's something different to blame, so theorists should cut the bullsh*t. In the bridge is a sample of the 911 call from one of the victims in the World Trade Center as the tower started collapsing ("OH GOD! HELP-"). So the album is all great until "Designing the Enemy". Not bad, but a bit too tame and slow, with simpler riffing and drum kicks despite keeping the Meshuggah vibe. After 3 minutes, there are some growling vocals before going back into clean singing. Nice track, but a bit of a flow disruptor worth skipping. It would've made sense if that track and its outro "Metallic Division" close off the album. But then we have "Final Exit", which itself is a perfect satisfying closing track of hope. Quite a tough call...
Let's set that oddity aside for the bonus tracks in the deluxe digipack edition, all of which directly flashback to the deathly early 90s, starting with a re-recording of "Crash Test" from their debut Soul of a New Machine. Filled with diverse intensity, it shows the band's heavy deathly roots in contrast to their current groove-ish industrial metal sound. And to be honest, there's more fury I can hear from this re-recording than the original. After that is the band's 3-track 1991 demo from before their shelved album Concrete, consisting of 3 tracks; "Big God", "Self-Immolation", and "Soul Wound". My favorite of the 3 is "Self Immolation", as killer as the Soul of a New Machine version.
Mechanize marks the return of the band's true form since the initial Dino Cazares era. The thrill ride starts without too much letting up and ends quite powerfully, despite me not being sure about which track should really end the album. You're gonna be give this offering a lot of listens if you're a Fear Factory fan like I am. Get ready to Mechanize!
Favorites: "Fear Campaign", "Powershifter", "Oxidizer", "Controlled Demolition", "Final Exit", "Crash Test" (re-recording), "Self-Immolation" (demo)
Read more...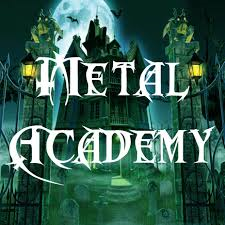 Daniel
/
January 11, 2019
/
Comments 0
/
0
Firstly I would like to express how wonderful Gene Hoglan is. There is not a drummer on the planet who is better suited to the Fear Factory sound. Secondly, I find this to be much heavier & more aggressive than I was expecting. It is very similar to their first couple of albums. The boys have clearly made a conscious effort to slam it out on this release. The production is absolutely top notch & the musicianship as tighter than nearly anyone on the planet. Sadly I have to agree with the fairly common opinion that the album lacks depth & variation so most of it tends to fly past without being noticed. The clean vocal sections are not as catchy as their classic period & the heavy riffs seem to follow the same structure in every song. It's not a bad album to get the band back out in the public eye again but the boys need to try something different next time.
Read more...
Release info
Sub-Genres
Industrial Metal (conventional)
Voted For: 1 | Against: 0