Savatage - Ghost in the Ruins: A Tribute to Criss Oliva (1995)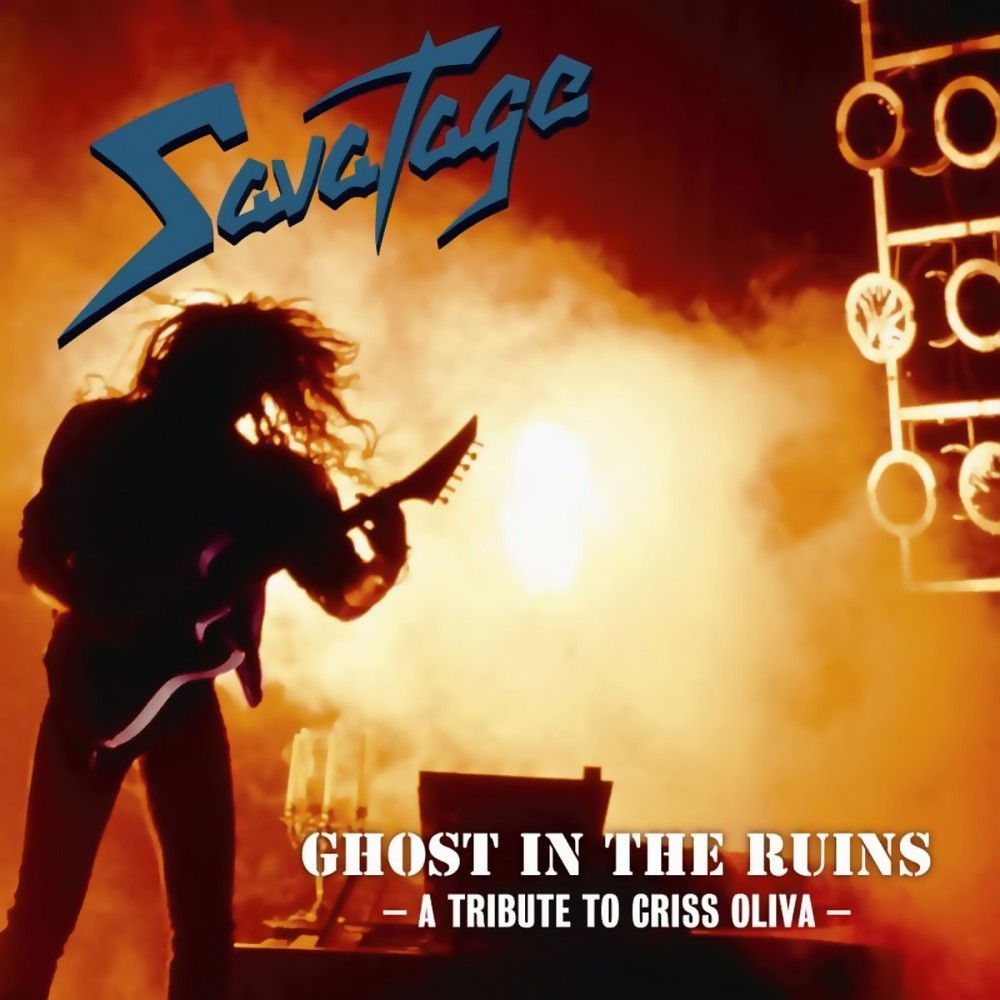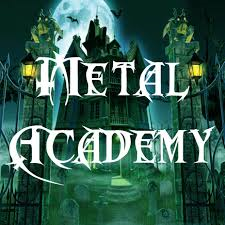 Daniel
/
May 19, 2020
/
Comments 0
/
0
The US power metal scene was kind of America's response to the NWOBHM movement. In much the same way as the British term was employed, the label isn't overly specific. It's used more as a catch-all for American bands that played a style of heavy metal that was structured in much the same way as the NWOBHM elite but had shunned its hard rock influence in favour of a renewed level of aggression derived from the early US thrash metal movement. Amongst its most celebrated exponents was a Florida outfit known as Savatage who were built around the skill sets of two brothers in Jon & Criss Oliva; Jon the enigmatic front man with the powerful voice & Criss the enormously talented guitar slinger with the gift from God. For just over a decade, Savatage would play a major role in the growth of the still relatively new US heavy metal scene, most notably through a string of four successive classic albums that stretched from 1987 to 1993. However, tragedy would strike in October 1993 when the vehicle Criss & his wife were travelling in was struck by an out of control drunk driver. Criss was killed instantly. Jon Oliva would continue to push forwards with Savatage as a tribute to his brother on & off for many years however the project now seems to have reached its final resting place with no activity since 2015.
In 1995, German label SPV would announce the release of a tribute album to honour the career of Criss Oliva. SPV had been around for more than a decade by that stage but wasn't exactly a haven for quality metal with German thrashers Holy Moses' 1990 album "World Chaos" being their only noteworthy metal record to the time. The release would take the form of a live album that collected recordings from a number of shows spanning the course of a four year period from 1987 through to 1990. Long-time Savatage producer Paul O'Neill would oversee the project, his metal credentials having been predominantly built around his production work on all of the band's albums since 1987's "Hall Of The Mountain King" as well as Omen's "Escape To Nowhere" & Metal Church's "Hanging In The Balance" records. But it's very safe to say that Paul knew how to get the best out of Savatage & he was just the man to handle this particular project.
The release would be known as "Ghost In The Ruins" (a title that Savatage had been considering for their classic 1991 record "Streets: A Rock Opera") with the sub-text "A Tribute To Criss Oliva". The album cover would show a simple photograph of Criss playing live on stage with a bright orange light beaming down from behind which left him shrouded in shadow, so the project was very clearly centered around honouring Savatage's lost hero. It was also very clear that the concept had been borrowed from Ozzy Osbourne's 1987 live album "Tribute" which was created to honour legendary guitar hero Randy Rhoads who had died in a light airplane crash. The structure of the album is very similar with the inclusion of several short shred sections, one track being an unaccompanied guitar solo & an acoustic rehearsal recording closing out proceedings. I'm honestly not too sure that Criss would have been happy with closer "Post Script". Sure it's a beautiful piece but Criss' performance on that track isn't exactly clinical as he duffs more than a few notes. I'm certain that he would have liked another crack at it.
I'm not sure how he's managed it but Paul O'Neill has done a stellar job at producing "Ghost In The Ruins". The task of pulling together material recorded at various different venues across a three year period & making it all sound like a single show with a consistent sound production must have been enormous but he's achieved it amazingly well here. All of the instruments sound great with Jon's voice being presented with both power & clarity. This is the very epitome of a well-balanced live recording with the guitars being presented at the front of the mix but never overpowering the other elements. In truth, I wasn't the biggest fan of the rhythm guitar tone on a couple of Savatage's early releases but songs like "Sirens", "City Beneath The Surface" & "The Dungeons Are Calling" have never sounded better now that they no longer have to contend with the overly-dry sound their studio versions suffered from. So essentially everything is in place for another undisputed heavy metal classic, right?
But here's the thing…. I've just never been able to understand the appeal of Savatage. Whilst I'm seriously enamored with Criss' lead work & find him to be one of the most underrated shredders in metal history, I just can't get into the albums as a whole. Fans seem to place Jon Oliva up on a pedestal alongside many of the great heavy metal front men of all time but I simply don't see it. His voice sounds a lot like Udo Dirkschneider trying to do a Rob Halford impression & failing dismally a lot of the time here & it seems to me that he's been massively overrated over the years. Plus, the song-writing has never presented me with strong enough hooks to lure me back again & again. The only reason I DO find myself returning for semi-regular revisits is to see if I've finally reached a stage in life where I can appreciate the quality that everyone else in the metal scene seems to find in Savatage's music.
Stylistically, Savatage are often associated with the power metal or progressive metal camps but in truth they're just a straight down the line heavy metal band who doesn't mind a bit of theatricality. I guess I'm not exactly the target audience for those sort of theatricalities to be honest as they come across as pretty cheesy most of the time. A song like the lengthy long power ballad "When The Crowds Are Gone" is a fine example of this as it sees me being reminded of KISS' ultra-cheesy "God Gave Rock & Roll To You" from the "Bill & Ted's Bogus Journey" soundtrack more often than is healthy for a metal band. In saying that though, it also shows that the more expansive material from an album like "Gutter Ballet" can be translated to the live environment better than I would have thought it might have however there's not a lot that I would say is genuinely progressive here. Sure, there are some tracks that were built as part of an over-arching album concept & additional instrumentation has been included to add weight & interest but the orchestration & song structures aren't consistently expansive or experimental enough to warrant being tagged as progressive.
With the exception of the previously mentioned acoustic number, Criss' performance is nothing short of mind-blowing. He utilizes an exceptional technique to pull off light-speed runs with an ease that leaves old shredders like myself wanting to dump our guitars in a ditch by the side of the road. He really was an enormous talent & his lead work is both majestic & exhilarating here. Whilst many shredders were simply regurgitating the work of their idols, Criss would take the influence of guitar gods like Eddie Van Halen & Randy Rhoads & create something all of his own that was undoubtedly very technical yet never lost sight of the fact that a classic solo also needs to offer memorability to be most effective. It really is a shame that I can't consistently enjoy the rest of Savatage's sound because it seems like Criss' talent is completely wasted on me. The half time arena-style ride bell use that drummer Steve Wacholz seems to favour so much does a great job at nullifying any interest that might have been building for me. I've always wanted more metal drumming from Savatage but it seems that they've never quite been able to let go of their commercial aspirations so are more comfortable for the engine room to simply play a supporting role.
So why am I even reviewing "Ghost In the Ruins" when I know full well that I haven't liked any of the Savatage records I've reviewed previously? Well, there have always been one-off songs that I've quite liked & the idea of a live best-of left me hopeful that once all of the filler was removed it would leave me with an album that offered me a more consistent level of appeal. And to be honest, I was actually feeling pretty positive about the chances of that happening after the first three tracks too as they're all very enjoyable (particularly "24 Hours Ago" which is the best of the proper songs included in my opinion). But things take a sharp downward curve towards the middle of the record with four of the next five songs leaving me frustrated & bored. They pick things up again in the back end with a solid procession of enjoyable tracks & Criss' brilliant unaccompanied guitar solo closing out the album well but the damage had already been done during that mid-section I'm afraid. Songs like "Strange Wings", "Gutter Ballet" & "When The Crowds Are Gone" simply have too much of a hard rock radio flavour for my liking & would sound much more appropriate in a huge arena than a down & dirty metal venue. That's really the element that I struggle with the most here & the fact that Jon's voice doesn't connect with me like it seems to with Savatage's rabid fanbase sees me destined to never quite understand their immense popularity in heavy metal circles. "Ghost In the Ruins" may be the best Savatage release I've heard to date & long-time fans will unquestionably find themselves in raptures of enthusiasm over it but this band simply isn't for me.
For fans of: Metal Church, Virgin Steele, Queensryche

Read more...
Release info
Release
Ghost in the Ruins: A Tribute to Criss Oliva
Sub-Genres
Heavy Metal (conventional)
Voted For: 0 | Against: 0