DragonForce - Ultra Beatdown (2008)Release ID: 9476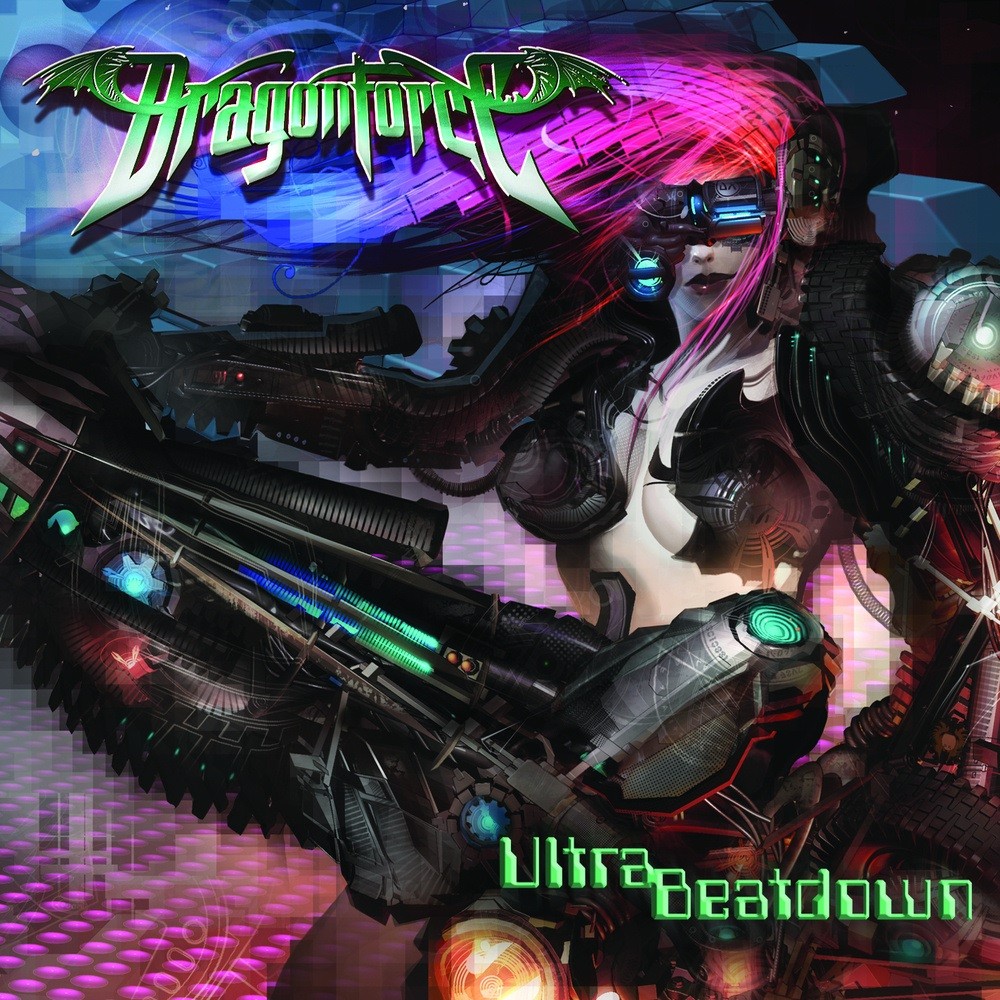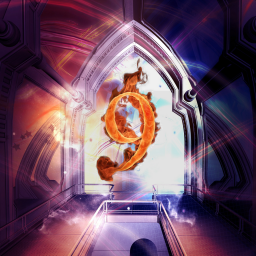 Shadowdoom9 (Andi)
/
June 26, 2019
/
Comments 0
/
0
It has dawned on me that I still haven't finished reviewing the entire DragonForce discography, and I plan to do that to complete that journey and have a Spotify playlist filled with my favorite songs. And this is a great place to start, the band's final album in the ZP Theart era, Ultra Beatdown!
For those of you taught to never judge a book or album by its cover, try not to laugh at the cover or cheesy name, and try not to turn away from this band before listening. Inhuman Rampage is my favorite DF album and the album that got me into metal in general, but I've learned that not a lot of people liked it. Ultra Beatdown has more likeable variation. There are more of the slow parts than before, including a slower non-ballad song. And in a few songs, ZP and keyboardist Vadim Pruzhanov take the spotlight.
The magnificent opening single "Heroes of Our Time" keeps up the verse-chorus structure I find boring in most other bands, but for soloing, there are so many random changes and lead harmonies that you can't tell what's next. Brilliant! The end of the song is f***ing impossible not to sing along. Beginning the new variety is the following track "The Fire Still Burns" with an infectious chorus of high near-falsetto vocals as the "darker days go by". The bridge would've been better without too much echo. The really kick-A "Reasons to Live" shows creative difference in tempo, writing, and melody. It's so great hearing DragonForce trying something different yet staying true to what they are. Anyone thinking DragonForce is better off performing what they have done in their first 3 albums should really listen to Ultra Beatdown to change their minds. It can be h*lla shocking, but you'll find a fantastic experience as always. "Heartbreak Armageddon" more prominent riffing, plus a slow part of the soloing.
The slow non-ballad song "The Last Journey Home" also has different changes compared to their earlier material, including being more mid-paced and progressive. While this is one of the best from Ultra Beatdown, it still can't beat the band's greater hits. The actual ballad "A Flame for Freedom" is OK, but it can't beat the ballad from their debut Valley of the Damned. "Inside the Winter Storm" is another 8+ minute track, speeding things up and adding more riffing. "The Warrior Inside" might just be one of the most uplifting power metal songs. Though it may be too happy for the more serious metalheads, like I've become lately.
The special edition of the album has a few bonus tracks, not just one, starting with "Strike of the Ninja". It's the shortest track in the ZP Theart era, being just over 3 minutes long, and sounds closer to 80s glam metal, especially in the chorus, but in a way that I still like. That's actually a re-recording of a song made by Theart and one of the guitarists Sam Totman for their side-project Shadow Warriors. "Scars of Yesterday" sounds like it should've had some potential in the standard album, but there isn't much that I would consider a standout for that song. "E.P.M. (Extreme Power Metal)" only appears in the Japanese special edition really should've been part of the standard album. I mean, holy sh*t, Vadim really shows what he's got, from the video-game sounding intro to his own searing soloing. What a treat!
So to recap what I think of the Theart era, nothing beats Inhuman Rampage, though Valley of the Damned is a prime example of their power metal side. Ultra Beatdown is in the same level as Sonic Firestorm, though having more variation. And the special edition bonus tracks are what make this mighty beatdown more complete!
Favorites: "Heroes of Our Time", "Reasons to Live", "The Last Journey Home", "Inside the Winter Storm", "Strike of the Ninja", "E.P.M. (Extreme Power Metal)"
Read more...
Release info
Sub-Genres
Power Metal (conventional)
Voted For: 0 | Against: 0