DragonForce - Extreme Power Metal (2019)Release ID: 13120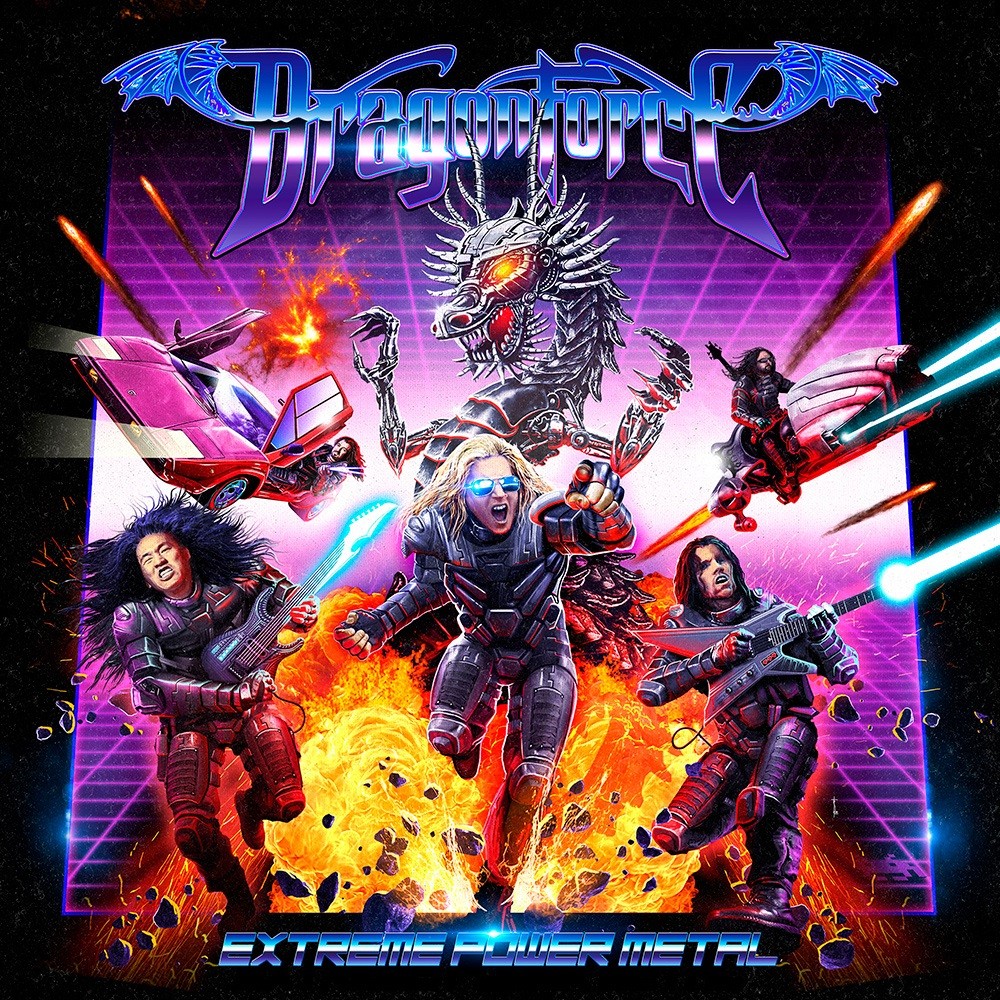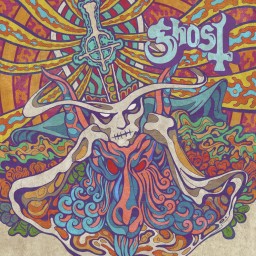 robiu013
/
December 14, 2019
/
Comments 0
/
0
Turns out this is better than I expected and most importantly really fun.
I had originally put this on my to-do list, because it was a band I was familiar with and I wanted to listen to and rate more music. Having been familiar with DragonForce's Inhuman Rampage previously and initially finding it really overwhelming and hard to make out head from toe in the full blast power metal setlist, where half the songs sound really similair to eachother, I was fully prepared to rip DragonForce's arse wide open with their newest release. That would show them for arriving late, that one time I went to see them live, then having some Norwegian Youtuber take over singing, because their frontman got sick...
Actually, not really - I feel like I'm quite the nice guy as a reviewer, but looking at my current music scores (of mostly music, I really like), then comparing it to other sites I'm active at, where I rate films, anime and books, it could give people the impression, that I'm handing out participation prizes to bands every time, they churn out an album. And well, I can't have that for some reason.
So yeah, Extreme Power Metal is not really that extreme. In fact, I'd say Inhuman Rampage is closer to fitting the term (...and since I mentioned it again - yes, I kinda do like the album now - after repeated listens), but that doesn't mean, that the album is worse. Can't say whether this will stand after a couple of years, but right now I'm still quite high from the enjoyment it gave me.
The most notable difference between 2006 DragonForce and 2019 DragonForce is definetly a more laid back attitude and a more fun - albiet less heavy - sound. Seems like DragonForce have been injecting themselves with all sorts of Japanese anime-style musou games and embraced the ridiculousness of the melodramatic fantasy battlefields, they tend to sing about in a self-aware fashion. Just look at the album cover - it's gloriously terrible.
Notable - which was an issue to that other record, I mentioned twice by now - is also, that there is more stylistic diversity. While it's granted still power metal at it's core, you are served an anthemic synth intro on the opening track Highway to Oblivion, oriental flutes and strings on The Last Dragon Born and more of that classic arena rock vibes sprinkled throughout.
I can't say for sure, whether this is a drastic or notable development for the band in the long run - heck, maybe what won me over was already present on the previous records, after all I'm not in-the-know about them - but I'm more than willing to give this album a couple more spins, as the soundtrack to my workload on the upcoming workdays.
7/10
Read more...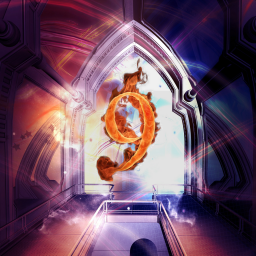 Shadowdoom9 (Andi)
/
October 11, 2019
/
Comments 0
/
0
When you switch your music taste out one part of a style to another part, some of you might completely forget about that part and focus entirely on the new one. That's a little sad because you would no longer think about the one thing that started your entire interest and shouldn't be taken for granted. Well even though I'm already into the modern progressive/melodeath/metalcore taste, I feel like I shouldn't completely leave behind the one power metal band that started my entire metal interest, and that band is...DragonForce! Formed in the same year I was born and the same year my current favorite band Trivium was formed, 1999, out of the ashes of Demoniac, who are from New Zealand rivaling to the melodeath/black/power metal sound of Children of Bodom at that time, DragonForce has their own extreme signature sound. NOT the kind of extreme usually heard in a Finnish-like melodeath/black metal style (though a few of those elements would be more prominent in a couple songs from their previous album Reaching Into Infinity), but a more extreme expression of the power metal likes of Helloween, along with a few other of my favorite power metal bands at the time; Gamma Ray, Stratovarius, and HammerFall, and even late 80s heavy/power metal band Nitro. DragonForce did it faster and fancier, complete with a cartoonish stratosphere.
For years, DragonForce has been given an equal balance of criticism and praise, and the guitarists have probably overthrown Kai Hansen as the Guitar Heroes, especially when their songs ended up in Guitar Hero with thousands of players of that game pushing their skills to the limit trying to play those songs. However, there are some metal purists who dismiss the band thinking they're a parody of power metal whose guitar shredding is fake. But it's NOT fake, it's real!! That controversy caused the end of the earlier ZP Theart era. ZP Theart was the South African former vocalist of DragonForce, and when he was with the band, the sound was right at a less accessible but more successful level. Of course, we have the lengthy guitar battles between the two founding guitarists Herman Li and Sam Totman and the synth sound made by keyboardist Vadim Pruzhanov (who recently left the band and that's why he's not in this album), bridging together metal and 8-bit video game soundtrack similar to Machinae Supremacy, but most of the songs from those earlier albums go over the 6-minute mark. With the exit of Theart and the entry of Marc Hudson, the sound became more restrained with accessible songwriting and more songs under the 6-minute mark than over, while being equally balanced with the usual wild technical tempos and shredding. This album, the band's eighth album and the fourth in this new era, is where they really find themselves, hence their style and this album's name, Extreme Power Metal!
The album kicks off in a glorious start with "Highway to Oblivion". After a beautiful one-minute synth intro with Hudson's vocals, the guitars come in, and then BOOM!! We go right into the song itself reminiscent of the band's mid-2000s sound; an almost 7-minute cruiser blending melodic greatness with speed metal riff-rage, bringing back some Inhuman Rampage nostalgia. I personally think that's the band's best song since "Through the Fire and Flames"! The next song "Cosmic Power of the Infinite Shred Machine", despite the long title, also has said mid-2000s sound but cooler musicianship and measured songwriting along with symphonic synths similar to Rhapsody of Fire and Epica. Oh wait, it IS Epica! ...Kind of. Epica keyboardist Coen Janssen steps in as a temporary member for this album, giving many songs here a more epic touch. Then after a small orchestral verse, then it's one and a half minutes of blazing video game synths and a bit of guitar shredding, mixing metal with Darren Porter-like trance. Right after that, the solo crashes in, activating the Shred Machine! More of the musicianship and songwriting come in with "The Last Dragonborn", an epic ballad which, as you can probably guess, is directly about Skyrim. Janssen continues to shine his keyboard skills with Japanese-inspired orchestration over crushing groove riffing that might as well turn this into a Kamelot song. But the intro riff sounds a lot like the one from "Rise of Evil" by Sabaton.
"Heart Demolition" is a more mid-paced structured song with an 80s rock sound mixed with their usually power metal. I'm guessing they're a little inspired by their spin-off band Power Quest. I use to also like Power Quest as much as DragonForce, so I'm all in for that. "Troopers of the Stars" starts with a brutal blast-beat thrash intro, then the vocals come in a verse a little similar to Japanese anime rock theme music (for example, Asian Kung-Fu Generation), and the rest is a nice typical DragonForce song. "Razorblade Meltdown" is another song that looks back at the past, but with more energy and strangely different lyrics, including a bit of Finnish swearing in the verses. Does that count as the first DragonForce song with swearing? Maybe, but I heard once that the band never usually add swear words to their lyrics and "swearing isn't epic" or something like that. "Strangers" is a mid-tempo song that once again comes out as an 80s-inspired power metal song similar to Power Quest and Galneryus. The robotic choral vocals are a little odd and probably not the best for longtime DragonForce fans.
"In a Skyforged Dream" really packs a high-octane melodic thrash punch. I guess you can consider this song a sequel to "Land of Shattered Dreams" (from Reaching Into Infinity) because of its similar song title and vibe. "Remembrance Day" is another tear-jerking ballad, once again reminiscent of Sabaton, this time lyrically. The lyrics are a tribute to soldiers who have fallen in wars, and an epic uplifting chorus that is a little like adding "Fury of the Storm" vocals to the last 30 seconds of "Ants of the Sky" by Between the Buried and Me. The bagpipe intro made me think of that Alestorm cover of the Scottish song "Flowers of Scotland". Also, that verse right after the solo is far more epic than anything DragonForce has ever done. What's really amazing is the band's cover of the Celine Dion hit song "My Heart Will Go On". After a 30-second 8-bit intro, the chaos booms in as the band plays the cover, sounding nearly twice as fast as the original Celine Dion song! That's way better than their cover of "Ring of Fire" by Johnny Cash from Maximum Overload. The Japanese edition bonus track "Behind the Mirror of Death" features the last contributions from bassist Frederic Leclercq before parting ways from DragonForce; his lyrics and songwriting, his own guitar solo, and awesome bass work. Also, that chorus sounds a bit like the one from "The Tower" by Avantasia.
Throughout the band's 20-year existence, they have made a unique run through their similar yet signature sound of speedy power metal. But I have a feeling that sometime after this album, this second 4-album era would come to an end and a third era would start. The band is on a search for a new bassist and keyboardist or someone who can play both instruments, since the band still has no permanent keyboardist and Leclercq is out of the band. Now that I think about it, Leclercq has quite an over 25-year metal history. Before DragonForce, he was in another power metal band Heavenly. Recently, he formed blackened death metal side-project Sinsaenum. And now he's with Euro-thrash legends Kreator! INCREDIBLE!!! Yeah, he left DragonForce to join Kreator. It's been an extreme joyride so far, but soon will be a whole new decade, and the band will eventually find a couple new members. Will a new third era commence? I don't know, but we will have to wait for the fate of the heroes of EXTREME POWER METAL!
Favorites: "Highway to Oblivion", "Cosmic Power of the Infinite Shred Machine", "The Last Dragonborn", "Troopers of the Stars", "In a Skyforged Dream", "Remembrance Day", "My Heart Will Go On"

Read more...
Release info
Release
Extreme Power Metal
Sub-Genres
Power Metal (conventional)
Voted For: 1 | Against: 0