Immortal - Diabolical Fullmoon Mysticism (1992)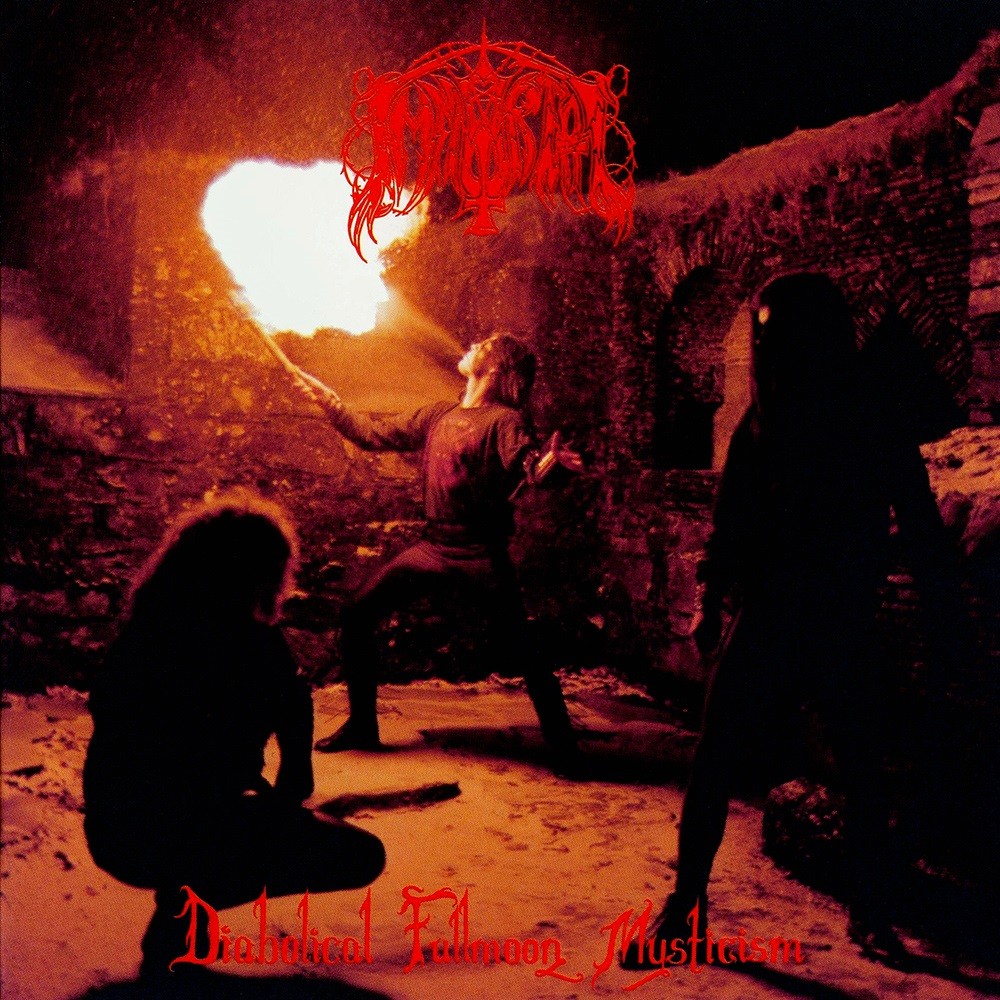 illusionist
/
August 12, 2019
/
Comments 0
/
0
This is actually my favorite Immortal album. DFM has a unique character and level of charisma to it that is unmatched by any of their other albums. I personally have great memories of headbanging to this whilst walking my frozen college campus during wintertime. Makes one feel like they're marching fearlessly into a blizzard, warmed by internal fire.
" The Call of the Wintermoon", despite its ridiculous music video, is memorable as hell and arguably Immortal's best. "Unholy Forces of Evil" is packed full of killer riffs and ferocious vocals. "Cryptic Winterstorms" keeps the frigid atmosphere going with some brilliant acoustic sections. The drumming in "Blacker Than Darkness" is insane. "A Perfect Vision of the Rising Northland" is an unexpected treat - a true epic in the vein of viking-era Bathory that takes you on a nine-minute journey, a level of ambition Immortal would never really show again. This song also contains the most climactic ending to any song in the band's discography (a gloriously sloppy guitar solo knocks you off your feet).
All in all, this is a beast of a 90s black metal release. Most of all, it's FUN to listen to and doesn't take itself too seriously. Highly recommended.
Read more...
Release info
Release
Diabolical Fullmoon Mysticism
Sub-Genres
Black Metal (conventional)
Voted For: 0 | Against: 0