Suffocation - Pierced From Within (1995)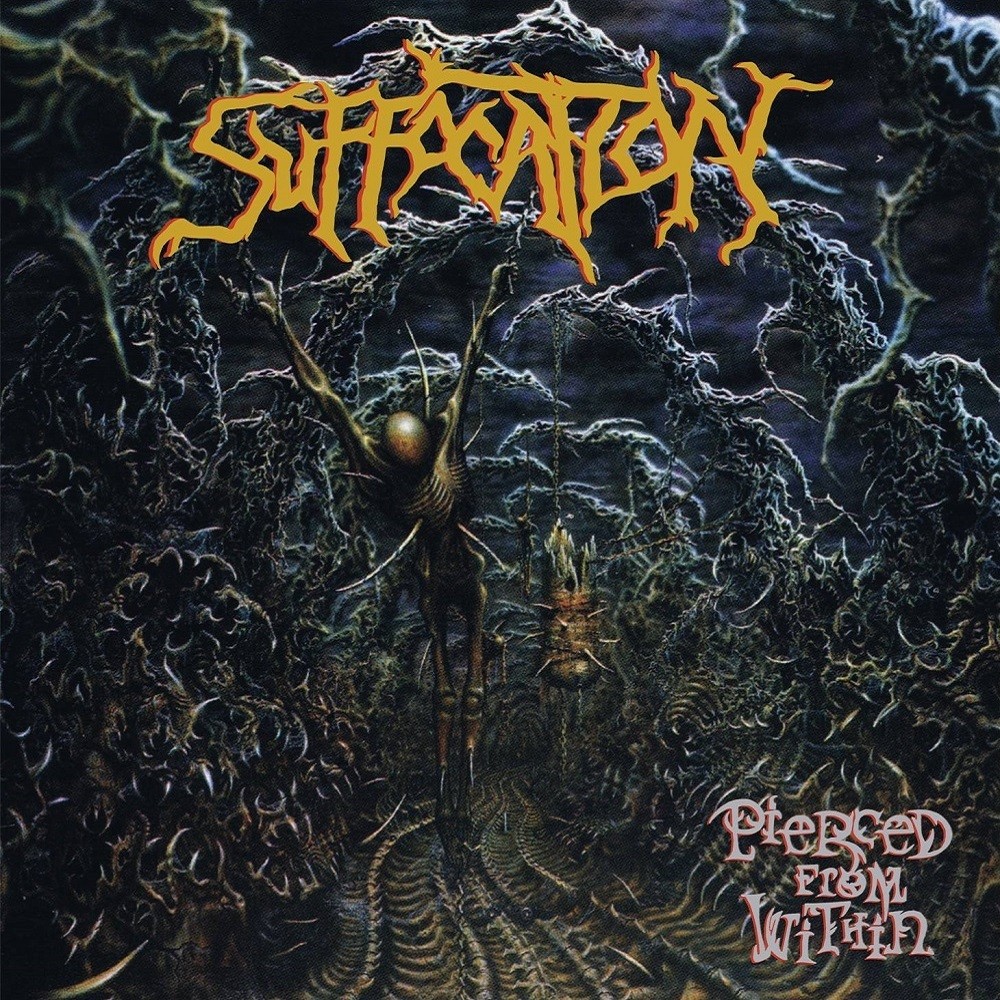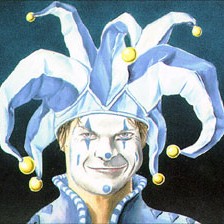 Ben
/
May 16, 2019
/
Comments 0
/
1
First-class, flawlessly produced brutal death metal from the band that started it all.
Suffocation almost single-handedly (I guess Cannibal Corpse played a role) created what we now know as brutal death metal. Their debut album was stupidly intense with some of the most jaw dropping riffs and changeups your ever likely to hear. I recall my first experience of Effigy of the Forgotten and I must admit I wasn't ready for it. But it didn't take long for me to come to grips with the sheer violence and I was soon longing for more. Unfortunately, the bands second album Breeding the Spawn suffered from a repulsive production. This was more than just a pity, considering the tracks the recording butchered were undoubtedly Suffocation goodness, as can be seen by the later re-recorded versions of a few of them. But there's no doubt that they got things right for Pierced From Within.
In fact, the production on this album is frickin' incredible! It's kind of like the poster boy for immensely brutal yet completely listenable death metal. Even the bassist gets a clear run to the line and has a much greater influence than on most releases in this genre. The drum sound is awesome, not to mention the drumming itself. I was surprised and concerned that the ever-amazing Mike Smith wasn't behind the kit for this recording, but I needn't have been worried as Doug Bohn does an awesome impersonation while displaying more variety. But most of all, it's Cerrito and Hobbs that steal the show, with endless shredding and crushing riffs, not to mention some more than decent leads throughout. There are so many riffs in every track, it can be hard to differentiate between tracks at first, but the song writing is varied enough to give you something to hold onto.
Apart from the slight change in personnel, there are some differences to be found in Pierced From Within's song structures compared to previous Suffocation albums. There's a much larger emphasis placed on slower, chugging sections, but not only are these still brutal, they provide a great contrast to the up-tempo, labyrinthian slaying that you just know is around the corner. The other big change is in Frank's vocals. Gone are the vomitous burps that pervaded their early work, being replaced by completely decipherable yet still hugely effective death growls. I guess this change followed the lead set by Cannibal Corpse's Chris Barnes for The Bleeding album, but while it certainly makes the album a tad more accessible (don't worry, your neighbours will still hate you), it thankfully didn't cause Suffocation to lose any of their power.
Pierced From Within is a fantastic album that will have any extreme death metal fan grinning from ear to ear. I'm not going to give it full marks, as I do find some of the tracks are not as memorable as they could be. But while you're in the moment, there are not that many albums out there that can top this one for controlled violence and excitement. Highlight tracks for me are the title track, Thrones of Blood, Depths of Depravity, Torn Into Enthrallment and Synthetically Revived.
Read more...
Release info
Release
Pierced From Within
Sub-Genres
Brutal Death Metal
Voted For: 0 | Against: 0