W.A.S.P. - The Last Command (1985)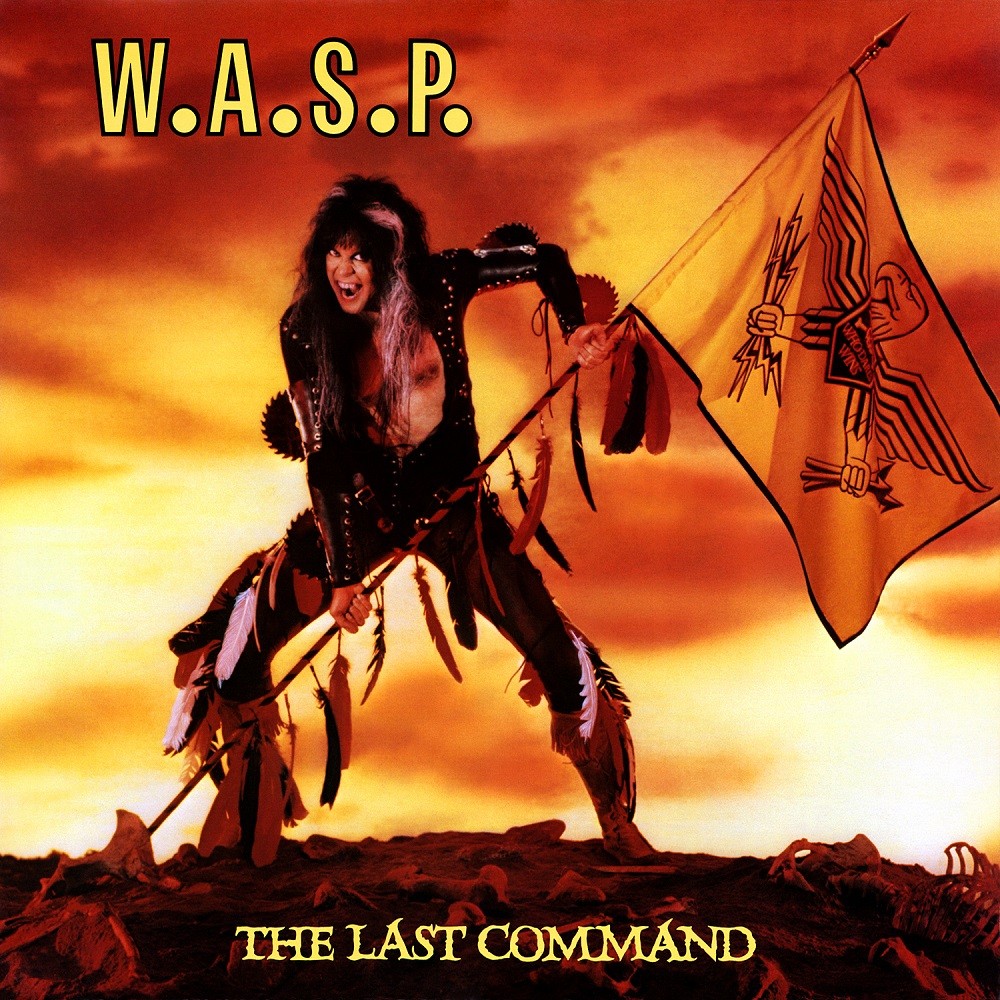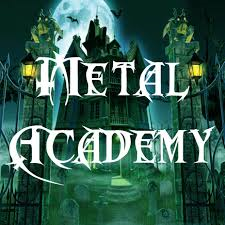 Daniel
/
October 05, 2019
/
Comments 1
/
0
WASP's self-titled debut & it's accompanying non-album single "Animal (Fuck Like A Beast)" had caused a fair bit of controversy back in 1984, which had led to the band receiving far more attention than the concerned authorities had probably bargained for. The general public had found WASP's glam-focused image & simple yet anthemic hook-driven style of heavy metal to be very exciting & there was a general buzz building up around the band after some successful touring schedules that saw them infiltrating a new market & vastly increasing their fan base. I quite liked the WASP debut although I think it's fair to say that it pushed me outside of my comfort zone a fair bit so it remained to be seen whether the band could retain that appeal over a longer period.
It had been made pretty clear that Blackie & co were nothing if not ambitious by this stage & with so many examples of LA bands whose careers had taken off after just the one hit single to use as inspiration, WASP decided that it would be prudent to engage a proven performer to assist them in the development of their sophomore album; 1985's "The Last Command". To be more precise, they wanted a producer that knew what it took to manufacture a hit record. And the producer in question would be a gentleman by the name of Spencer Proffer whose work on LA glam metal stars Quiet Riot's third album "Mental Health" had seen them propelled onto the global stage off the back of the hit single "Cum On Feel The Noise". In fact, "Mental Health" would go on to become the first metal record to hit number one on the US Billboard charts & this was exactly where Blackie saw WASP's destiny.
Unfortunately he wouldn't see "The Last Command" reaping the sort of rewards that Quiet Riot were enjoying, but it would certainly see the band reaching a new level of popularity by selling over a million copies & peaking at number 47 on the charts following the popularity of the video clip for the hit single taken "Blind In Texas". In fact, it was actually that video that initiated my first encounter with WASP at just ten years of age when I stumbled across it on early morning TV. I can still remember finding Blackie's vocals to be a major drawcard & fantasizing about the rock star lifestyle that the band must have led given the sex, drugs & rock 'n' roll lyrical themes of "Blind In Texas" & WASP's image in general. This is interesting because original WASP drummer Tony Richards was fired from the band shortly after the release of the WASP debut & he's since gone on to report that this was largely due to his indulgent lifestyle. He claims that Blackie's image is all for show & that he'd had trouble coping with Tony's partying antics which is a little disappointing if I'm honest. You want to believe that these rock stars are everything they claim to be but so often it's found to be nothing more than a marketing ploy.
Blackie turned to former Steppenwolf & Keel drummer Steve Riley as a replacement but it wouldn't make a noticeable difference to the resulting album as Steve takes a largely similar approach to Tony with the exception of a few more rolls & fills here & there. He keeps things very basic & pretty much sticks to the same formula on every track. Lawless handled the vast majority of the song-writing for "The Last Command" with some minor input from Riley, Proffer & guitarist Chris Holmes & we're really starting to see that Riley's statements about WASP being more of a Lawless solo project with the band leader behaving like a dictator of sorts are likely pretty close to the truth.
Proffer's production sees WASP sounding slightly more accessible than the raw & exciting debut album. He's sanded off some of the rough edges but given the bass & guitars more definition at the same time. They still play second fiddle to the drums & vocals though which is a trademark ploy when trying to achieve commercial radio success. He even brought in Carlos Cavazo & Chuck Wright from Quiet Riot to perform some backing vocals here which is again likely to be simply to draw attention towards WASP by capitalizing on the success of Quiet Riot. The result is a more focused & polished record & a slightly more melodic one too. It's arguably the most stereotypically 80's sounding WASP album & there's a simple formula applied to almost every chorus with those big anthemic backing vocals tending to make everything sound so easy listening & more than a little samey at times but offering a tonne of appeal to the singalong arena-style audiences. It certainly showcases a slightly more restrained sounding WASP though as they rarely lay it all out there like they did previously & this makes for a less fun record. We even see Proffer employing the occasional use of some pretty dated sounding synthesizers here & there.
But on the positive side of things, there's very little material that sounds like glam metal here. This is without question a heavy metal record even though there's a hard rock attitude to a lot of the material with the hit single "Blind In Texas" unsurprisingly being the most rock oriented track. The guitar solos are noticeably improved from the debut with Chris Holmes & Randy Piper providing some very tasty legato runs throughout the album while the lyrics take a very familiar approach with the main themes being centered around sex, drugs & rock 'n' roll lifestyle, revenge & living on the streets.
Now I know I might have sounded a little negative with some of these observations but that's not really the case. I've simply been drawing your attention to some of the characteristics of the album & when taken as a whole they come together to achieve a result that's of a very similar quality to the more widely celebrated debut. This is a more consistent record than "W.A.S.P." was for mine. There's certainly not as much filler but I'd also suggest that the highlights don't quite reach the same heights & there aren't quite as many of them either. They've unquestionably traded in some of their attitude for a chance at commercial success but I don't think this move has been without some success. Fans of a band like Judas Priest have already seen their idols going through a similar process during the early 80's thus far & there are a lot of similarities about what WASP have done here. In fact, people quite often claim that the main riff from "Jack Action" is a rip-off of Priest's "You've Got Another Thing Comin'" but it sounds a lot more like their 1978 cover version of Fleetwood Mac's "The Green Manalishi" to my ears & that may well have been the creative source of the fan from "You've Got Another Thing Comin'" anyway.
Fans of Priest, Twisted Sister & Dokken should find plenty to enjoy here & if pushed I'd actually suggest that I favour "The Last Command" just slightly over the debut predominantly due to the greater consistency, the improved lead guitar performance & the more polished production.
Read more...
Release info
Sub-Genres
Heavy Metal (conventional)
Voted For: 0 | Against: 0