Reviews list for Diamond Head - Lightning to the Nations (1980)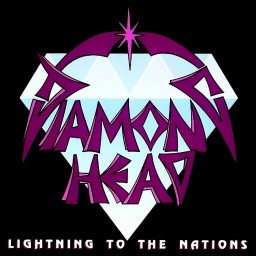 Lightning to the Nations is a classic of British heavy metal and one of the best albums born of the NWOBHM. Unfortunately, for whatever reasons, despite the album's legendary status Diamond Head were never really able to build upon it and make the leap to the majors like some of their (arguably less talented) contemporaries. The album's stock rose even further after being cited by Metallica as one of their main influences and the inclusion of four covers of tracks from it on the thrash giant's 1998 Garage Inc. album.
For me, this may actually be one of the most influential UK metal albums ever. What it does better than virtually any other is bridge the gap between the seventies rock giants like Deep Purple and Led Zeppelin and the young, energetic metal bands fighting their ways out of the various UK council estates they were founded on and in the process laying the groundwork for the future path of metal, be it thrash or power metal.
Every track on this album is a classic (OK, I'll concede that Sweet and Innocent ain't that great) the riffs are exceedingly memorable and infectious and in Sean Harris they had a fantastic vocalist whose reedy, yet quite soulful delivery is right up my street. His vocals on Sucking My Love add a fantastic Zeppelin-esque angle to a great metal track with his Robert Plant-like yeah, yeahs and Brian Tatler's soloing has more than a passing resemblance to Jimmy Page on this track. Elsewhere Tatler exhibits a great affinity for Ritchie Blackmore-style riffing, such as on It's Electric and The Prince kicks off like a track from Purple's legendary Made in Japan live set, something like Highway Star I'm thinking.
And well, I can't ignore it any longer, the absolute beast of a track that is Am I Evil? has got to be one of metal's greatest ever songs and here in 1980 you can already hear the blueprint for thrash metal some two or three years later being set down by these lads from Stourbridge. Although Metallica have almost made the track their own, the impact of the track on offer on Lightning to the Nations cannot be understated back in 1980.
The sheer confidence and competence exhibited on LttN, the marriage of youthful energy and consumate professionalism made for an album that stands proud in the annals of metal history. For my money, literally one of the most important albums in metal.
Read more...
Sonny
/
July 25, 2021 05:01 PM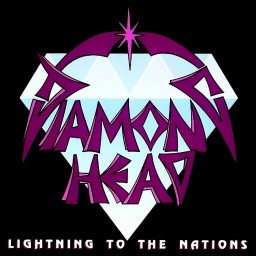 Stourbridge's finest made an entrance into the NWOBHM sphere way back in 1980. Their debut album Lightning to the Nations had its fair share of classics to share with the fledgling metal community of the time. Tracks such as Am I Evil, Helpless and the lurid Sucking My Love all got heads nodding and feet tapping respectfully along tho their catchy chorus' and infectious riffs. Metallica famously covered Am I Evil adding to its value as a metal anthem.
The fact is though that beyond the "hits" the debut album was a tad flat. Even the title track struggles to stand up that well for me and the album seems to feel like a track heavy EP as opposed to a full length. The intention is all good but it is just not delivered that well in the main. The barking and groovy riff to Sweet & Innocent isn't good enough to build a whole track around and it just becomes annoying really quickly.
The snappy guitar style on It's Electric again doesn't have the repute to hold for the whole track and naff lyrics just make for a boring and repetitive track. Throughout much of the album though, songs are saved somewhat by the sublime lead work of Brian Tatler who remains one of the unsung heroes of guitar playing in the world of 80's metal. His solos are a notch above most of everything else that is on the album here. Everything is solid enough but also a bit drab in comparison.
Barring Tatler and Sean Harris' warbling vocals there's not much else to remember here from a decidedly average release that gets way too much attention and plaudits when compared to the finished product.
Read more...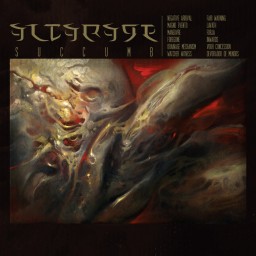 Vinny
/
March 17, 2020 02:56 PM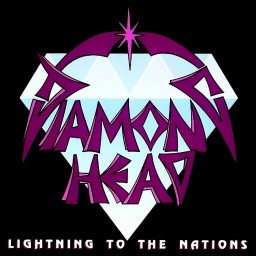 Diamond Head. A band many will know from Metallica's covers of several of their songs. The four horsemen no doubt introduced many (especially younger fans) to a less well-known NWOBHM band, and all four of those cover tracks came from Lightning to the Nations. So let's see how they, and the rest, hold up in their original form.
Getting to the gloriously awesome elephant in the room right away, "Am I Evil?" is an amazing track, one of those that has earned every bit of its classic status. The whole thing bubbles and rumbles with badass swagger while it lays out its deliciously grim tale, then half way through belts up into a full gallop that no doubt helped inspire Metallica and other early thrashers. There's no question this should make it onto anyone's "best metal tracks" list.
While the rest of the album might not live up to that same lofty standard, that honestly says more about "Am I Evil?" than any of the other songs, there are still plenty of winning moments throughout. "Lightning to the Nations" has a bouncing guitar tone similar to contemporaries Saxon, with occasional dips into something doomier like Cirith Ungol, all of it pure NWOBHM. "Helpless" is another one whose d-beat kick clearly helped in the emergence of thrash a few years down the line, as does the toe-tapping fun of "The Prince". "It's Electric" is a perfect driving song for cruising down a long highway to.
The closest the album comes to actual weak tracks are "Sweet and Innocent" and "Sucking My Love", and even then, "Sweet and Innocent" isn't bad, just nothing special, and "Sucking My Love" has good point: it's got a catchy riff at the core, and duelling guitars paired well with a sexy bass rumble. It just really has no need to be almost 10 minutes long, especially given how asinine the lyrics are. Yes, it really is just a song about oral sex, filled with "Oh yeah, yeah, yeah, tasty! Tasty! Sucking my love, oh lord, sucking my love!" alongside moans and gasps. Unlike its subject matter, it's outstayed its welcome after a few minutes.
All that said, there's something I find lacking in the album as a whole. Despite all the good points to be found, outside of "Am I Evil?" this album just doesn't stick with me so well. It's got some great catchy melodies and riffs, but that's kind of all it's got. It doesn't have the same raw energy as Priest or the darkness of Sabbath. Lightning to the Nations feels like a sampler platter: plenty of good parts, but it feels like it doesn't add up to much beyond the sum of its parts. Still, those parts make for some tasty morsels.
Choice cuts: Am I Evil?, It's Electric
Read more...
Tymell
/
November 24, 2019 05:27 PM