Queensrÿche - Operation: Mindcrime (1988)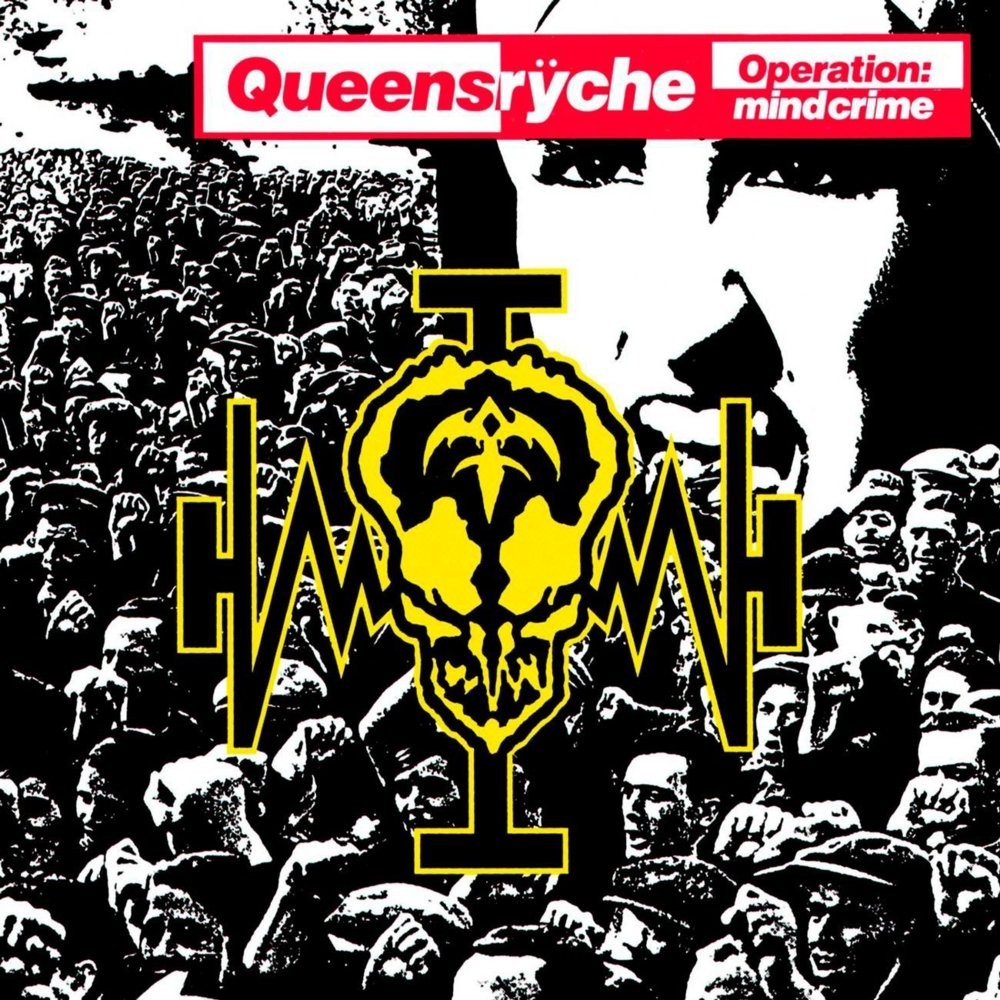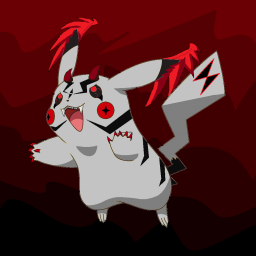 SilentScream213
/
August 17, 2020
/
Comments 0
/
0
I remember… My first expectations of this album, before having heard anything, were that I wouldn't love it, or at least, not as much as Rage for Order. The reasoning is simple; I loved Rage for Order because despite being an 80's Prog Metal album, it was built on incredibly emotive songs centering on the passionate vocals of Geoff Tate. The music was awesome, but the song structures were very straightforward and filled with explosive, anthemic choruses, and so it served the mood and the song rather than showing off technical prowess or wankery.
There are two reasons I was afraid this might change on Operation: Mindcrime. Firstly is the fact that it's much more readily labeled Progressive Metal, while Rage for Order seems to be considered more (un)traditional Heavy Metal with some prog elements, so I was afraid the songs might leave their simple yet catchy structures behind in favor of showing off how good they are. Secondly, I was fairly certain the album was politically based. I don't dislike political lyrics, but the problem is, I like music that makes me feel something. Political lyrics don't make me feel anything (other than frustration, either because the message is sadly true, or because it isn't true at all). I can appreciate sharp political commentary, but I can't fall in love with it or feel my chest tighten due to it. I feared Queensryche would abandon their emotive cheese in favor of a more educated and sophisticated lyrical direction.
I was so wrong.
YES this album is centered around politics and social issues, and it nails them unabashedly with an unforgiving edge, taking hits at capitalism, religion, the culture of pay offs and the tyranny of the one percent in America. But the album is not politically driven. It is character driven, and that is why it succeeds in terms of both storytelling and delivering powerful, emotive songs. Without spoiling anything major, the album is a very clear conceptual story of a man who becomes disillusioned with American society (highlighting the political and social issues). He ends up joining an underground revolution, experiencing crime, addiction, love, loss, insanity, and making all these things extremely personal (this is how the album holds you and doesn't let go). Lyrically, it remains incredibly passionate and evocative, a fantastically emotional tale that takes stabs at the big evils but never lets you forget about the individuals and their important experience.
Musically, they sacrificed absolutely nothing. The songs are still very catchy and hell-bent on creating melodies that will kick your ass, make your heart ache, or at the very least ingrain themselves in your head forever. And once again, Geoff Tate's vocals steal the show. The amount of harmonizing he does with himself here is insane, with just about every song featuring a chorus that could go down on any all time best vocal lines ever laid down. His voice is crystal clear, he enunciates well so following the story is easy, and his range is killer. The production for everything sounds amazing, especially standing out as an 80's album that hasn't aged a bit.
Another thing? There are no flaws. Not every song is perfect, but they are never doing anything wrong. Nothing remotely mediocre on this 15 track epic. Even the segues are cool, providing key story bits and often having some killer music to them, which is usually where concept albums can fall apart. One of the greatest albums of all time.
Read more...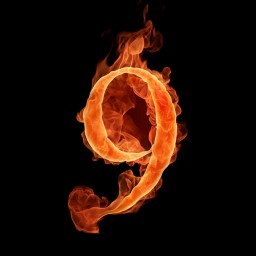 shadowdoom9 (Andi)
/
July 10, 2020
/
Comments 0
/
0
If you're in the prog-metal realm, then it's absolutely likely for you to know the famous Queensrÿche album Operation: Mindcrime, and its inevitable praise. Does it live up to the hype? Probably a masterpiece...
Unlike many other progressive metallers, Queensrÿche doesn't have members that are super talented, but they're still respectable. Geoff Tate soars through his vocals, though they sound a bit silly sometimes. The guitar riffs and solos are memorable. There's also complex drumming. The guys really rely more on what they are than what they do, so they aren't so special, and that's OK. Here it's not about the delivery, but their ability to deliver. (SPOILERS COMING!!)
The album starts with mood-setting intro "I Remember Now". A man named Nicky (it's spelled Nikki but that original spelling was a little girly, no offense) lies in a hospital bed, near catatonia. Suffering from amnesia, he was unable to remember any past memories, when suddenly all those memories start flooding back into his mind. Then it goes into the instrumental "Anarchy-X", a nice short overture. The first actual song "Revolution Calling" has a great catchy chorus. Nicky remembers that he was addicted to heroin and a future political radical frustrated with society's economic inequality and corrupting hypocrisy. He was manipulated into joining a secret revolution organization. In the title track, we find out about the organization, which is headed by a mysterious demagogue who goes by the name Dr. X. He's the one who manipulated Nicky to join the organization and become an assassin based on Nicky's drug addiction and the ability to brainwash. Dr. X hypnotizes Nicky with the trigger word "Mindcrime". Every time Dr. X says that code word, Nikki would be under the doctor's command to murder anyone the doctor wants him to.
In the next track "Speak", Nicky's position in Dr. X's organization starts to grow, and so does his ego and adherence to the doctor's future vision. In "Spreading the Disease", through one of Dr. X's associates, Father William, a corrupt priest, Nicky is hired the services of a nun who was formerly a teenage prostitute. Things starts heating up in "The Mission". The prostitute/nun's name is Sister Mary, and Nicky has a friendship and growing affection towards her. He begins feeling emotional doubt, wondering what the h*ll he was thinking, wondering why he would accept a deal to kill a friend of his. He begins to realize Dr. X's nefarious agenda. "Suite Sister Mary" is the 11-minute long epic of this album. Pamela Moore singing her part of Sister Mary in a duet with Geoff Tate is a good touch of affecting tension. Dr. X, seeing Mary as a potential threat to his cult, orders Nicky to kill her and Father William. Nicky murders the priest in Mary's church but felt unable to murder Mary, not even at Dr. X's command. The album gets more incoherent in "The Needle Lies", which returns to the mundane verse-chorus structure. Because of how much Nicky loves Mary, he tells Dr. X about wanting to leave the organization and elope with her. Dr. X reminds Nicky that if he Nicky quits, he would revert back to a helpless addict. In "Electric Requiem", Nicky leaves but finds Mary dead.
In "Breaking the Silence", Nicky mourns the loss and is confused, wondering if he succumbed to the command and killed her (the truth is, she killed herself after Nicky's last confrontation with Dr. X, but absolutely nobody knew until the Mindcrime at the Moore DVD). At that point, Nicky has descending into insanity. He runs around town yelling Mary's name. In "I Don't Believe In Love", he further degenerates into distress as he continues running and screaming. However, the police, who happen to be around and know about the death of Mary, notice Nicky holding a gun and jumped to the conclusion that he is the murderer of Mary (false) and Father William (true). They capture Nicky and knock him out hard with a nightstick. "Waiting for 22" is just a short interlude. In "My Empty Room", Nicky wakes up in a mental hospital, having lost most of his memory after that knockout and all he could think of was his last moments with Mary. The final song and major single "Eyes of a Stranger" is the second most-memorable song of the album and has the best chorus. Back in the present, Nicky has regained his memory, but staring through a mirror, is unable to recognize himself anymore.
The album is a lot like the guys who made it, greater in the ability to deliver, not the delivery itself, and in order to fully experience how they were able to deliver the music and the story, you have to listen to the entire album. The album is a soundtrack to a story of immoral betrayal. I would recommend this to any fan of old-school progressive metal, an impressive album best known as the first true progressive metal opera!
Favorites: "Revolution Calling", "Operation: Mindcrime", "The Mission", "Suite Sister Mary", "Breaking the Silence", "I Don't Believe in Love", "Eyes of a Stranger"
Read more...
Release info
Release
Operation: Mindcrime
Sub-Genres
Progressive Metal (conventional)
Voted For: 0 | Against: 0
Heavy Metal (conventional)
Voted For: 0 | Against: 0