Exodus - Persona non grata (2021)Release ID: 32452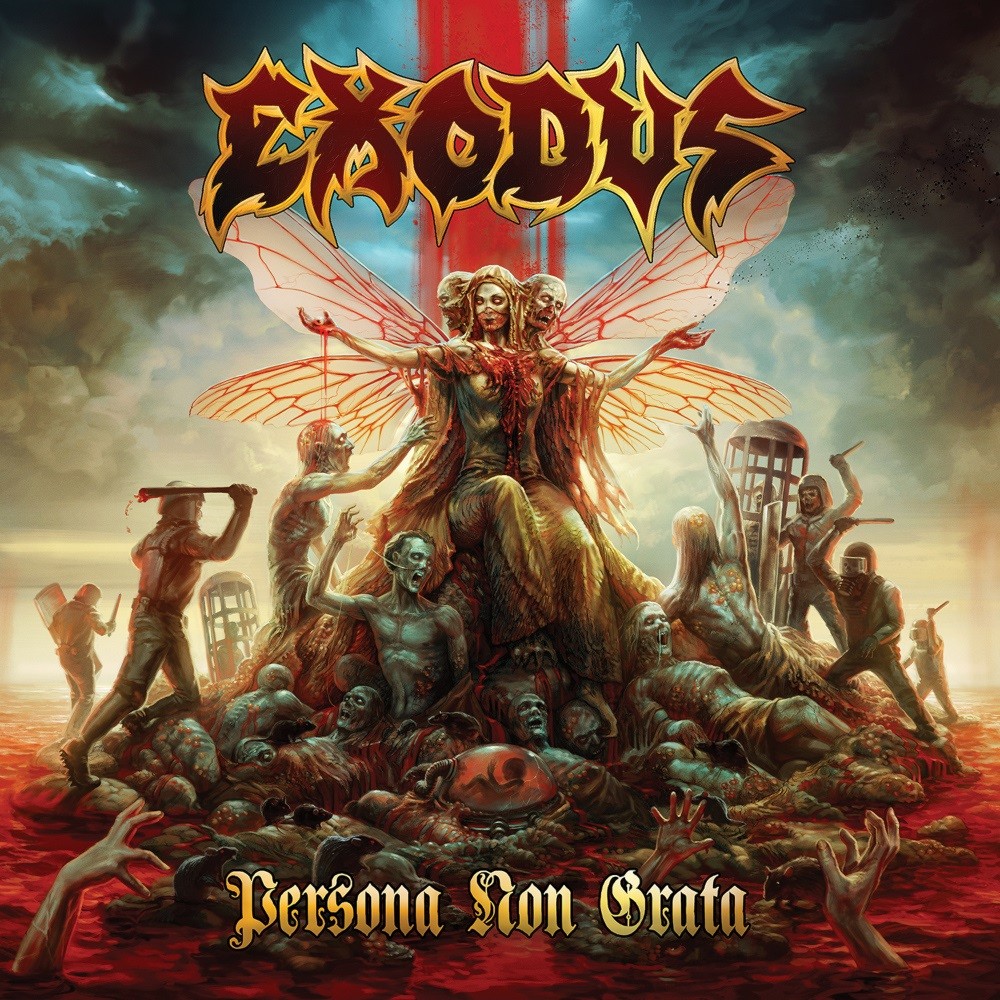 Vinny
/
December 28, 2021
/
Comments 0
/
1
Taking the discography in chronological order I lose interest in Exodus somewhere around Impact is Imminent. With the first three albums from the band being all I really needed in my collection I simply stopped bothering after the flawed yet still very entertaining Fabulous Disaster. Knowing Souza's ability to get up and leave the band at the click of his fingers and Holt's excellent sideline in Slayer over the years, it did make me wonder why they even bothered anymore. 2014's Blood In Blood Out received favorable comments on the internet but it still didn't ignite any fire in me to seek it out and give it a listen. In all honesty it was Tom Hunting's unfortunate cancer diagnosis that got me looking at the band's activity again and so a listen to Persona Non Grata inevitably followed.
Worth saying that why I do not dislike it as such, opening and title-track Persona Non Grata is not that strong an opener for me. It is saved however from what soon becomes obvious as being the albums real strength - its sonics. With all tracks being written by Holt (with the exception of track 3 that is written by the other guitarist, Lee Altus), it is understandable as to why the album is so riff and sonics driven. Holt's years of experience show on Persona Non Grata and this is probably one of the most entertaining thrash metal albums I have heard all year. The relationship between the two guitarists sounds tight throughout this album and the variety in pacing and indeed styles makes the album an all the more enticing prospect. Inevitably, Souza is the other standout performance on here. His voice sounds better than I remember it being back in the day in all honesty and his vocal chords shred as well as either of the aforementioned six-stringers.
This is not to say that Hunting's drums and Gibson's bass performances are lost or sub-par by way of comparison. The assured twanging rumble of Gibson's bass tracks across the whole album, subtle yet assertive as it goes and Hunting shows no signs of struggles from his illness as he turns in a solid performance on the skins. The weaknesses on Persona Non Grata are two-fold really. Firstly, it is too long. There's no way this album needs to be an hour long. It is good enough for eight tracks instead of twelve, with Cosa Del Pantano, Elitist and Antiseed all being great places to start cutting at. Secondly, Persona Non Grata is massively inconsistent. It is hard to believe the same guy who wrote The Years of Death and Dying also was responsible for the unnecessarily dramatic album closer also. Showing a penchant for dropping in a couple of mid-paced tracks like Prescribing Horror and the aforementioned The Years of Death and Dying (which drips groove metal also by the way) makes tracks like the title-track seem baffling in comparison. However, this is still a great Exodus album that should give some of the younger bands in the scene some real food for thought. There is a depth to the song writing and indeed some aspects of range in Souza's vocals to boot and although not flawless by any means Persona Non Grata is a solid album that reminds us that there is very much life in the old dog yet.
Read more...
Release info
Release
Persona non grata
Sub-Genres
Thrash Metal (conventional)
Voted For: 1 | Against: 0