Alcest - Écailles de lune (2010)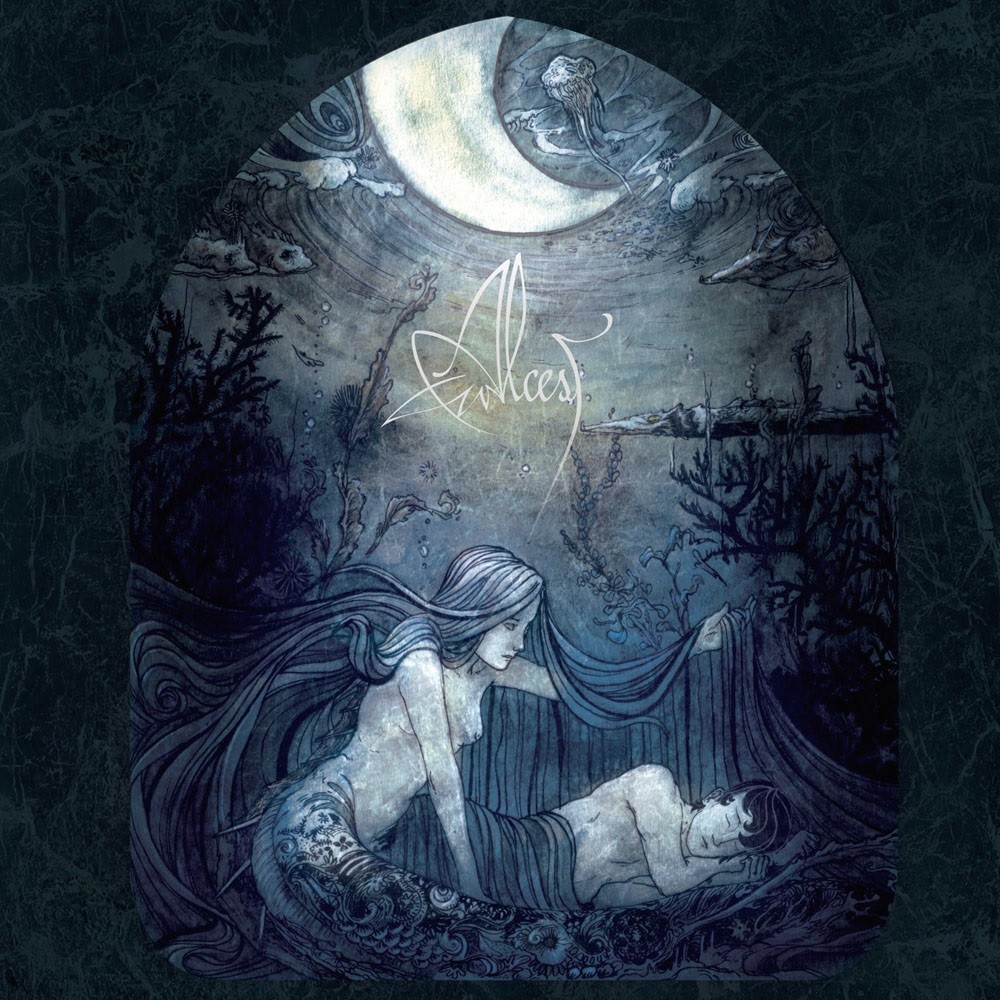 Sonny
/
June 07, 2020
/
Comments 0
/
0
I took a shedload of mushrooms once and had a trip where I was soaring up among the clouds and I could see what looked like the whole world laid out below me. There was this giant tree that towered above everything else and it said to me "everything will be OK" and you know what, it was. The first part of Écailles de lune strongly reminds me of that as if that moment of hope was put into music and if that was all I got out of this, then that would be enough for me. Luckily, the second part of Écailles de lune is even better than the first and is my favourite track on the album, veering from frosty atmo-black to dreamy shoegaze effortlessly and seamlessly, both parts combining for a nineteen-minute epic of gorgeous music.
Side two kicks off with Percées de lumière, which is pretty solid and may be the most black metal track on the album. This is followed by a short and fairly pointless ambient piece before Solar Song comes floating in on a fluffy white cloud, shining it's rays of hope down on all below. The album closes with Sur l'océan couleur de fer, a dreamy piece that feels like floating away to a restful doze on a sunny hillside.
Some albums have a perfect time and mood and listening to this on a Sunday morning in early June just feels so right. It used to be Souvenirs d'un autre monde, but I think this has now taken over as my favourite Alcest album. Neige showing other, more ham-fisted exponents of blackgaze, exactly how delicately the genre should be approached.
Read more...
Release info
Sub-Genres
Post-Metal (conventional)
Voted For: 0 | Against: 0
Blackgaze
Voted For: 0 | Against: 0