Alcest - Spiritual Instinct (2019)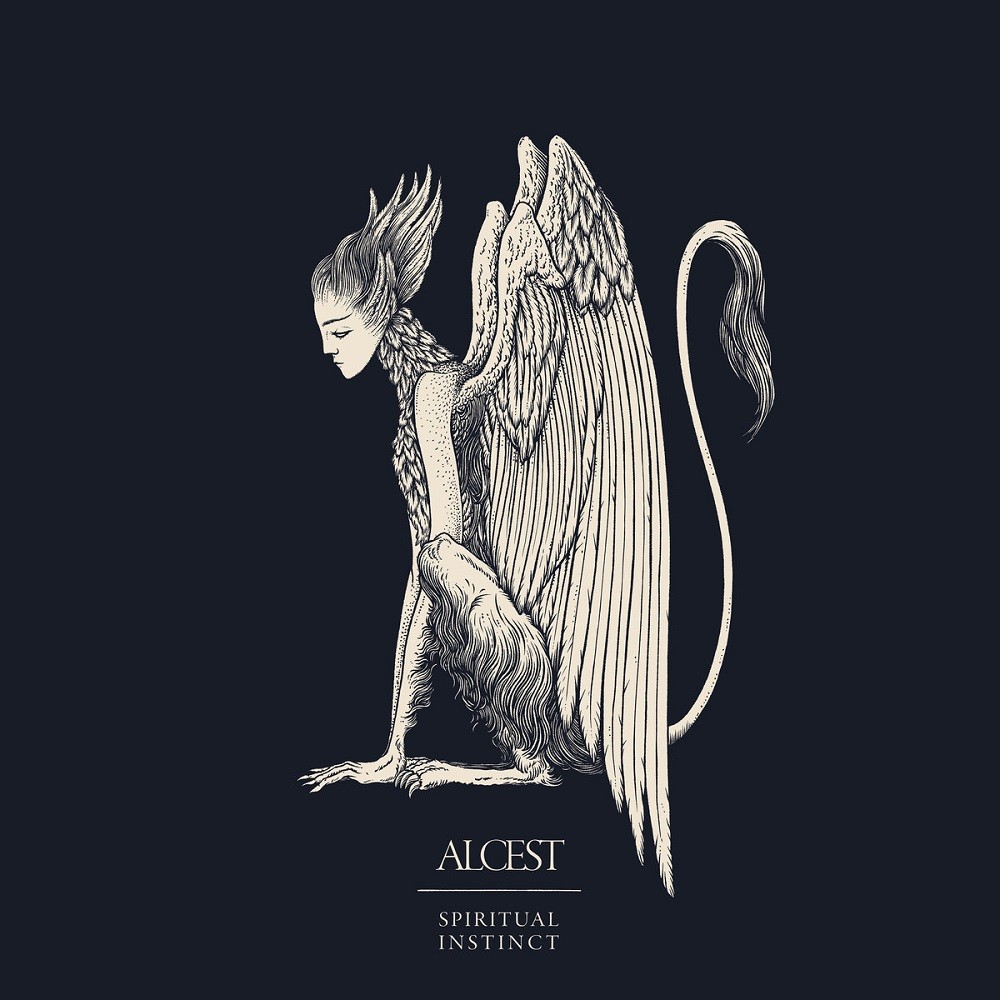 illusionist
/
November 13, 2019
/
Comments 0
/
0
Neige and Alcest return with easily their most cohesive and impactful full-length experience since Écailles de lune.
The most piercing peaks of longing and despair from the aforementioned album and the best melodic sensibilities of Shelter can both be found here, working in tandem far more seamlessly and effectively than on Kodama. Indeed, it feels as though Alcest have been searching for and building towards this for the last several years. After taking a couple weeks to digest it all, I now view Spiritual Instinct as a wonderful summation of Alcest's musical essence over the years.
Multidimensional songwriting that weaves in and out of subtle heartfelt melodies and penetrating black-gazey riffs in intricate ways make this a huge grower that requires repeat listens. When the two contrasting elements converge, Alcest touch the celestial bodies above with some breathtaking highs of emotional catharsis. This isn't necessarily anything new for those who have listened to the first three Alcest records, but part of what gives Spiritual Instinct a unique edge is the outstanding modern-sounding production that enhances the delicate (yet crushing) and warm (yet distant) nature of the music better than ever before.
In addition to being exceptionally well-produced, it also a well-paced and well-constructed album.
From the blackened riff-coaster of "Les jardins de minuit" to the more traditional angelic Alcest fare "Protection"... from the rock-oriented post-punk momentum of "Sapphire" to the slow build-up of raw emotion that is "L'île des morts"... and from the haunting ambient break "Le miroir" to the enigmatic closer "Spiritual Instinct" that is at once tender yet hazy and impenetrable... it is clear that this release was crafted with great care for the full listening experience. Spiritual Instinct begs to be listened to all-together, ebbing and flowing naturally with each track offering something different for the well-attuned Alcest ear.
When you take into account that this is also a fairly concise effort by the band without some of the wayward meanderings of Les voyages de l'âme, for example, it becomes clear that Spiritual Instinct is a true high-water mark in the Alcest discography. Quite likely my 2019 Album of the Year. Highly recommended, especially if you enjoyed early Alcest releases.
Read more...
Release info
Release
Spiritual Instinct
Sub-Genres
Post-Metal (conventional)
Voted For: 0 | Against: 0
Blackgaze
Voted For: 0 | Against: 0