Nevermore - Dead Heart in a Dead World (2000)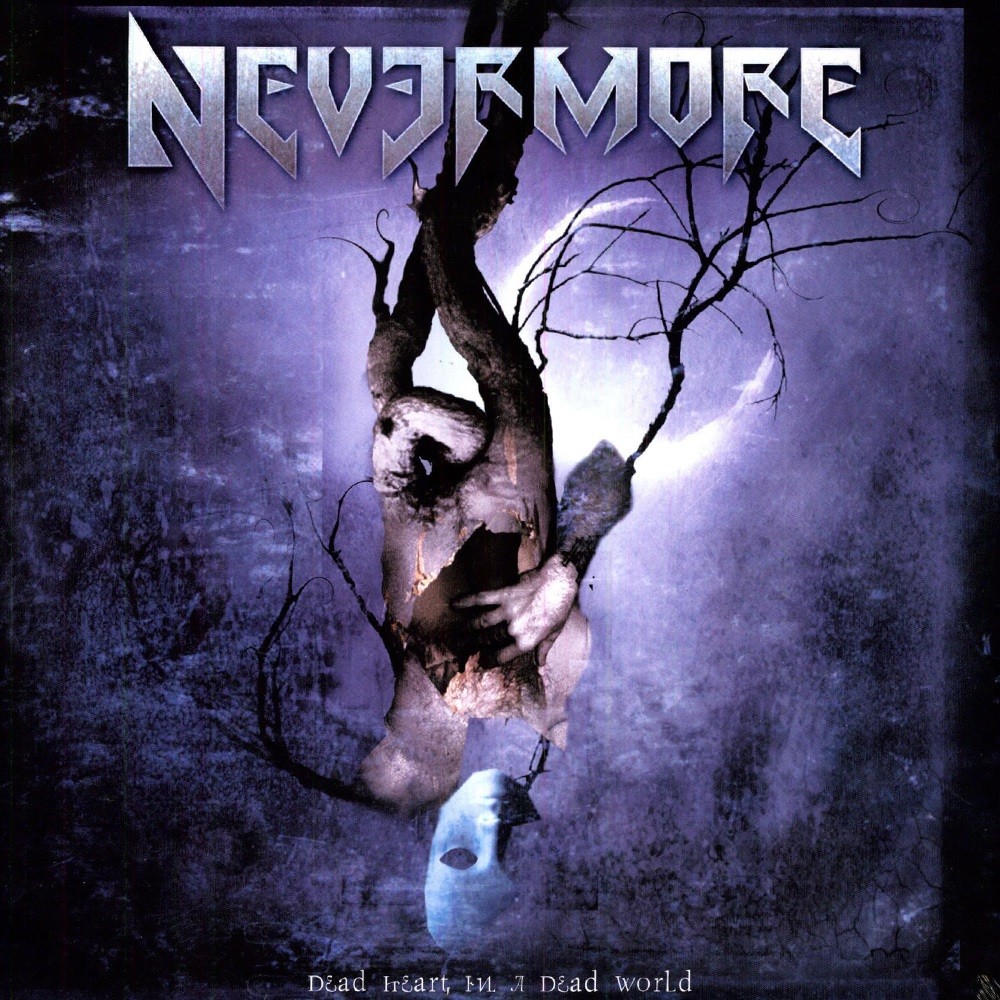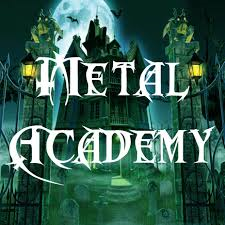 Daniel
/
August 26, 2021
/
Comments 0
/
0
This might sound really strange but even though I've been familiar with Seattle's Nevermore since the very beginning of their career & have generally regarded them as a class act, I'd never actually checked out their most celebrated release in 2000's "Dead Heart In A Dead World" until now. In fact, it might just be the ONLY Nevermore album that I hadn't checked out which is nothing short of mind-boggling. Don't ask me why though because I have no idea. I guess circumstances have just conspired against me but better late than never. I didn't get around to their amazing third album "Dreaming Neon Black" until a decade after it was released either but it totally blew me away & I still regard it as a genuine classic to this day so the idea of an even more highly praise-worthy follow-up was something that left me genuinely excited.
From the outset, there are a couple of things worth noting about 2000's "Dead Heart In A Dead World". Firstly, 1996's "The Politics Of Ecstasy" & 1999's "Dreaming Neon Black" were both dual guitar efforts however their fourth album would be the first Nevermore record since their self-titled debut where lead guitarist Jeff Loomis has been the sole axeman & this sees the band having never sounded more tight & focused. Jeff's lead work is simply outstanding & is the clear highlight of the album with a lot of attention to detail having been shown in his note selection, tone, phrasing & the presentation of his lead work within the context of the production. It's really paid off too although I struggle to see how this material would have been reproduced in a live environment without the assistance of a second guitarist. Perhaps they recruited one for the purpose. I'm not too sure.
The second thing worth mentioning is that "Dead Heart In A Dead World" would be the first Nevermore record to make use of seven-string guitars & this is important because not only has it changed the tone of the album but it's also had a noticeable impact on the stylistic direction too. Don't get me wrong. This is still pretty obviously a Nevermore release but the style of the riffs has moved away from the thrashier approach that was taken on previous works & has morphed into a heavily down-tuned & crushingly heavy groove metal monster that sounds a lot more like Pantera & Machine Head than it does Metallica or Slayer. It would seem pretty obvious to me that this is the result of Loomis having experimented with his new instrument & finding that a chuggier & more rhythmic bottom-string approach works a treat when trying to harness the additional lower register he now had available to him. Throw in a seriously tight & brilliantly executed rhythm section & present it with a vibrant & super-precise Andy Sneap production job & you've got a particularly potent metal arsenal on your hands. The only question is whether that particular sound appeals to you as much as Nevermore's previous work. I think the answer to that is no for me personally. "Dead Heart In A Dead World" is certainly a high quality release in its own right & the tracklisting is not only extremely consistent but is also studded with genuine highlights. It's just that those highlights rarely take me to the same stratospheric levels as the ones on its predecessor & I'd suggest that this is primarily a taste thing. Front man Warrel Dane does a great job at riding the wave of energy that the band were summoning but he can occasionally be over-shadowed by the ridiculous quality of the instrumentation going on around him. Drummer Van Williams has had an absolute blinder here & I particularly love his ride cymbal work. He really is a human metronome & Sneap has got the drum sound absolutely spot on for this type of music. In fact, the bass & drums are so tightly entwined & in sync that it's hard to think of them as different instruments.
The end result of all of this is hard to categorize to be honest as it doesn't seem to fit comfortably into any of the usual boxes. The common consensus seems to be that it sits somewhere between progressive metal & classic heavy metal though but I'd like to dispute that. If you put this album on next to Iron Maiden, Dio or Judas Priest then you'll very quickly realise that they don't have all that much in common. This music is much chunkier & heavier than 99% of the more conventional heavy metal bands you'll find & the down-tuned tone & rhythmic approach to the riff structures sees it sitting much more comfortably under the groove metal tag. Is it progressive? Weeellll… not in the traditional sense of the term as it's not particularly technical or spacey however I can't deny that the clinical approach to the execution & the super-crisp production job give it a noticeably progressive feel & that's enough for me to make a call on a progressive groove metal tag for this record. It reminds me of some of Devin Townsend's records in many ways as I've often felt that his releases don't sound particularly progressive but I fail to find any more suitable terms to describe them.
If you love impeccably produced & executed metal music then you'll no doubt really enjoy "Dead Heart In A Dead World". It's a classy release from an extremely talented group of musicians who know exactly what they're doing & go about flexing their creative muscles with an effortless charm. There are no weak tracks included but I can't deny that there are a couple that don't interest me as much as others (see "We Disintegrate" & "The Heart Collector") which sees me stopping just short of reaching for my higher scores. The cover version of "The Sound Of Silence" was a real surprise though. I immediately assumed that I'd hate it given my general aversion for the original & similarly bad experiences with other attempts to tackle it however Nevermore's version takes an enormous amount of creative license in presenting itself as one of the heaviest inclusions on the tracklisting which results in it sitting just behind album highlight "Inside Four Walls" for my favourite track on a very strong & professionally put together release.
For fans of Communic, "Shadow Work"-period Warrel Dane & "The Year The Sun Died"-era Sanctuary.
Read more...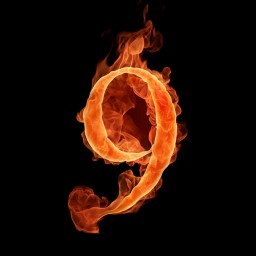 shadowdoom9 (Andi)
/
June 24, 2019
/
Comments 4
/
0
I've already mentioned the perfection of Dreaming Neon Black, but this album tops it off slightly more. Dead Heart in a Dead World is probably the best Nevermore album yet! This album has the band's signature progressive metal sound now with more influences from other genres, from the extreme elements of thrash metal, death metal, even a little black metal, to a bit of the more traditional power metal. That's what Queensryche should've had after their Promised Land album, instead of just...grunge, though I like Queensryche's albums slightly more now.
Not only that, this is Nevermore's first album with 7-string guitars, and this was at a time when 7-string guitars were getting more popular outside a few death/progressive metal bands and the nu metal part of scene. This proves that 7-string guitars aren't just for those bands and that has inspired many newer bands of different metal genres to start expanding the number of strings and their creativity.
The opening track "Narcosynthesis" is not the best song but has the typical solid riff-wrath. The first part is filled with anger, then it disappears in a slow cleaner chorus, the anger rises back up. "We Disintegrate" is one of my favorite songs in the album. Lead singer Warrel Dane shows his vocal ability like a metal god, singing in 4 different tones, from baritone to falsetto. The chorus is just filled with passion and sorrow. Fantastic! "Inside Four Walls" is kind of an angry protest against the mind-controlling government and religion. There is some more strong complex drumming and riffing under the raging line, "Is this the American way?... NO!!" But is this the American way of metal?! YES!!!
After all that bursting anger comes "Evolution 169", a ballad full of sorrow with a wonderful chorus. "The River Dragon Has Come" is one of the more popular Nevermore songs. An "unstoppable flood" digs everyone into his grave with no shelter or salvation. The whole "River Dragon" metaphor is a good idea with its dragon theme similar to "Becoming the Dragon" by Trivium, but the chorus is too repetitive with its same lamenting tone. "The Heart Collector" is another perfect song that helps you focus on what others expect and the "Heart Collector's" song to feel the pain of salvation within temptation (wait, did I just mention a couple other metal bands??). "Engines of Hate" is a great blood-driving song so insane and merciless. It has a mystical fast rhythm but gets broken up by a strange melodic bridge towards the end. That song's a good prelude to the band's next album Enemies of Reality.
You all remember the Simon & Garfunkel song, "The Sound of Silence"? Well who knew you can turn it into a death metal-sounding thrash tune with drilling riffs and a wonderfully gloomy theme!? That's what Nevermore did here! "Insignificant" is actually very significant, one of the saddest power ballads Nevermore has done. The lyrics talk about everything breaking down into insignificance and insanity with evidence of weakness. "Believe in Nothing" is another good ballad with happy-sounding classical guitar, showing a journey ending in emptiness and strange peace. That's actually how I became interested in this band, because one of my favorite bands, All That Remains did a cover of this song. The title track has a dark intro and shows what we see and feel in a cold, dead world. The rhythm may be broken, but the solo and chorus is dark and extraordinary. Man is definitely alone, but this album isn't!
Overall, this album has amazing guitar work and solos despite a bit of repetition, excellent drumming, great bass, and outstanding vocals, not to mention the strangely superb metaphysical philosophical lyrics and Andy Sneap's brilliant production. Great job guys!
Favorites: "We Disintegrate", "Inside Four Walls", "The Heart Collector", "The Sound of Silence", "Believe in Nothing"

Read more...
Release info
Release
Dead Heart in a Dead World
Sub-Genres
Progressive Metal (conventional)
Voted For: 0 | Against: 0
Heavy Metal (conventional)
Voted For: 0 | Against: 0