Running Wild - Branded and Exiled (1985)Release ID: 2139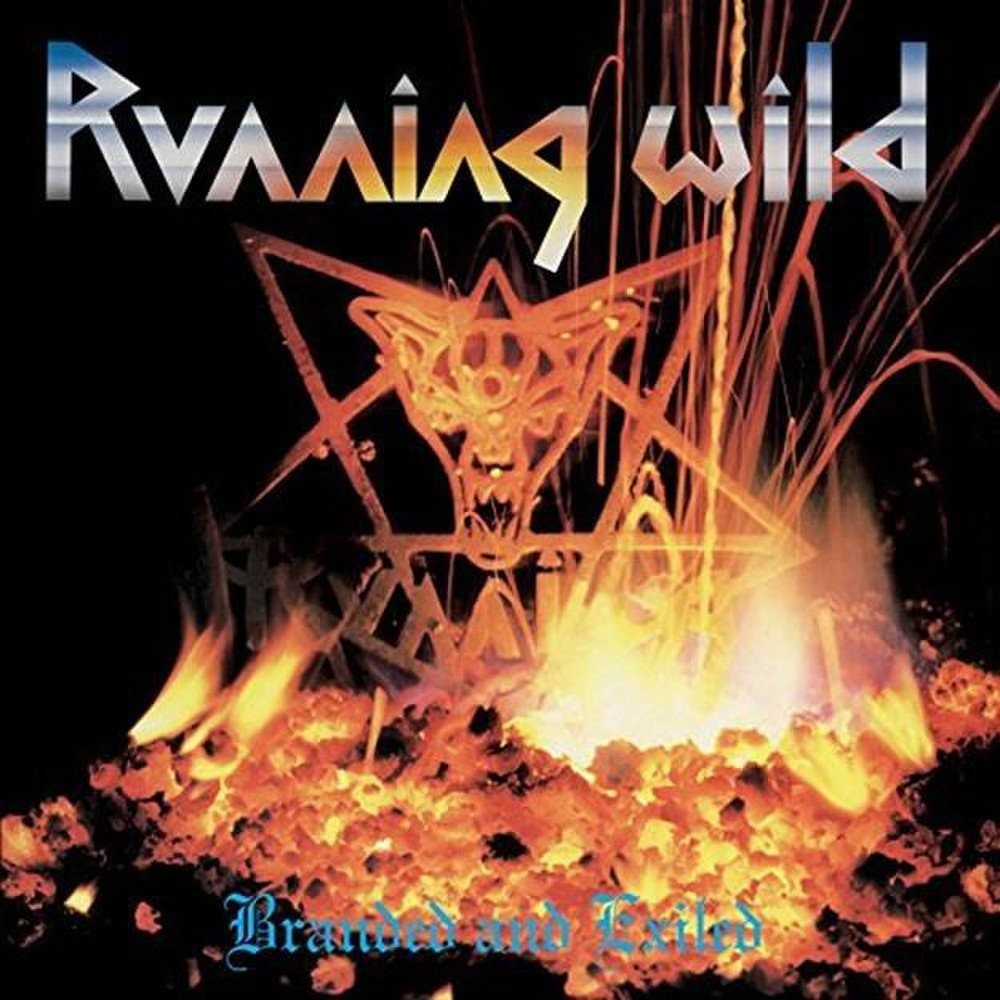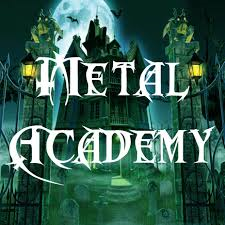 Daniel
/
May 25, 2019
/
Comments 0
/
0
The 1984 debut album from four-piece Hamburg heavy metal outfit Running Wild entitled "Gates To Purgatory" didn't exactly set my world on fire but it made a reasonable impact on the underground metal scene at the time. The band didn't muck around with regards to a follow-up as they entered the studio again just eight months after their debut hit the shelves, only this time with a slightly different lineup. Their guitarist Gerald Warnecke (who was generally known as Preacher) left the band shortly after the release of "Gates To Purgatory" & was replaced with Majk Moti who would stay with the band for the next five years. Interestingly enough, Preacher had been studying theology during his time with Running Wild & he'd eventually go on to actually become a preacher in the literal sense of the term which seems in direct opposition to the Satanic image & lyrical content that Running Wild were pushing back in their early days. So perhaps Gerald's religious beliefs contributed to him leaving the band. I'm not too sure but I'm sure one of you will know so please feel free to tell everyone in the comments section.
It would seem that the fresh lineup was probably the most major change for Running Wild when you compare the two records really. The pirate themed power metal the band would become known for in the future was still a fair way off but you can definitely see signs of that sound developing here which makes Running Wild's sophomore effort somewhat of a transitional release that sees a few new ideas given a test run without completely letting go of the band's roots. I have to admit that I'm not a huge fan of the production which tends to be a bit flat & lacking in energy. There's very little bass guitar in the mix & the rhythm guitars have had a lot of their natural brightness sucked out of them while the cymbals could definitely do with some more high end to give them more impact too. Having said that, the overall sound is quite open & dry with plenty of space so you're unlikely to feel suffocated.
Stylistically, Running Wild haven't really gone for anything drastically different to before. The cover artwork & lyrical approaches are still aimed directly at the same sort of Satanic imagery that Venom had built their career on, which begs the question as to why Running Wild never earned a mention in discussions on the First Wave Of Black Metal when bands with similarly questionable credentials like Venom & Mercyful Fate were. It doesn't make much sense to me to be honest but I will admit that Running Wild were definitely less successful in their attempts to create dark & forboding atmospheres so perhaps that's the reason. The music on display once again sticks to the familiar Judas Priest & Accept model with a little of Venom's more up-tempo speed metal tossed in here & there. In truth, there's probably a little less of the speed metal included than there was on the debut with a good chunk of this material following a ploddier mid-paced tempo that seems to be missing a bit of excitement for the most part. I just find the majority of this material to sound pretty lethargic to be perfectly honest. I wasn't a fan of "Gates To Purgatory" but I like "Branded & Exiled" even less. Once I examined the record in a little more depth though it became pretty clear as to why though.
Preacher was responsible for writing half of the debut but with him gone it was left to front man Rock 'n' Rolf to write seven of the eight songs & I don't think it's any coincidence that the riff structures & composition sound more basic in comparison. The use of simple verse/chorus song structures doesn't help either. Rolf's vocals are another concern for me too. He's still utilising the grunty & monotonous Cronos-style delivery we heard on "Gates To Purgatory" with very little of the higher register stuff he'd lean more heavily on in later years. We only get the occasional shriek here & there. But there's something very annoying about Rolf's tone here & I can't help but feel that I'm listening to a bad karaoke cover version a lot of the time. I'd imagine that this is probably emphasised by the more melodic instrumentation too & that brings me to another point I'd like to highlight. The riffage seems to be a little more melodic than it was on the debut which clearly points to a more European sound & the future of Running Wild. I often hear a fair bit of 90's Megadeth in this record too which again hints at a more accessible form of metal so the building blocks for Running Wild's classic pirate-oriented sound are visible.
There are no ballads here but it's definitely a cleaner record than the grittier debut was which isn't necessarily a good thing. I always know I'm in trouble when my favourite tracks on an album are generally regarded as the weakest numbers. It indicates that I'm just not fully accepting of the character traits that the band are really selling themselves on & that's certainly the case here. A track like "Mordor" is a good case in point as it sounds almost phoned in to me but it seems to have a very strong following. I will admit that I hear a lot of influence on Death in the chuggy mid-paced tremolo riffs but they could just as easily be construed as a fairly substandard attempt to emulate Iron Maiden. And closing number "Chains & Leather" is another example as it just seems like an appalling shot at the Judas Priest audience participation anthem to me. It's an absolute shocker. I dunno… is Running Wild one of those bands that are simply not for me? On the evidence of their first two albums it would seem like a definite possibility.
Read more...
Release info
Release
Branded and Exiled
Sub-Genres
Speed Metal (conventional)
Voted For: 0 | Against: 0
Heavy Metal (conventional)
Voted For: 0 | Against: 0