Immolation - Dawn of Possession (1991)Release ID: 641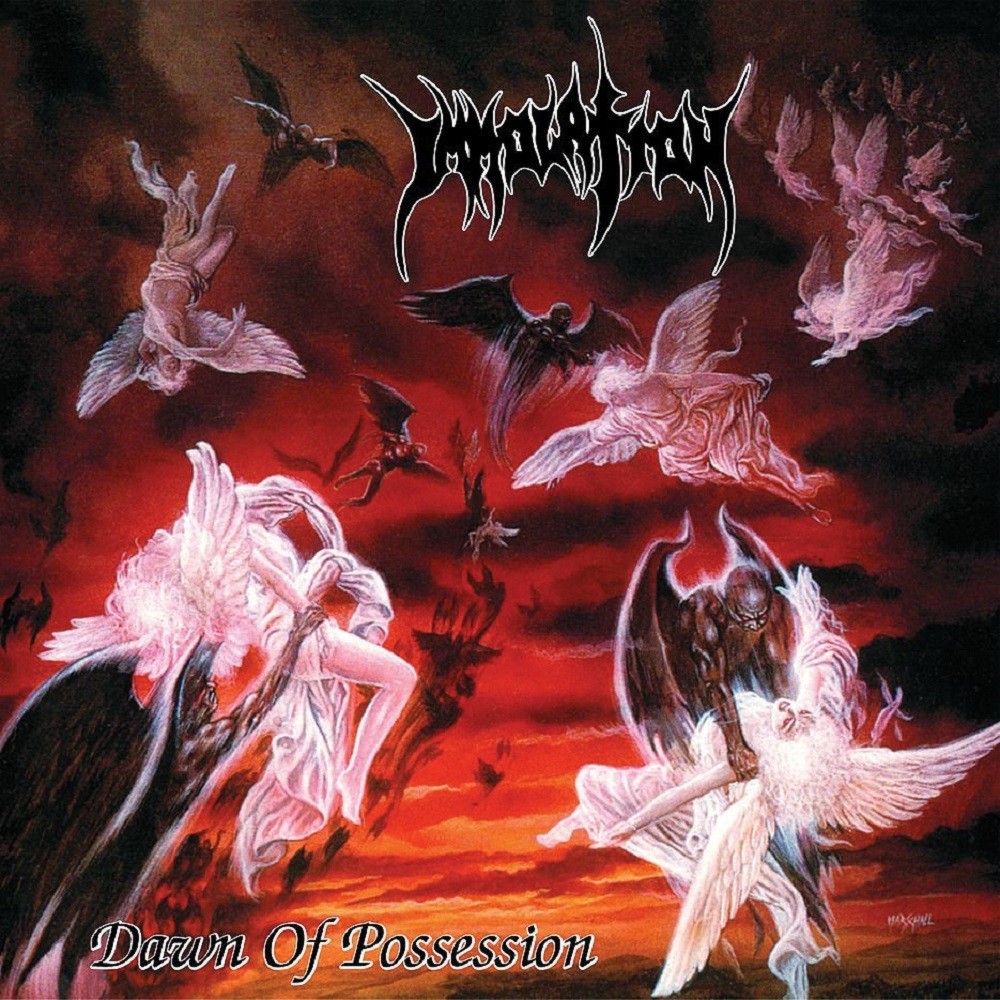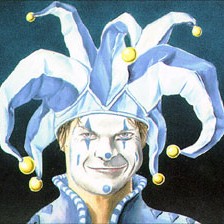 Ben
/
April 29, 2019
/
Comments 0
/
1
It's quite difficult for a death metal band to be truly unique, but Immolation have always had an immediately recognisable sound. Dawn of Possession is an incredibly tight and original album, particularly when one considers it was released way back in 1991. Every member of this band does things ever so slightly differently to everyone else, which results in an unusual yet captivating experience.
Guitarists Vigna and Wilkinson create riffs that are dark, crawling evil in audible form. Although it's a unique rhythm sound, if I had to pick an influence, I'd go with Trey Azagthoth from Morbid Angel. The leads are less incredible, with only occasional short bursts that don't come close to Trey's work with the aforementioned band. Smilowski's drumming is interesting throughout, never resting on his laurels for a second. He plays every trick in the book while never losing touch with the musical themes around him. He blasts when necessary, but provides time changes, thunderous beats and rolls all through the 10 tracks. It's an awesome performance! Dolan's vocals are also instantly recognisable, being incredibly low and guttural. He sounds like he's putting hardly any effort into it yet produces such vomitous results that work perfectly with the album's dark atmosphere.
Dawn of Possession is not for the faint of heart. If you're not into death metal, then this isn't the place to start. It's relentlessly suffocating throughout its 42-minute running time. But anyone into bands like Morbid Angel and Gorguts should get this as soon as possible. Highlights are Into Everlasting Fire, Burial Ground and the epic Those Left Behind. Two thumbs up from me!
Read more...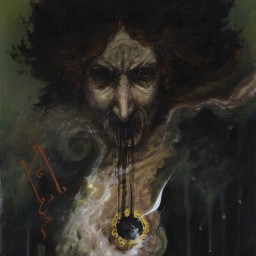 Vinny
/
September 05, 2021
/
Comments 0
/
0
Although not part of my regular death metal menu back in the late 80's and early 90's, Immolation are now a band that I class as being in the highest echelons of death metal royalty. I struggle to find many bands within this most extreme of genres that can maintain a presence for over thirty years and are still to this day capable of delivering relevant if not all that expansive death metal. With me having coming to the Immolation party late there are a few years of catching up to do still (Harnessing Ruin and Shadows in the Light are yet to get even an initial spin) and having come round to their last offering it is clear to see that the guys have lost none of the urgency and menace of their debut offering over all those years.
I bagged a limited edition repress of Dawn of Possession on gold vinyl this past week and I really cannot think of a better colour to represent the standard of death metal on offer over these ten tracks. Comparable most definitely with Morbid Angel only less sonically driven, Immolation carved a niche in death metal with scathing intensity, laser-fire leads and cavernous vocals that chilled to the bone. That now trademark shifting and abrupt riffing style that manages to stay on the right side of lurching without becoming floundering or simply butt-fuck ugly, is here in its raw glory at the very start of the establishment of that Immolation sound. Smilowski's drums seem to be rooted in the very earth around them on here and the mix job to allow them so much presence without ever dominating the soundscape is credit to Harris Johns.
The pairing of Vigna and Wilkinson is a devastating dual attack to contend with. I can sort of forgive the lack of obvious lead work that is paired back to these short bursts of sonic chaos as they complement the blistering pace superbly throughout and I can only surmise that to drop lengthy, shredding solos in here would disrupt the flow way too much. Those stabs on the end of riffs are enough compensation in the grander scheme of things anyways.
At the front of everything, the monster that is Ross Dolan growls and rumbles away like some high commander of all the seemingly unstoppable demons that adorn the album cover. His presence is very much the overarching experience for me that I take away from any listen through of Dawn of Possession. Like the drums, the contribute massively to the success of the album but they rightfully dominate proceedings for me, underlining all that is ghastly about extreme music perfectly. Immolation's debut is so important because it not only kept to the playbook on extremity but allowed individual musicianship to shine also, which in turn gave Immolation identity in a rapidly expanding genre and that uniqueness remains with them to this day.
Read more...
Release info
Release
Dawn of Possession
Sub-Genres
Death Metal (conventional)
Voted For: 0 | Against: 0