Sonata Arctica - Ecliptica (1999)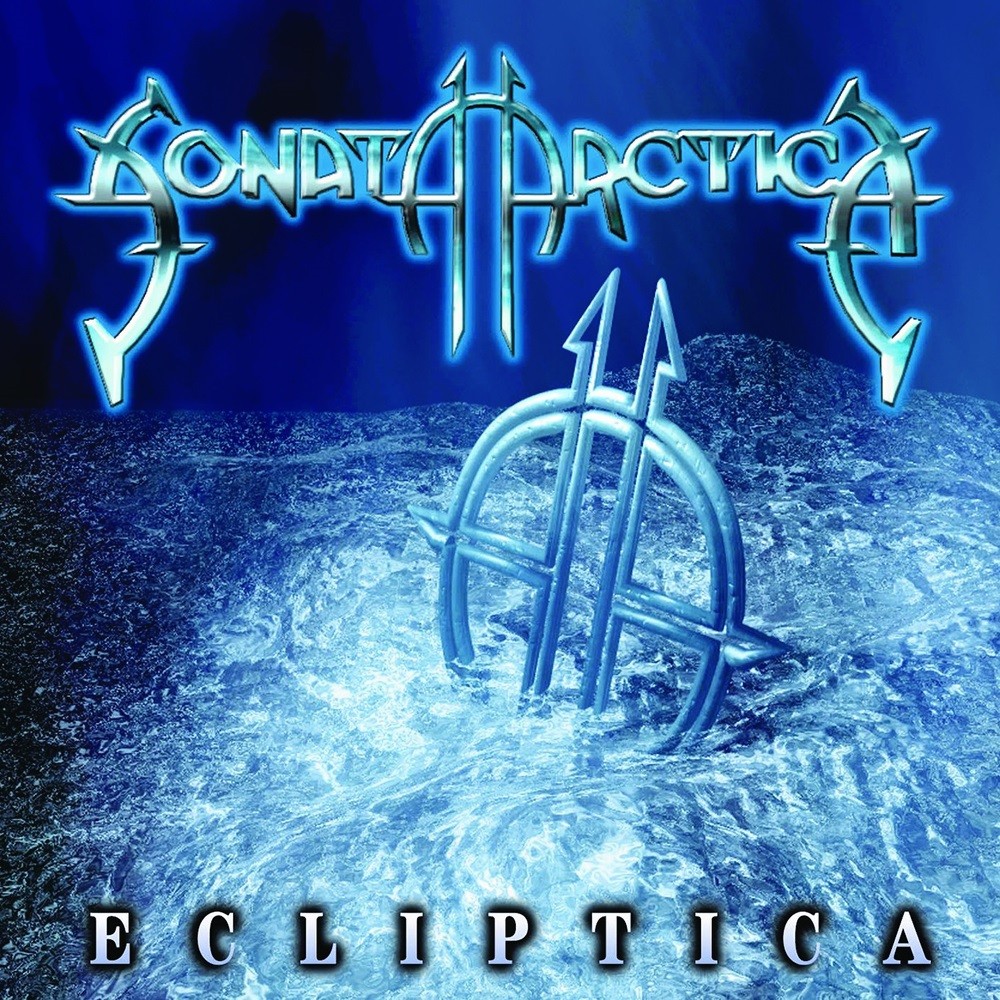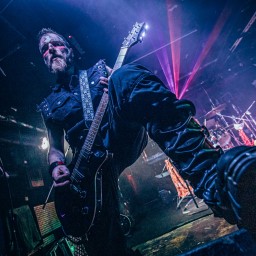 MartinDavey87
/
February 12, 2021
/
Comments 0
/
1
Power metal has always been the ginger-haired stepchild of heavy metal. It's cheesy. It's repetitive. And sometimes it's Sonata Arctica, in which case, it kicks ass!
Sonata Arctica's debut album burst onto the scene with such gusto and youthful enthusiasm, it's hard not to like it. There's fast-paced neoclassical speed metal guitar shredding, and lots of cheesy 90's keyboard harpsichord sounds. The lyrics focus on the usual themes of fantasy, love, kingdoms and over nonsensical topics we're not really bothered about, because it comes with the territory, and above all else though, it really is 100% cheese, and that's what we love about the genre!
I first came across this band when I heard 'Replica' on a compilation CD. I loved it! I was completely blown away by how awesome this band sounded and to this day, that is still one of my favourite songs (and I still have no idea what it's about, either). I rushed out to get 'Ecliptica' and was not disappointed. 'Kingdom for a Heart', 'Full Moon', 'Letter to Dana', 'Mary Lou' and 'Picturing the Past' are all fine examples of why power metal should never be so easily dismissed. Oh, and 'Replica' too!!!. This album is worth it for that song alone.
I've been stuck for ages writing this review, struggling to think of anything clever or witty to say. The truth is, this is a typical power metal album, and if you're not a fan of the genre, you won't notice any difference here between Sonata Arctica and any other band. But there's just some sort of charm about this record that makes it fresh and exciting, and definitely worth trying out.
Read more...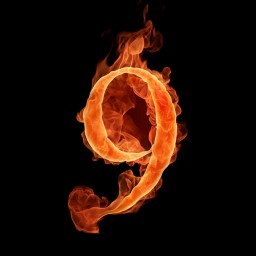 shadowdoom9 (Andi)
/
June 26, 2019
/
Comments 0
/
0
Sonata Arctica began their power metal journey in a bang with their 100% perfect debut Ecliptica! It is one of the best albums I've ever listened to in my earlier epic metal taste. Seriously! What kind of power metal fan would say hateful expressions about this album? Well this is gonna be a positively positive review because there's nothing negative about this album. OK, these guys aren't the best musicians of lyric-writers, which might turn a few people off, but what really matters? How the music sounds, of course! Wonderful from beginning to end, that's how great it is. The song are not bad, mediocre, or good, so what are they? They're great and awesome, plus an epic 7-minute closer you don't wanna miss! And the ballads are so beautiful. In case you didn't know, they started in winter 1995/1996 as a hard rock group called Tricky Beans/Means. Then in 1997, inspired by the Stratovarius hit album Visions, they changed their style to the power metal sound they're known for today. Then right before recording this album, record label Spinefarm Records asked them to change their name for better metal album sales, and the band settled on "Sonata Arctica". Anyway, don't believe the reviewers who give this album low ratings. I would give this albums 6 stars instead of 5 if I could. Of course we have our own opinions. So sludge it, haters!!
Each of the band members played their instruments really well. Whether it's the guitars, bass, drums, or keyboards, I think they did a really great job. Vocalist Tony Kakko is a male singing angel! He's one of the best singers in power metal with beautiful vocals that often go incredibly high like an opera singer. Tony also plays keyboards and can do great fitting keyboard solos. However, he rarely performs keyboards live, so the band would later hire a lead keyboardist. Guitarist Jani Liimatainen does a great job as well, performing incredible fast solos. The drums and bass do a good job also, though they don't shine as much which is fine. I have no complaints at all!
The opening song "Blank File" is the perfect start for the band's discography. After a short catchy drum intro, the rest of the instrumentation joins in and you begin hearing the standard fast sound of Sonata Arctica. After some verses a chorus after each one, there's a great kick-A array of guitar/keyboard soloing, sounding a bit like DragonForce if one of the guitarists used a keytar instead. Then there are a couple more different chorus and a transposed outro. One of the best songs here and again the best opener for the album. Next up is "My Land" which is great but slightly weaker and a little bland. What I really like is the keyboard intro accompanied by bass and drums. Then the guitar comes along with Tony's vocals, all in the same beautiful melody. The melody carries on through the great verses and the chorus after each one. The instrumentation is what makes the song weak, along with the solos being less interesting. Still a great song that doesn't affect the perfect score! Another weak but still awesome song is "8th Commandment". Once again, the instrumentation isn't super great, but what makes up for it is the cool intro riff, good chorus, and catchy soloing.
Then we have the ballad "Replica". It's different from all the other songs but still unique and beautiful. It's so awesome! The singing is so perfect, especially in the best verses and chorus of the album. There's even a short guitar solo right after the first chorus that you gotta pay attention. Then after the second chorus, the song speeds up with a simply amazing keyboard solo. A fantastic unique ballad that surpasses any other ballad Sonata Arctica would make. "Kingdom for a Heart" isn't as fantastic as the previous song but it has a great chorus, good guitar solo, and a strangely interesting keyboard solo. "FullMoon" is probably the most famous song by Sonata Arctica and, believe me, one of the best ever songs in power metal. It's got everything you can consider power metal! After a beautiful piano intro followed by soft vocals, it bursts into the standard fast instrumentation with great powerful verses and the best chorus in the album. And NO, I'm not saying it like a brown-nosing fanboy. This is all real! The instrumentation really stands out with a great guitar solo leading to one of the best keyboards solos here. Then there are a couple more choruses sung differently in a better way to conclude the song. Again one of the best songs in the history of power metal! "Letter To Dana" is another soft slow ballad, this time having a beautiful flute intro. After a sad soft verse, the heaviness begins with a short great melody. Then there's another beautiful godly sung verse. After the chorus, the beautiful solos start the better second half. Then Tony does his best vocals in the song. The lyrics aren't super good and it sounds like Tony might be on the verge of crying while singing them, but the song keeps its beauty all the way through. Sonata Arctica never fails at the melody, especially in that second half. As a heavier metalhead, I'm not usually into ballads, but this one fine because of how glorious it is. A touching ballad!
"UnOpened" was released as the band's first single before the rest of this album. It's a short catchy with a great chorus, and it almost sounds like a sequel to "Kingdom for a Heart". The instrumentation is not too interesting but gets better as the song progresses. I bet people who had the same opinion as me, thinking the original single is all right would be blown away by this album when it first came out. "Picturing The Past" is a much better song, starting with an amazing guitar solo accompanied by keyboards. The vocals never slow down for any longer instrumental parts, while they're amazing enough to make up for that. That song is not too great compared to most others but it's still catchy with a great chorus. The band's melody still never fails! And finally, following the metal tradition of saving the best and/or longest for last, more glorious than some of Iron Maiden's epics or even Symphony X's "The Odyssey", the 7-minute epic "Destruction Preventer" is the best conclusion to a power metal album, a true work of art! After a one-minute soft atmospheric intro, the song bursts into epic instrumentation with powerful verses and an even better chorus. After the first chorus, we come some more killer guitar/keyboard soloing with the coolest trick in the keyboard book right before the next verse. After that, it gets slower a bit. Then after more soloing, at over the 5-minute mark, we come to the most majestic part. Tony Kakko sings softly, then at one minute left...the most inhuman opera-like falsetto scream you'll ever hear from a male singer! SO INCREDIBLY HIGH!!! Then one more chorus, a quick keyboard solo, and it ends perfectly. The album completely ends with a small flute reprise of "Letter to Dana".
So that's it. The album's over. I can breathe again. But if you want a more complete experience, I suggest listening to the Japanese/Korean/South American edition bonus track "Mary Lou", a great song with kick-A riffs and haunting keyboards that bring to mind the first two Children of Bodom albums. Whichever edition you get, the 10 standard tracks are what make this album outstanding. And did I mention that this is a debut album? Yeah, most bands' debut albums don't kick a** as much as each bands' later albums, but that's not the case for Sonata Arctica. They released what may be the best power metal debut album ever that should really be respected. Any fan of speedy melodic power metal should definitely get this album if they haven't already. I swear you won't regret it. No questions, just buy it!
Favorites: "Blank File", "Replica", "FullMoon", "Letter to Dana", "Destruction Preventer"
Read more...
Release info
Sub-Genres
Power Metal (conventional)
Voted For: 0 | Against: 0