Review by MartinDavey87 for Sonata Arctica - Ecliptica (1999)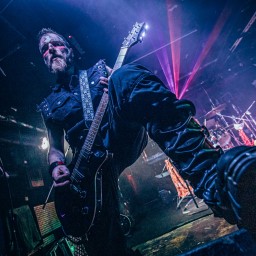 MartinDavey87
/
April 03, 2019
/
1
Power metal has always been the ginger-haired stepchild of heavy metal. It's cheesy. It's repetitive. And sometimes it's Sonata Arctica, in which case, it kicks ass!
Sonata Arctica's debut album burst onto the scene with such gusto and youthful enthusiasm, it's hard not to like it. There's fast-paced neoclassical speed metal guitar shredding, and lots of cheesy 90's keyboard harpsichord sounds. The lyrics focus on the usual themes of fantasy, love, kingdoms and over nonsensical topics we're not really bothered about, because it comes with the territory, and above all else though, it really is 100% cheese, and that's what we love about the genre!
I first came across this band when I heard 'Replica' on a compilation CD. I loved it! I was completely blown away by how awesome this band sounded and to this day, that is still one of my favourite songs (and I still have no idea what it's about, either). I rushed out to get 'Ecliptica' and was not disappointed. 'Kingdom for a Heart', 'Full Moon', 'Letter to Dana', 'Mary Lou' and 'Picturing the Past' are all fine examples of why power metal should never be so easily dismissed. Oh, and 'Replica' too!!!. This album is worth it for that song alone.
I've been stuck for ages writing this review, struggling to think of anything clever or witty to say. The truth is, this is a typical power metal album, and if you're not a fan of the genre, you won't notice any difference here between Sonata Arctica and any other band. But there's just some sort of charm about this record that makes it fresh and exciting, and definitely worth trying out.