Sacrifice - Soldiers of Misfortune (1991)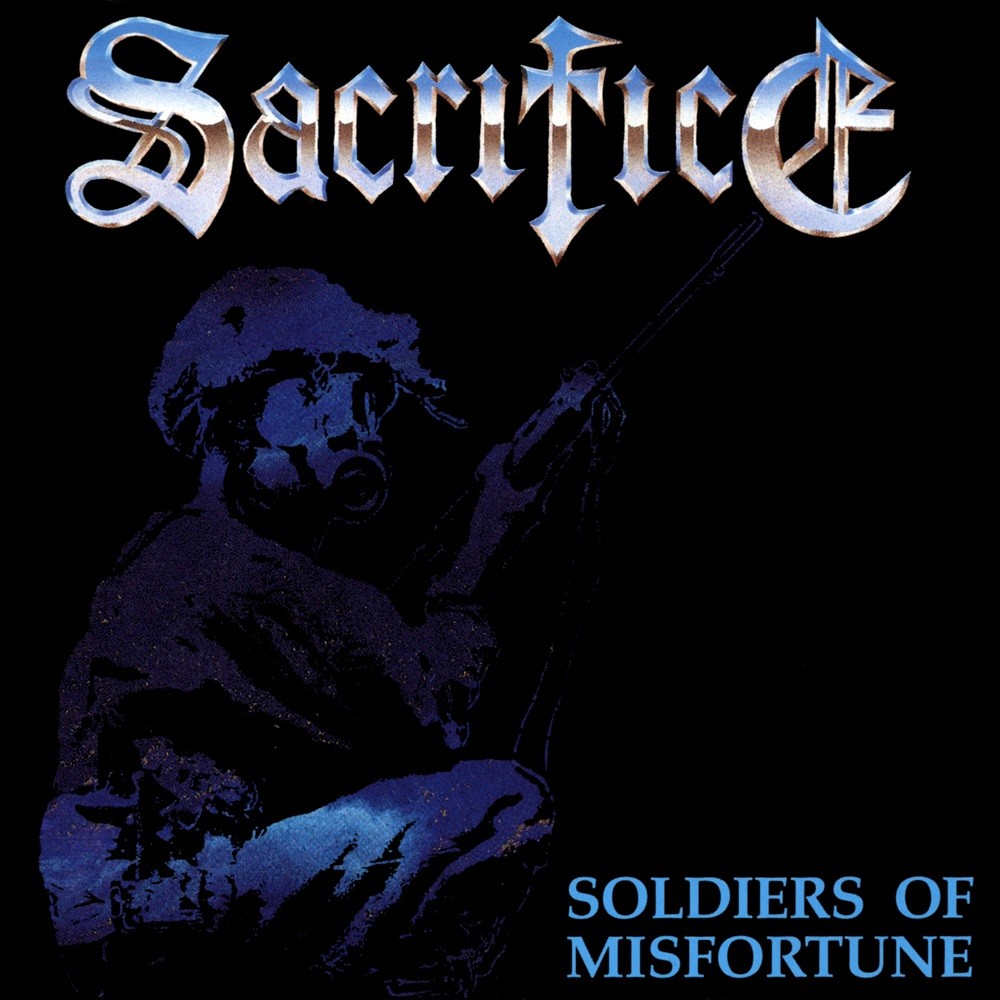 Vinny
/
February 09, 2020
/
Comments 0
/
0
Canada's Sacrifice go down in my history books at least for their fantastic 1987 album Forward to Termination, an album first alerted to me as being an "underrated classic" of the thrash metal genre. Follow up album Soldiers of Misfortune follows pretty much the same format of intense and energetic thrash metal with a rabid vocal style that appeals so much to my love of the more extreme sound of the genre.
Unlike it predecessor though, Soldiers of Misfortune doesn't ever reach the epic proportions of excitement that got me all in a lather when I first heard it. Instead it seems to follow the same tried and tested formula on nearly all of the songs, occasionally dropping to more mid-tempo based structure every now and again. That withstanding, even for an album of relatively short length (8 tracks) it feels longer and a bit repetitive.
Let's not take away from the fantastic musicianship on show though. As a stand-alone thrash metal record, anyone hearing this without knowledge of the band would be very entertained by the slick leads and chugging rhythms of this album. Those nasal and nefarious vocals are the icing on the cake as well. For most thrash metal fans discovering new albums this would be a very neat find. The 3 stars reflect the place this album inhabits in the discography if anything.
Read more...
Release info
Release
Soldiers of Misfortune
Sub-Genres
Thrash Metal (conventional)
Voted For: 0 | Against: 0