Sacrifice - Torment in Fire (1985)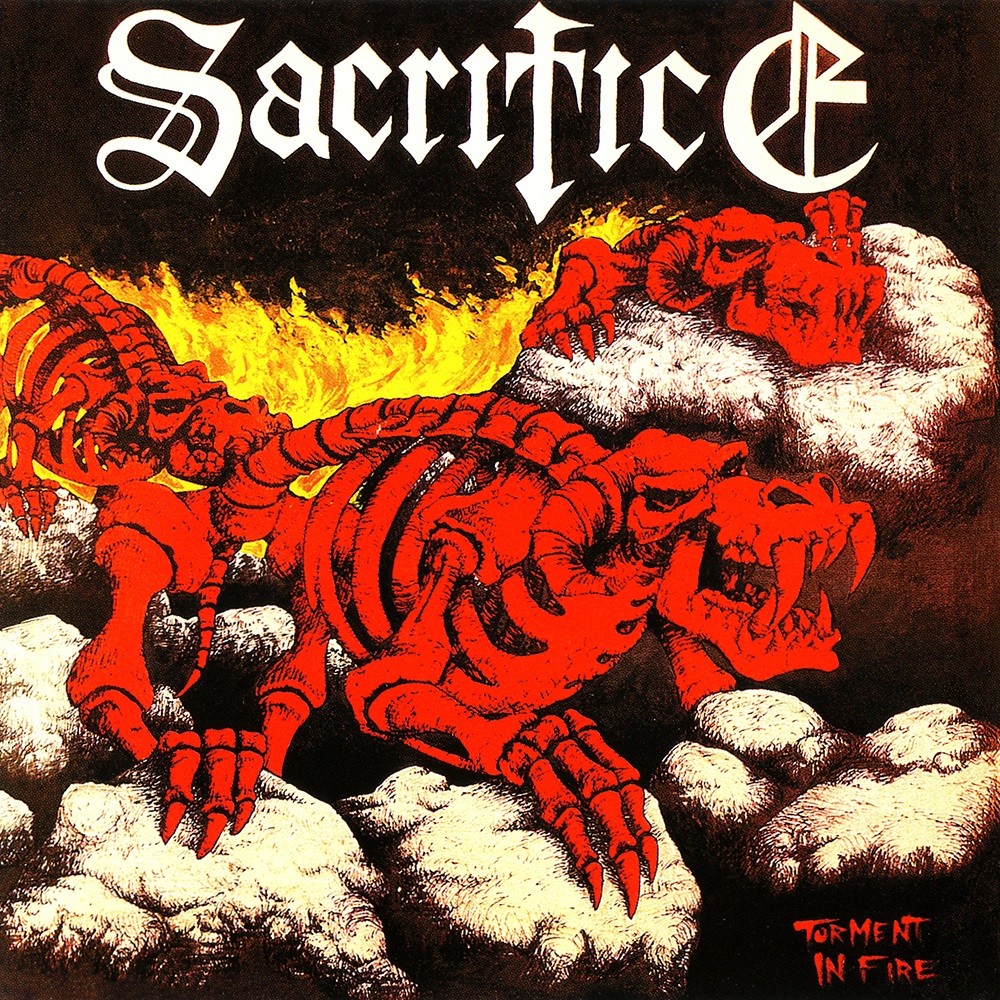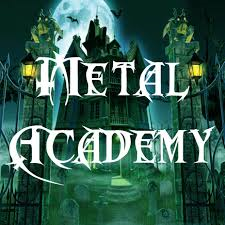 Daniel
/
October 22, 2019
/
Comments 0
/
1
The thrash metal movement was fairly quick to plant its roots in Canada following its explosion onto the scene in 1983. Voivod & Razor would burst out of the blocks the following year but in truth the first couple of releases from both bands sported a sound that had much more in common with speed metal than it did with genuine thrash. Fans of a more pure thrash sound would have to wait until 1985 when a small underground scene would develop in the city of Toronto; one that would see crossover bands like Slaughter & Sudden Impact & speed metal merchants like PileDriver competing in the race for the highest velocities yet achieved by a Canadian metal band. And it was this environment that would spawn the debut studio album from five-piece thrash outfit Sacrifice; a record that would take a more focused approach to the subgenre than we'd heard from the Canadians previously & one that had much more in common with the more aggressive US bands of the time than it did with the bands that surrounded them.
The first thing you'll notice about 1985's "Torment In Fire" album is the awful production. It's extremely noisy with the guitars sounding very messy & the cymbals receiving an undue amount of high end which leaves the overall result sounding very crashy indeed. Thankfully though, the style of music this record pushes on its audience isn't all that bothered by such aesthetic trivialities with the band showing very little care for subtlety & producing a raw & energized beast of an album that makes up for any lack of nuance through fire & brimstone. Any nu-school metalheads out there beware though. If you're not already accustomed to the sound of underground extreme metal from the mid-80's then you might struggle with this one.
Instrumentally, Sacrifice aren't the most talented bunch of musicians you've ever heard in your life but they don't let that hold them back from achieving their desired result; a result that would appear to be to produce a reasonably high quality emulation of their idols if I'm not completely mistaken. I mean these guys were only in their late teenage years at this stage but they'd clearly been extremely diligent in their analysis of what it takes to produce compelling thrash metal because they make a very good fist of it here. There is certainly a case for claiming the regular use of plagiarism but in this case it fits into the category of helping you to revisit some of the great metal experiences of your lifetime rather than tarnishing anyone's legacy. Slayer are clearly the most obvious recipient of Sacrifice's worship as almost every song on the tracklisting is overflowing with elements that span the entire course of the Slayer back catalogue. Even the lead guitar tone & performances are decent emulations of Kerry King & Jeff Hannemann at their most chaotic while the drumming of Gus Pynn is filled to the brim with Dave Lombardo-isms. There are even a couple of particularly violent sub-two minute hardcore punk numbers towards the end of the record that wouldn't have sounded out of place alongside Slayer's more brief excursions (like "Necrophobic" for example). Given that Slayer are my all-time favourite metal band, I was always destined to find the positive in all of this rather than sulking about how Sacrifice were ripping off my idols. I mean I'd be lying if I said that I didn't crave more of that classic Slayer sound in my life even after all these years.
The vocals of guitar-slinging front man Rob Urbinati are a real focal point for the band too. Rob does a great job in delivering a performance that sees him comfortably sitting in both the traditional grunty thrash camp as well as the more extreme & overthetop proto-death metal one that housed the likes of Possessed & the Teutonic thrash bands. His screams are particularly searing & there's rarely a moment where Rob holds anything back. This attribute was clearly never going to allow Sacrifice to become a household name but I find that adds a little extra appeal if I'm honest. The metal-as-fuck attitude is a real drawcard for me.
The tracklisting isn't without its blemishes however. The opening intro track "The Awakening" does a pretty poor job of trying to sound scary. There's a definite lack of maturity in its execution & it ends up sounding like something some pre-pubescent boys threw together on a late-night sleepover. The simple & slightly out of tune mid-paced chugging of "Homicidal Breath" is also lacking in class & falls a little flat but apart from those two duds the rest of the record is generally pretty consistent with the B-side being particularly strong. In actual fact, I think there could have been one or two genuine thrash anthems here if not for the previously mentioned production issues which definitely limits the level of appeal "Torment In Fire" is able to offer. For this reason, it's hard to pick out any obvious standout tracks from this lot. Instead we get a bunch of tunes that are generally very enjoyable but never quite reach the tipping point to become genuinely great.
I'm a big fan of "Torment In Fire" overall. It's the sort of underground metal album that old tape traders like myself can really relate to & that we see far too rarely these days. At least not with the same level of authenticity that we see here. Don't expect anything too original but fans of Slayer, Kreator & "Beyond The Gates"-era Possessed should really dig this.

Read more...
Release info
Sub-Genres
Thrash Metal (conventional)
Voted For: 0 | Against: 0