Saxon - Wheels of Steel (1980)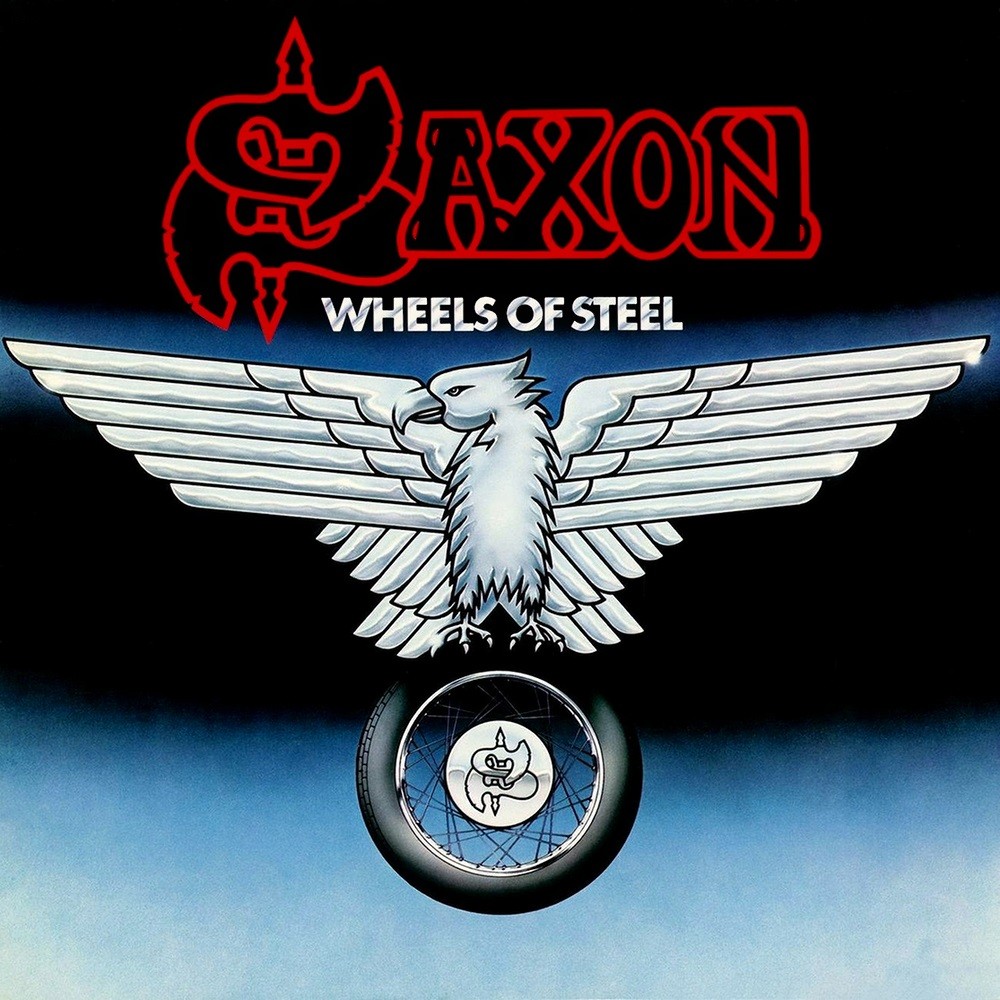 Sonny
/
July 23, 2020
/
Comments 1
/
1
First, let me put this album into some kind of context. In 1979 I finally got my first motorcycle, a Suzuki T250 Hustler which, with a top speed in excess of 100mph was a bit of a beast for a 17-year-old kid. Now this new-found freedom just happened to coincide with one of the most exciting things to happen so far (after the acquisition of said motorbike) in the life of that 17-year-old heavy metal fan - the onset of what later became known as the NWOBHM (we didn't call it anything, it was just our lives!) Anyway, I'd regularly hop onto that bike and, with a few mates, take the 15 mile trip to the nearest hall that allowed metal and rock bands to play, to see the bands I was familiar with - Sabbath, Priest, Motorhead, UFO, Whitesnake, Thin Lizzy and the likes. It was around this time that these big(ger) names started being supported by bands not much older than ourselves that were actually pretty exciting, bands like Angel Witch, Girlschool, Marseille, Samson and (to finally get to the point) Saxon. These young bands were generating some real energy and doing an absolutely brilliant job as warm-up acts, pushing the headliners all the way. The problem was that after witnessing them live and in their element, when you got hold of these new band's records they actually seemed a bit flat and sadly disappointing, with a very few exceptions - Angel Witch's debut, the first two Maidens and this underrated gem.
The first Saxon album is, in all honesty, a bit crap and I know the majority of fans prefer Strong Arm of the Law but, along with the other three albums I mentioned, this is the absolute essence of what the NWOBHM meant to me as someone who was there. I mean, how can a budding biker not be taken by the opener, Motorcycle Man and the entire album has a feeling of freedom that really resonated with me at the time and I still have a strong emotional attachment to. Where it scores over the other Saxon albums is that it manages to capture the energy that I remember from when they used to open for Motorhead (they were one of the new bands Lemmy took under his wing) in a way their others didn't.
There's some great riffs on display here (Wheels of Steel is absolutely killer), Biff Byford never sounded better, Pete Gill and Steve Dawson propel the songs like a supercharged V8 and Paul Quinn and Graham Oliver are devastating. There are some genuine classics, the title track, Machine Gun, Motorcycle Man and, of course, one of the first heavy metal singles to get airplay on daytime Radio One in England, the superb 747 (Strangers in the Night) with it's searing intro and oddly affecting tale of a plane about to crash. Seriously, if you're a metal fan and have never heard this album, do yourself a favour and remedy that as soon as possible. Anyway, thanks for indulging an old metalhead and his reminiscences and really, check this out.

Read more...
Release info
Sub-Genres
Heavy Metal (conventional)
Voted For: 0 | Against: 0