Nile - Annihilation of the Wicked (2005)Release ID: 2428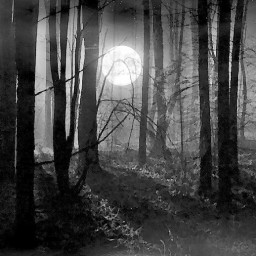 Sonny
/
November 27, 2021
/
Comments 0
/
0
I have documented previously how I struggle with large chunks of death metal, especially the exaggerated violence and brutality. Overtly technical death metal doesn't really chime with me either as it's often staccato nature disrupts the flow of the tracks too much to my ears. Consequently I have a pool of favoured bands I tend to turn to for my death metal fix - Autopsy, Bolt Thrower and Vader for example. Near the very top of that list come Nile.

Nile were one of the first bands I got into upon my return to metal after my hiatus during most of the 1990s, via their Black Seeds of Vengeance and In Their Darkened Shrines albums, so I remember anticipating the release of Annihilation of the Wicked with some relish. Luckily we Nile fans were not disappointed and with AotW Nile unleashed their tour de force. Though it is technically superb, it doesn't flog that technicality to the expense of the flow of the tracks, each of which run like a dream nor does it short-change on the heaviness front, battering the listener relentlessly with wave after wave of brutal riffs and some of the finest solos I have ever heard on a death metal album, such as those heard on Cast Down the Heretic and Von Unaussprechlichen Kulten. The Ancient Egyptian theme is a great motif but doesn't really have any defining impact on the actual music as we are mercifully spared any goofy, faux-authentic egyptian passages, save the odd intro or interjection such as the intro to User-Maat-Re and briefly during Von Unaussprechlichen Kulten. There is plenty of variation in pacing from hulking, almost doom-like passages to brutal headlong charges with the longer tracks making for some seriously epic death metal. Tracks like the title track and Cast Down the Heretic are honestly some of the finest death metal I have ever heard and the quality overall is exquisite, revealing a band that were absolutely on top of their game as both technicians and songwriters. One of my all-time favourite death metal releases

Read more...

Vinny
/
January 01, 2020
/
Comments 0
/
0
My introduction record to Nile, their fourth full-length offered a brilliant gateway into their brand of technical and brutal death metal. Vast though it seemed in scope at the time the whole experience felt varied and accessible still. Whether it was the far eastern promise on the strings or the looming beastly riffs that cemented the death metal credentials of the record, there was enough ability on show for the record to gain instant respect from this listener.
For me this record completed the band's golden run that started with 2000's Black Seeds Of Vengeance. It engaged all the brutality of the preceding two records but also showed a much more mature and skilled delivery, complete with a story-telling to the song writing that made the whole experience even more compelling. The multi-instrumental wizard that is Karl Sanders leads brilliantly on this release. His supporting cast of Toler-Wade, Vesano and the brilliant Kollias play sterling roles in the execution of the album and Kernon's production job lets the music come across as vibrant as Landau's artwork suggests it will be.
The band for me went into a bit of a decline post-Annihilation of the Wicked culminating in the decidedly ordinary Vile Nilotic Rites in 2019. But their 2005 release was a triumph in both design and content and is an album I still visit with regularity to this day.
Read more...
Release info
Release
Annihilation of the Wicked
Sub-Genres
Technical Death Metal
Voted For: 1 | Against: 0
Death Metal (conventional)
Voted For: 1 | Against: 0