Gamma Ray - Power Plant (1999)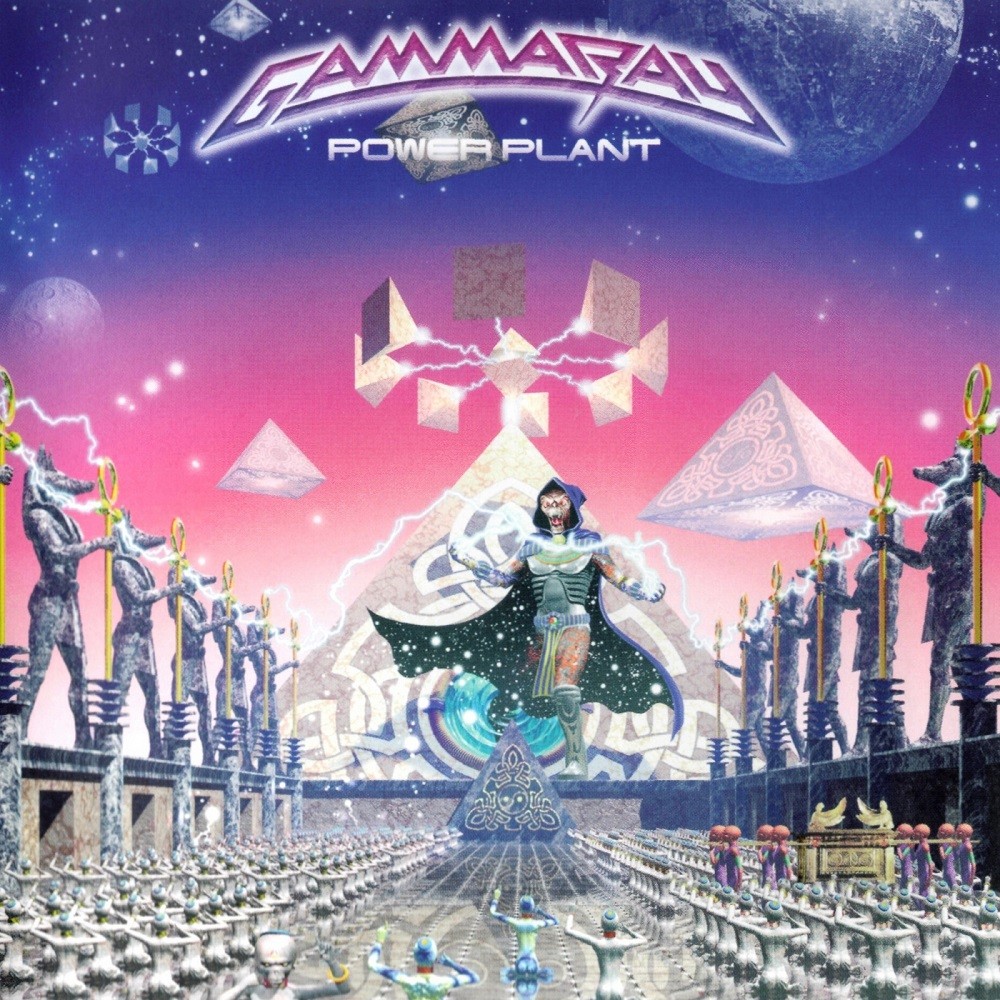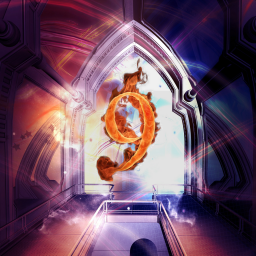 shadowdoom9 (Andi)
/
June 26, 2019
/
Comments 0
/
0
Gamma Ray is probably one of the first as-early-as-the-early-90s power metal bands I've listened to (alongside the slightly older Stratovarius and progressive metal legends Dream Theater). They've made great heavy/power metal albums appealing to me at that time, but after revisiting their earlier songs in Blast from the Past last December, it's time to view the last part of "the past" entirely in Power Plant!
This is a mighty achievement by the band and of 90s heavy/power metal. Hansen and co. have made quite a difference since their previous two albums, like for example, no interludes! While one or two tracks may suffer from a slight flaw, all the other songs are perfect classics with lots of solo shredding, octave singing, and drum filling.
First track "Anywhere in the Galaxy" starts with Kai's singing and strumming to lure you into something big, then... "I'M RUNNING HOME!!!" A glorious speedy rollercoaster ride begins, and you'll later hear a fantastic guitar solo. The greatness continues from there with "Razorblade Sigh", starting with a phased intro, then you'll later hear one of their most thrashy guitar solos yet! You can have a lot of fun singing along to "Send Me a Sign", yet another one of the best songs by the band, a catchy melodic anthem! The Destruction-like thrash of "Strangers in the Night" lifts off with a riff to make Judas Priest and King Diamond proud of them.
You might need to listen to more of "Gardens of the Sinner" to make sure their perfect formula isn't left out, and that's what I've done to turn that song into a great highlight. A moment in the aptly titled "Short as Hell" sounding similar to Megadeth at that time is pulled off well with no flaws. Their cover of Pet Shop Boys' "It's a Sin" is metallized so brilliantly. That's the kind of covers I love! "Heavy Metal Universe" is another fun singalong heavy metal anthem.
"Wings of Destiny" sounds a bit cheesy, but once again the deadly foursome pull off sick rhythms and grooves that most other bands aren't skilled enough for. "Hand of Fate" is still great, but doesn't reach the glory of the other songs with its mid-tempo sound and familiar cliché title. "Armageddon" closes both the original album as a fantastic epic that would've been great for Kai's time in Helloween with amazing guitar solos. If that song was around a year earlier, it should've been the theme of the movie Armageddon instead of a cr*ppy Aerosmith ballad. Then it all closes softly, but with a harshly brilliant lyrical epilogue and sudden final drumroll.
For those of you who think this is what Maiden, Priest, and Dio should've sounded like in the late 90s, that's kinda true, but still... When can we stop dating it to a certain time period and accept the fate of those times? You can hear the choruses and guitars of another European power metal band like Blind Guardian, and nothing wrong there. So let's stop b***hing about "the times" and focus on the music itself. Power Plant is a classic to respect and appreciate the band's legacy that shall stay immortal!
Favorites: "Anywhere in the Galaxy", "Send Me a Sign", "Gardens of the Sinner", "It's a Sin", "Heavy Metal Universe", "Armageddon"
Read more...
Release info
Sub-Genres
Power Metal (conventional)
Voted For: 1 | Against: 0