Poisonblack - Escapexstacy (2003)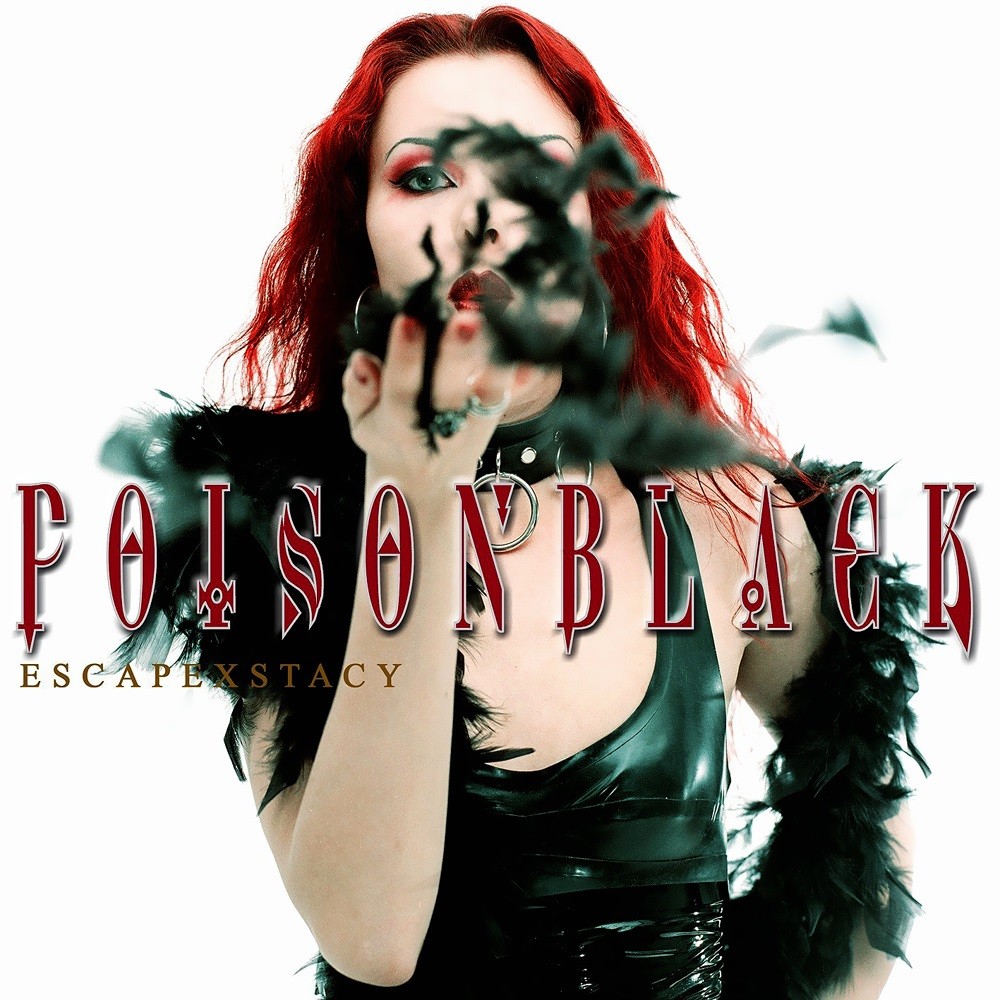 shadowdoom9 (Andi)
/
May 27, 2020
/
Comments 0
/
0
Poisonblack was known as a side project by Sentenced frontman Ville Laihiala. After this album Escapexstacy was released, vocalist Juha-Pekka Leppäluoto left to focus on his band Charon. After a futile search, the band took a couple-year break for Laihiala to focus on Sentenced. When Sentenced split up in 2005, he continued Poisonblack and assumed vocal duties for all subsequent albums. And with a lot in common, these bands are the Finnish gothic 3! This band sounding closer to suicidal hard rock...
Yeah I know, some of you might be tired and disgusted by these old comparisons, though Poisonblack has a more driven sound than Sentenced. This band is pretty much plain simple gothic metal, while Sentenced had a bit of a death metal history before their gothic metal sound, nothing bad at all. Escapexstacy isn't surprising, but it's fun and excellently written. Similar to HIM, they have a love-hate relationship with fans in the media, and I think that also occurs in other albums. Sure there are classics out there that metalheads are bound to love and respect, but Escapexstacy isn't one of them.
Starting the album is "The Glow of the Flames", a short tune of powerful gothic metal that starts the CD the way it should, though it reminds me a bit of In Flames' "Only For The Weak". "The Glow of In Flames", am I right? Then there's "Love Infernal", a popular tune. Honestly, I wonder why they chose this song as the album's video single and not that first one. "The State" is one of my favorite songs in this album, starting slow and doomy before picking up good riffing along the way, leading to an excellent chorus.
The highlight "All Else is Hollow" is less hollow than some later songs might feel, hence that song name. "In Lust" is a nice ballad with sad atmosphere. "The Exciter" is another one of the best songs in this album, having great gothic metal potential. This was also used in the Viva La Bam episode "Where's Vito?". RIP Bam's Hummer...
Escapexstacy is still a good album, but its last great highlight is "Lay Your Heart to Rest". It has better guitar work and a faster pace than the similar "The State". The middle passage is filled with groove force and a sweet solo. Then the quality drops a bit in "With Her I Die" that doesn't really go around. The emotional solo after the 3-minute mark is very good though. "Illusion/Delusion" feels like a ballad even though it's not as ballad-like as some of the other songs in the album. It also sounds like something Laihiala could've done in Sentenced. "The Kiss of Death" is a dramatic ending to the album, and it has some of the most aggressive riffing here, but only in small parts with its biggest prominence 30-second outro. I can't believe they would just save all the heaviness for literally the last minute! Oh well...
Overall, Escapexstacy might be considered by some people as one of the best gothic metal CDs ever, but they haven't seen the flaws that occur in some of the songs. If they wanted to make an album gothic metalheads would love, they had some things in their toolkit to make things better, but sadly they missed out. Still pretty good though....
Favorites: "The Glow of the Flames", "The State", "All Else is Hollow", "The Exciter", "Lay Your Heart to Rest"
Read more...
Release info
Sub-Genres
Gothic Metal (conventional)
Voted For: 0 | Against: 0