Drudkh - Estrangement (2007)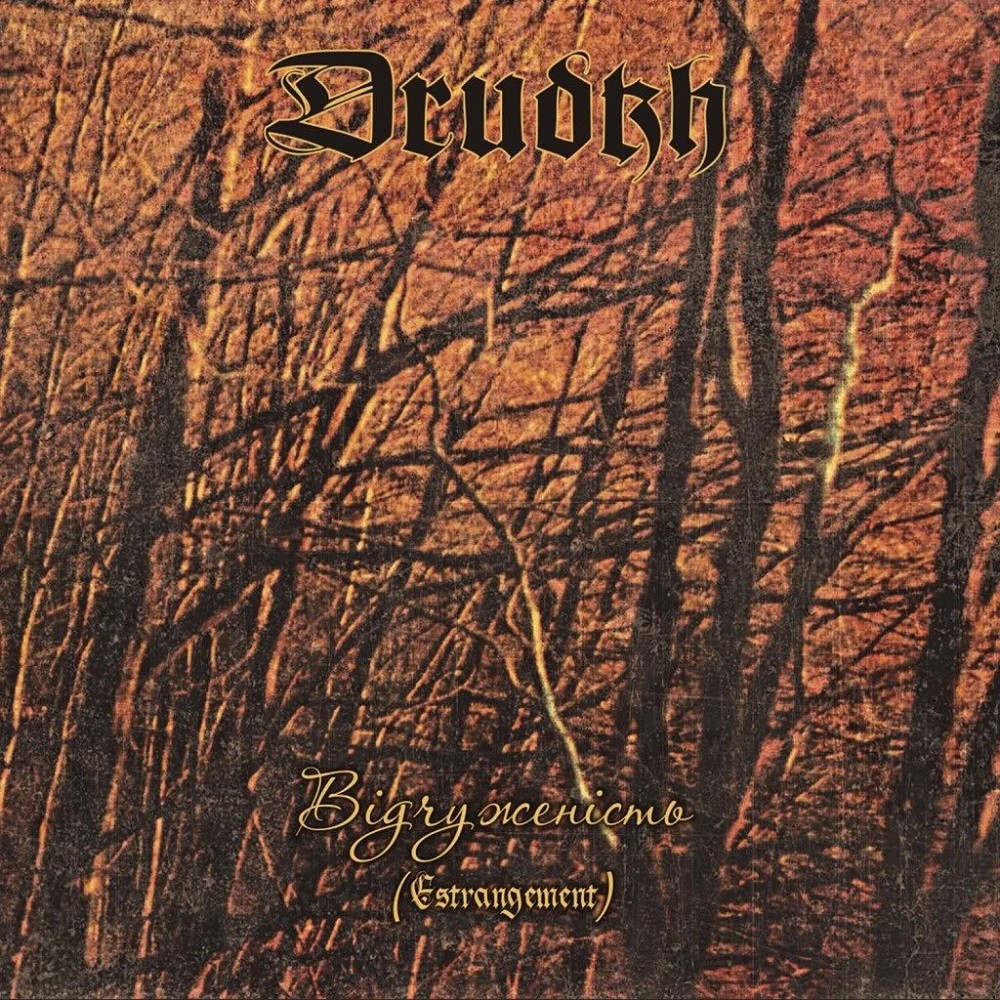 Sonny
/
October 17, 2020
/
Comments 0
/
0
Whilst there are undoubtedly some great one-man atmospheric black metal outfits (early Burzum, Saor, Panopticon etc) it's great to hear a genuine full band playing the music and the dynamic that creates that sometimes feels a little stilted with solo projects. Ukrainians Drudkh have had a stable four-piece lineup since 2006 and Estrangement was their first metal full-length since that lineup's establishment, following on from the acoustic folk music of 2006's Songs of Grief and Solitude and the somewhat divisive reaction it received.

The album takes the format of three 10 minute tracks and a short final instrumental outro and represents a fine return to form if you believe that Songs of Grief and Solitude was a misstep. Though not quite as brilliant as the band's previous metal album, the classic Blood in Our Wells, this doesn't fall that far short. The longer tracks are sweeping and majestic as you would expect and all four tracks feature terrific guitar solos from Roman Saenko along with some really nice melodies contained in amongst the riffs and blastbeats. Sure the repetitive nature of atmospheric black metal, particularly on longer tracks, isn't everyone's cup of tea and if that is the case for you then Estrangement won't change your mind, but for afficianados the repetition of Drudkh's music doesn't equate to boring, it is the building of layers of sound that contribute to the epic and sweeping nature of the music so effectively that is their real strength. Conceptually the lyrics are based around the words of poet Oleh Olzhych who's poetry was centred on the struggle for Ukrainian independence and who was arrested by the Gestapo for his activities and died in Sachsenhausen concentration camp in June of 1944. Of course this association with Ukrainian nationalism has led the band to being accused of extreme right-wing sympathies, a charge the band have always denied.

That aside, from a purely music-centric point of view, then this album is a really fine example of classic atmospheric black metal and Drudkh are rightfully accepted as one of the prime movers in the genre. I would hold this up with any of the best that atmo-black has to offer and despite three of the four tracks hitting the ten minute mark, at only 35 minutes the album as a whole leaves you wanting more and so heading for the replay button.

Read more...
Release info
Sub-Genres
Atmospheric Black Metal
Voted For: 0 | Against: 0