Review by Daniel for Megadeth - Risk (1999)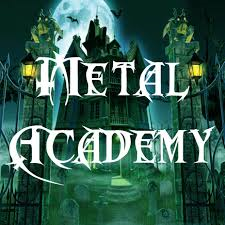 Daniel
/
June 06, 2019
/
0
1997's "Cryptic Writings" was a disappointing album for Megadeth. I'd happily followed them out of their thrash metal days & into their more poppy metal sound of the 90's feeling safe in the knowledge that Dave & the boys would always dish up something of a consistently high quality but "Cryptic Writings" was the first album where I struggled to find much enjoyment. It wasn't enough to indicate that the band's glory days were completely over but it was definitely a concern. You got the feeling that the next record would be a very important one for Megadeth.
"Risk" was everything that I'd feared. The band had all but discarded their metal roots & taken on an even more commercial approach. I like to keep an open mind & judge an album for what it is rather than what it's not but this proved quite a challenge for me here. "Risk" was such an obviously conscious attempt at commercial success that I was almost completely turned off before I'd even given the songs a chance to show me what they've got to offer. And I'm glad I managed to give "Risk" a few listens before making my judgement because some of it did improve on multiple listens. Certainly not enough to warrant return visits though.
Things get off to a horrible start as there is very little quality in the first five tracks but repeat listens showed some of the later material to possess a bit of the catchiness that appealed to me on albums like "Youthanasia". "The Doctor Is Calling", the very Bon Jovi-like "Wanderlust" & closer "Time : The End" are all pretty decent songs with plenty of hooks & memorable choruses. If the rest of the album was of this sort of quality then it'd be worth listening to. Unfortunately there are some complete shockers amongst the rest. "Ecstasy" (with Dave doing his best James Hetfield impression during the outro) & "Seven" are the worst offenders while "Insomnia", "Breadline", "Crush 'Em" & "I'll Be There" are all very ordinary too. There are so many poor attempts at writing a hit & the production schmaltz is in overdrive.
"Risk" has a few good moments but it's also chock full of cringes & disappointment. I find it genuinely amazing that Dave agreed to let Megadeth stoop to the levels they've gone to here. After reading his thoughts on the whole process recently I find it hard to know what to think. "Risk" is certainly another step down from "Cryptic Writings" & it may be the low point of Megadeth's career.